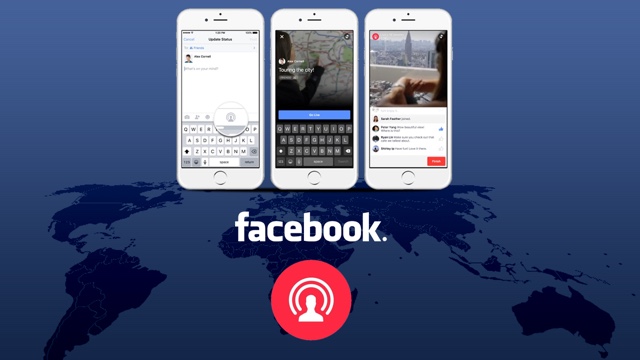 Facebook has a new Periscope-like live stream feature that lets anyone with a smartphone go live on the social network and broadcast their lives. While it is a good feature, it has also annoyed many users. Facebook has enabled push notifications for all Live Videos by default, so if any of your friends or page belonging to your favorite brand, band or actor goes live you receive a notification about it. This is problematic as people usually have hundreds of friends and follow thousands of brands, so getting notifications for every account going 'live' can be disturbing.
Turn off Live Videos notifications from Facebook
Luckily you can turn off the live video notifications coming on your iPhone or the web app from Facebook settings. To do so follow the steps below.
Open Facebook.com on any desktop web browser and from the top bar click on the triangle button located on right most side. From the menu click on 'Settings'.
On the Settings page look at the left side bar and then click on the 'Notifications' option.
Next click on the 'Edit' button found next to 'On Facebook' option.
From the menu look for 'Live Videos' option and click on the dropdown button. If you want to completely turn off notifications select 'All Off', otherwise choose 'Suggestions Off'. If you choose suggestions off you will still receive Live Videos notifications from friends but not from pages Facebook 'thinks' you would like.

Right now this option only appears on desktop version of Facebook and cannot be accessed through Facebook app for iOS or when you open facebook.com from mobile Safari. (Wired)