If you are always running out of iCloud storage, then there are steps that you can take in order to free up some iCloud storage and avoid paying for additional storage. While deleting redundant data to free up iCloud Space is one option that allows users to get some storage back on their iCloud account, you can also turn off Photos backup on your iCloud account in order to free up space on your, account. This should also help you in getting rid of those annoying 'iCloud Storage Is Full' notifications.
Before you begin, make sure you backup your Photos and Videos somewhere else as we highly recommend that you keep a backup of your iPhone or iPad photos, especially when you are not using iCloud for photo backups. You can use your Mac to manually backup your iPhone photos by enabling auto import for Photos or using third-party services like Google Photos for this purpose.
Turn Off Photos Backup On iCloud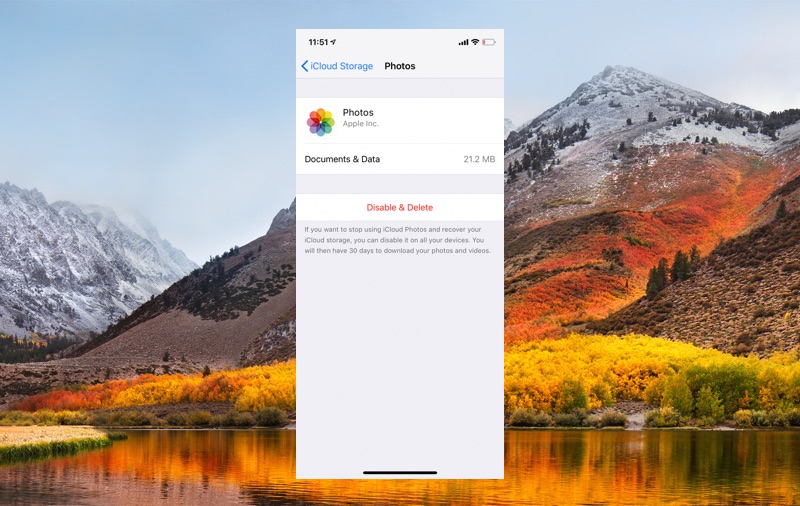 Now that you have found alternate way of backing up your iPhone photos, it is time to turn off Photos backup and fix your iCloud Storage worries.
1. On your iPhone go to Settings and tap on your Name.
2. Now tap on 'iCloud' and then on 'Manage Storage'.
3. Once you are on iCloud Storage page scroll down until you find the 'Photos' option and tap on it.
4. Finally tap on 'Disable & Delete' and confirm.
Once you have selected the Disable & Delete option you will have 30 days to save your photos elsewhere after that your existing backed up photos will be removed from your iCloud account. They will still remain on your iPhone and other devices.