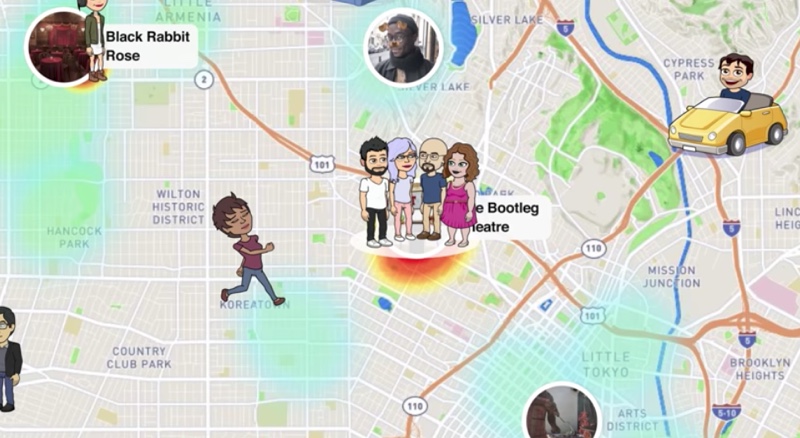 Snapchat has rolled out a new feature that allows users to see what's happening around them and find their friends on the Map by pinching out on the camera screen. The feature seems fun until you think about the repercussions. The Snapchat maps feature can easily be used to stalk people and can be misused by those looking to harm others.
First of all it breaches user's privacy by showing his or her current location to their 'friends'. Although this feature can be turned off by enabling 'Ghost Mode', considering Snapchat is overwhelmingly used by teens and young people it is very likely that they might not understand how keeping the feature 'On' can be dangerous. Then there are public Stories, that anyone can view by tapping on the blue areas on the map. Although those who view these stories can't message or see the username of the person who posted it, anyone with insidious motives can watch the video based story and figure out your location.
While this might seem harmless at first, think about some stalker who can see on the map and in the video, the recent location of a teenager who is out with friends without any adult supervision and decides to take advantage of the situation.
Police around the world have already started issuing warning to parents against this new Snapchat feature advising them to turn it off.
How to Turn Off Snapchat Map feature (Turn Ghost Mode On)
You can stay off the map, meaning your location will not be shared with friends by turning on the Ghost Mode on. Follow the steps below to learn how to.
Open the Snapchat app and access the camera screen.
Perform a pinch out gesture to access the maps screen.
Now tap on the gear icon from top right side of the screen.
Finally Turn on the toggle for 'Ghost Mode'.
Now that you have turned on the Ghost Mode, none of your friends will be able to see your current location. If you like you can choose to show your location to a select few friends.
How to Stop Your Snapchat Story From Appearing On Map
To prevent strangers from seeing your story on the Map, turning Ghost Mode on is not enough. Even if you have Ghost mode enabled, strangers can still view your story by tapping on the blue areas on the screen. Follow the steps below to stop your Snapchat Story from appearing on the Map.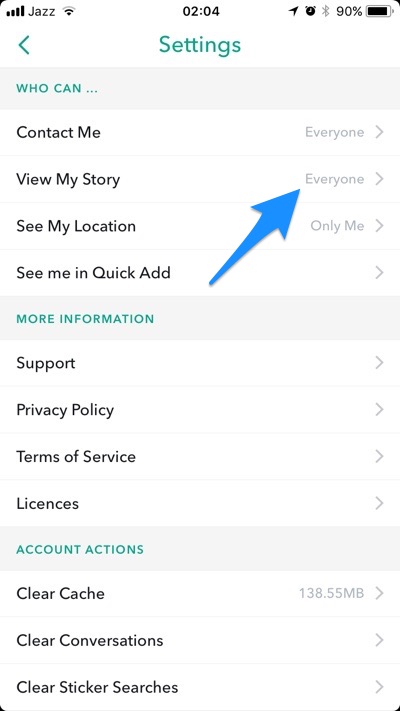 Open Snapchat app and access the Camera screen.
Pull down on the camera viewfinder and tap on the gear button from top right side of the screen.
From the Settings page scroll down and under 'Who Can…' tap on 'View My Story'.
Finally from the next screen select 'My Friends'.
This will stop your story from appearing on the Maps feature, hiding it from strangers who can now view anyone's public stories.
Disclosure: iOSHacker may receive a commission if you purchase products through our affiliate links. For more visit our privacy policy page.