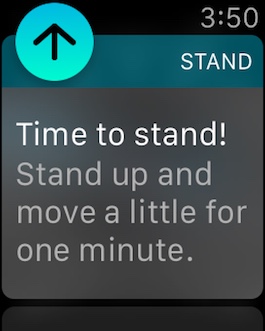 In this guide we will share steps on how to turn off Apple Watch Stand Reminders and make your Apple Watch less annoying.
People who use Apple Watch know how intrusive it can be at certain times. One of the notifications that annoy many users is when their Apple Watch reminds them to stand up and walk.
While it is a good feature that can help in improving ones health, it can also be annoying at times, especially when you are in a meeting or during a lecture.
In this post we will show you how you can turn off the Time to Stand reminders on your Watch.
Turn off stand reminders Apple Watch
Follow the steps below to turn off Stand Reminders on Apple Watch.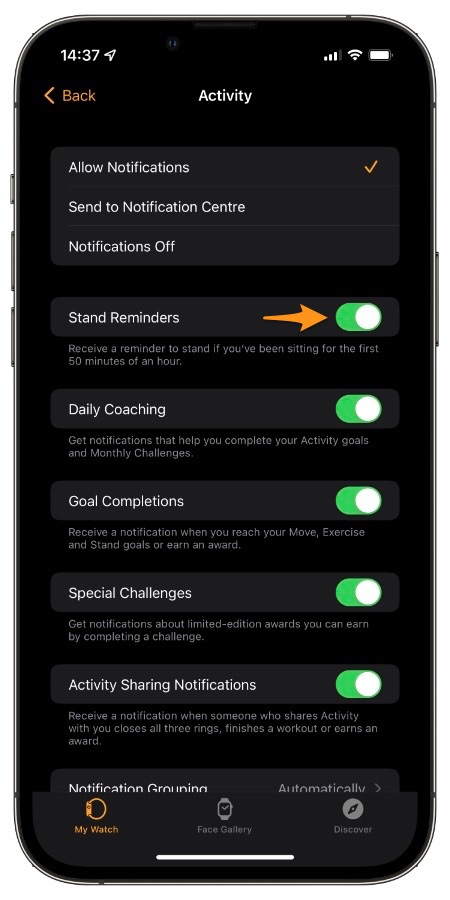 Step 1. On your iPhone launch the Watch app.
Step 2. Tap on the 'My Watch' button bar and then go to 'Activity' from the menu.
Step 3. On the next page look for the 'Stand Reminders' option and turn off the toggle next to it.
That's it. Now the watch will still track your Activity just like normal, including your standing progress.
You will still be able to view your standing progress in addition to exercise and move stats in the Fitness app found on both the Watch itself and the iPhone.
The only thing that will change is you will no longer receive notifications and vibrations when you have been sitting for the first 50 minutes of an hour. You can turn this feature back on whenever you like.
Change your Stand Goals on Apple Watch
You can change Stand Goals on Apple Watch and increase or decrease the amount stand reminders your receive on any given day.
You can Change Stand Goals on Apple Watch by following the steps below.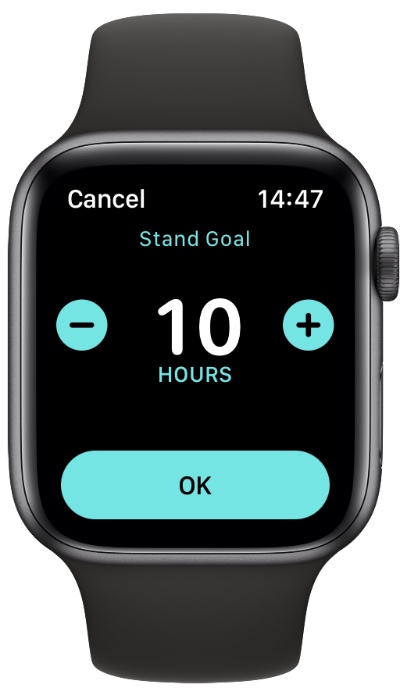 Step 1. On your Apple Watch launch the 'Activity' app.
Step 2. On the left most page (one with giant activity rings) scroll all the way down and tap on 'Change Goals' button.
Step 3. Now tap on 'Next' button twice to reach the 'Stand Goal' setting page.
Step 4. Increase or decrease daily stand goal by tapping – or + buttons. Tap on OK when you are done.
We really hope that in future Apple would allow users to turn off stand up reminders along with other reminders for a limited time individually (apart from Focus mode), so they are activated after a time specified by the user.
This way useful features like this one can be turned off temporarily and then are turned on automatically without requiring any effort from the user.
Do you find the stand up reminders useful on your Apple Watch? Would you rather prefer turning them off for good or just want to disable them for a short while?
Let us know in the comments section below.