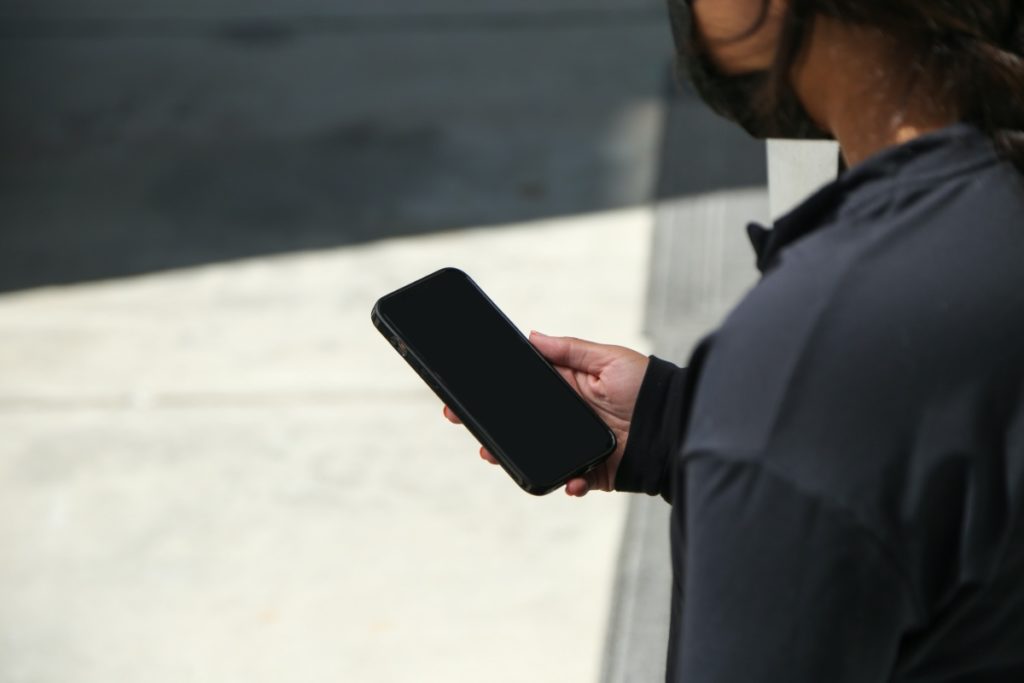 With iOS 15.4 update Apple has introduced the Face ID with a Mask feature. With this new feature iOS is giving users of iPhone 12 or later an option to make Face ID less secure in favor of convenience.
With Face ID with a Mask feature Apple is allowing users to unlock their device in public without taking off their face mask.
When Face ID with a Mask feature is enabled iPhone only scans the unique features around the eye area to authenticate. This is different than the full Face ID recognition that also scans the nose, mouth and other features of the face to determine if the right person is trying to unlock the device. Since these parts of the face are blocked by the mask, iPhone can only scan the area around the eye.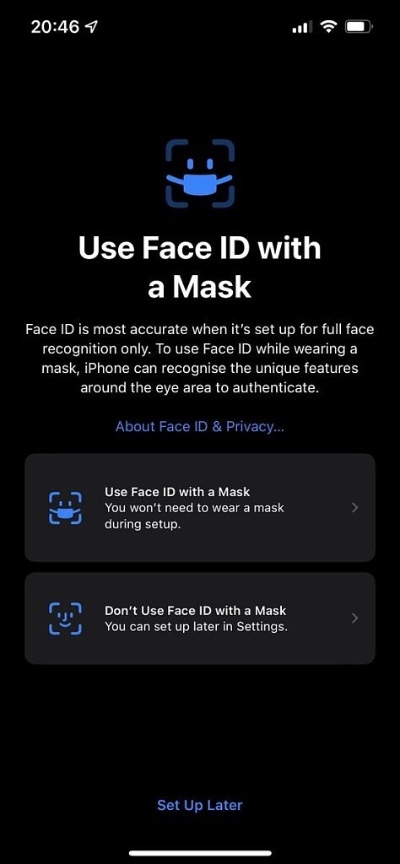 While the convenience of using Face ID with a Mask is great it also comes with compromised security, as Apple itself admits this feature makes Face ID less secure than full-face recognition as that is most accurate.
If you're someone who is looking for convenience but do not want to compromise on security, and you own an Apple Watch, then we recommend that you use Unlock with Apple Watch feature instead.
Unlock with Apple Watch feature allows users to unlock iPhone by automatically authenticating with their Apple Watch. When iPhone is unable to scan your face because you are wearing a face mask, your iPhone will communicate with your Apple Watch to authenticate and unlock the device.
The Watch needs to be on user's wrist for this feature to work, and user gets a haptic feedback that lets them know their iPhone has been unlocked by the Watch. If user did not intend to unlock the device, then he or she can relock right from their Apple Watch.
How To Enable Unlock With Apple Watch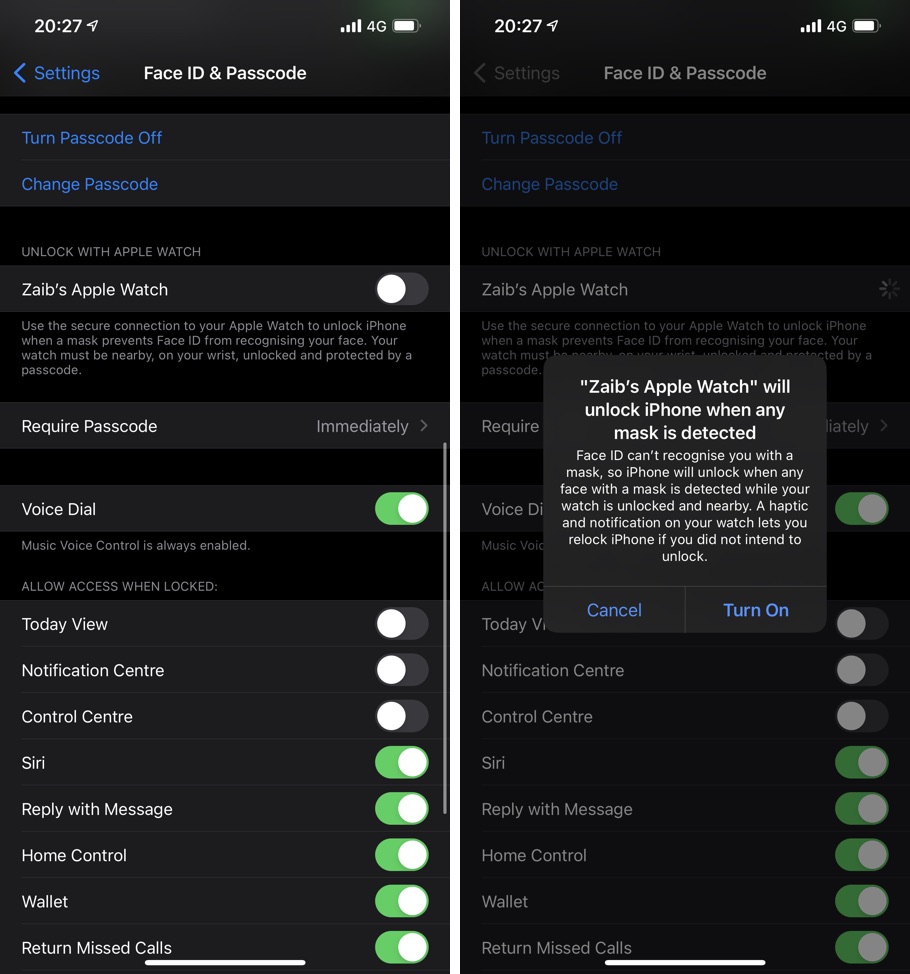 Before you begin with the steps to enable Unlock with Apple Watch feature for unlocking iPhone with Apple Watch when you have a face mask on, make sure of the following points.
Apple Watch should have passcode protection enabled and unlocked
You should be wearing your Apple Watch on your wrist
You should be wearing a face mask
Steps to enable Unlock With Apple Watch
On your iPhone open Settings and go to Face ID and Passcode.
Once you're on Face ID and Passcode page scroll and and look Unlock With Apple Watch option.
Now turn on the toggle with your Apple Watch's name.
Confirm by tapping on the Turn On button.