If you use the stock Weather app, then we have got a neat little tip for you, which will make it easier for you to quickly glance the detailed weather reports of different cities. If you have added more than one city in your Weather app, and want to check detailed weather reports for each of them, then simply force tap on the specific city in the list view. This is much better than continuously swiping through all cities or opening each one of them. Once you do so you will get a preview of that city's weather report in which you can see the hourly as well as weekly forecast.
Just like any other 3D Touch gesture you can peek as well as pop on anything you force tap on. To get into the weather report of any city simply apply more pressure to pop into the full page. The gesture only works when you are into the list mode, which can be accessed by tapping on the list button located on bottom right side of the screen.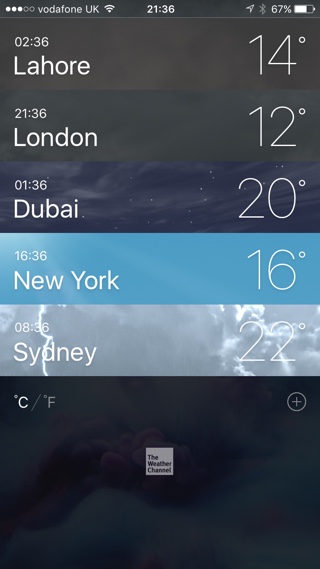 Using this 3D Touch gesture will make using the Weather app faster for iPhone 6s and 6s Plus users. Let us know what you think about it in the comments section below.