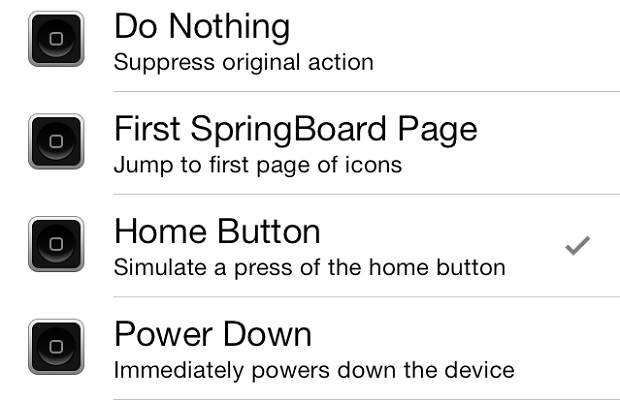 Activator is an amazing tweak that allows iOS jailbreak users to assign gestures and actions as shortcuts helping them in performing different tasks such as simulating the home button. It is one of the most important Cydia tweak without which many other tweaks would not have even existed.
One of the things users can do with Activator tweak is use it to simulate the home button. By assigning a gesture to the home button function users can get exit an application without even pressing the physical button. This method is ideal for those who have a faulty home button or those who just don't like to press it.
Of course the perfect solution to having a button-less iOS experience would have been possible if Zephyr was updated for iOS 7 but until then Activator is our best alternative. iPhone 5s users can also try Virtual Home tweak for Touch ID, which in my opinion is even better than Zephyr.
Coming back to our main topic, in this post we are going to show you how you can effectively use Activator to simulate home button and get rid of pressing it.
1 ) First of all install Activator from Cydia if you haven't already. Its a free download.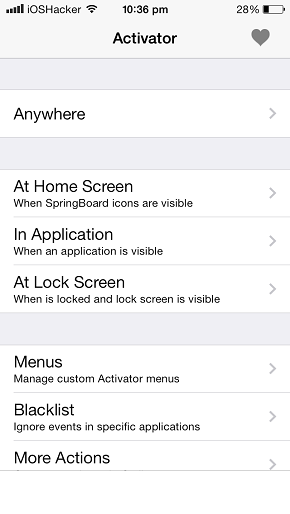 2 ) Next launch Activator and from the main screen tap on 'Anywhere' option. You can alternatively select the 'In Application' option if you just want to simulate home button while you are using any app.
3 ) Now you will see a long list of available gestures and actions. Look for the gesture you want to use to simulate the home button.
Here are a few suggestions:
Double Tap (Located under Status Bar)
Hold (Located under Status Bar)
Swipe Right – or Left (Located under Status Bar)
From Screen Top-Left (Located under Slide In Gesture)

From Screen Top-Right 

(Located under Slide In Gesture)
4 ) When you have chosen an action or gesture to simulate home button tap on it. On the next screen you will find a list of actions you can associate with this gesture. Look for 'Home Button' and tap on it.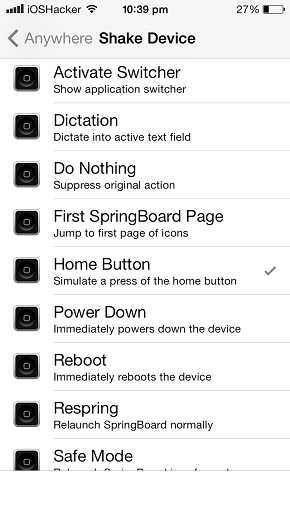 That's it! You can now perform this gesture from anywhere to get to the home screen.