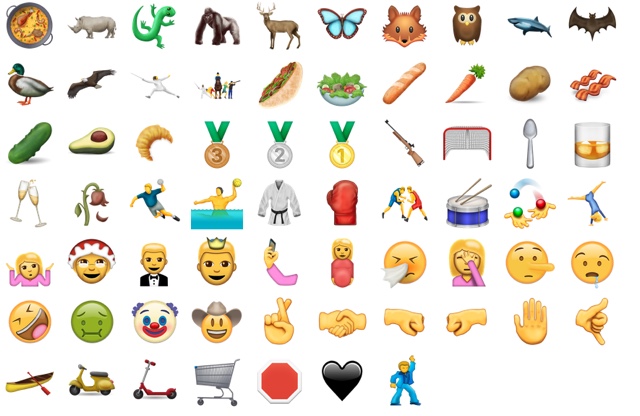 With Unicode 9.0 some 72 new emojis will be making their way to our iPhones, iPads, Apple Watch and even the Mac. These new emojis include some fun characters that we are sure most users will appreciate. Even though the new emojis have been released in Unicode 9.0, it could take some time for Apple to include it in iOS keyboard. iOS 10 beta does not have these new emojis, and we suspect Apple might add them to iOS 10 right on time for its fall release. If you want to start using these emojis right now, then we have found a neat workaround. Find out how to start using new Unicode 9.0 emojis on iOS.
Get Unicode 9.0 Emojis right now
Step 1. First of all launch Safari on your iPhone, iPad or iPod touch and open this link. It contains all the new emojis that you will be needing in this tutorial.
Step 2. On this website scroll down until you see the emojis. Now tap and hold on the text to highlight it. When the text selectors appear simply tap and hold on one of the ends and scroll down to select all the emojis listed on the webpage in the same way how you would select normal text.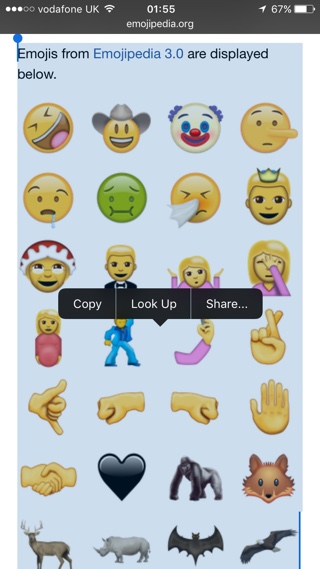 Step 3. Once all the emojis have been selected simply tap on the 'Copy' button. Now return to the homescreen and launch the Notes app.
Step 4. Create a new note, tap and hold on an empty place and paste the emojis you copied in the previous step.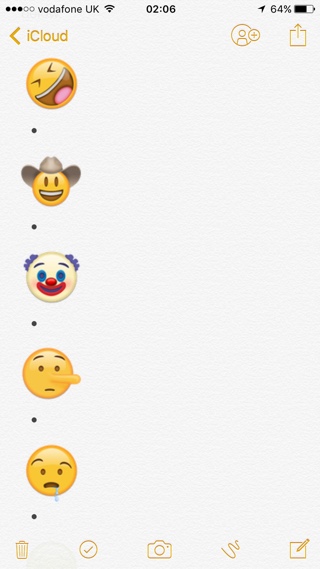 Step 5. Once the emojis have been copied in the Notes app, to use one of them simply tap and hold on the emoji and copy it. Then finally paste it in iMessage or any other messaging app before hitting the send button.
To use these new emojis with this method you need to open the note you created and copy the emoji, and then paste it every time you want to use them (unless it is already copied to the clipboard). While it is a long process, it has certain benefits too. Not only can you use the latest emojis on any version of iOS, the receivers will also see it no matter which app, iOS version or device they are using as the emoji is sent across in the form of an image.
For anyone who loves emojis this is a great way of using the Unicode 9.0 emojis until Apple finally adds them to iOS keyboard or some other workaround is made available.