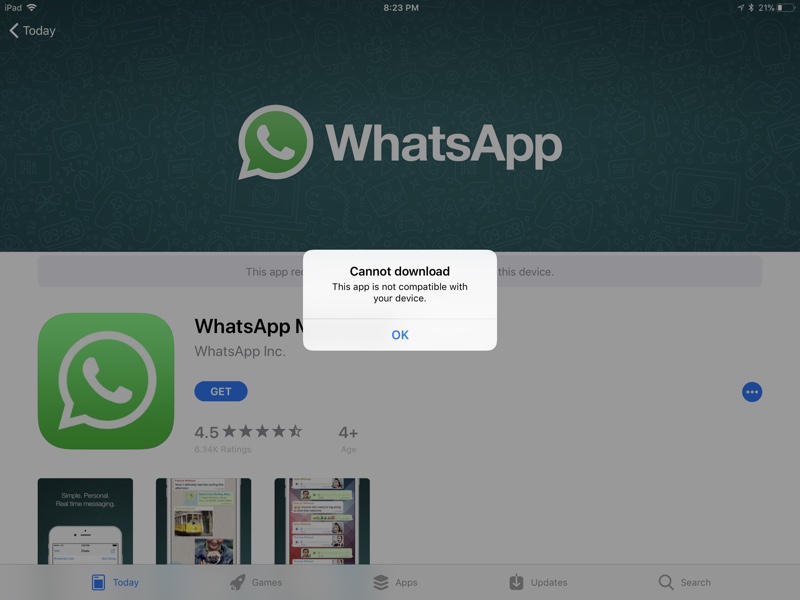 There's no WhatsApp application available for Apple iPad. WhatsApp won't even allow you to download the iPhone application on your tablet and run it in 2x mode.What makes things even worse is that if you try to access the web version of WhatsApp that you can access in any desktop web browser you won't be able to sign into your account.
So while you can use WhatsApp on a desktop computer running Safari or Chrome, same is unfortunately not true for a mobile device like iPad. Good news is there are ways that you can use to use WhatsApp on your iPad.
How to use WhatsApp on your iPad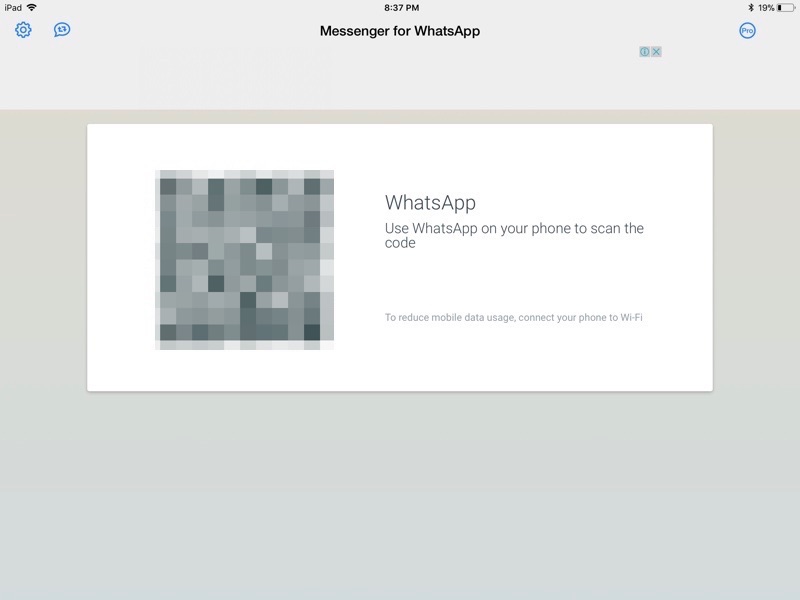 To use WhatsApp on an iPad simply download the free Messenger for WhatsApp iPad application.
Once it has been downloaded launch it on your iPad. Also launch WhatsApp application on your iPhone.
On WhatsApp for iPhone tap on 'Settings' button and then tap on 'WhatsApp Web/Desktop' option.
Tap on 'Scan QR Code' button and scan the QR Code that you see in the WhatsApp for iPad application.
Give the application a few seconds so it can authenticate your account. Once it has you will be able to use you WhatsApp account on your iPad. The best thing about this third-party application is that it will not only allow you to read and respond to your WhatsApp text messages but you will also be able to start new conversations and groups, share photos and videos, send attachments and more.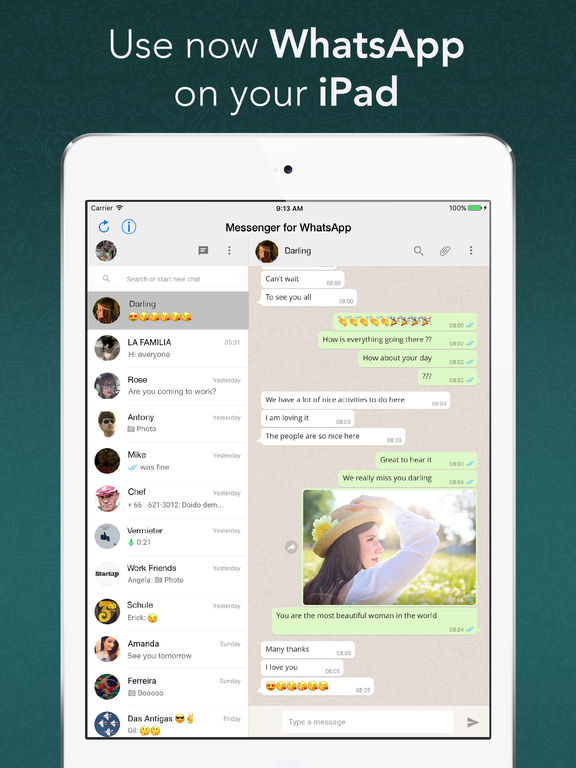 The only issue that some people might have with Messenger for WhatsApp application is that it is ad-supported. Since you only see a banner ad on top of the app, it is not as intrusive as popups that are thankfully not present in the app. Occasionally you do get alerts promoting developer's other applications. If you still would like to remove advertisement you can opt for the Pro version of the app, which costs $2.99.