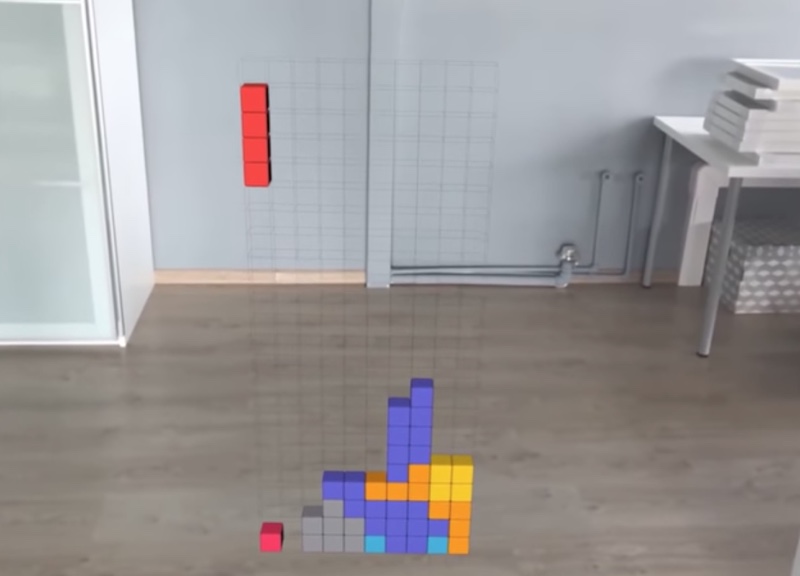 Apple's ARKit, which will make its debut alongside iOS 11 is going to be huge. Developers are already taking advantage of this new iOS technology and are creating demos that are nothing less than mind blowing. Rest assured we will be seeing the release of some really cool and useful applications once iOS 11 is released publicly.
Since developers are already showing off their cool concepts and demos showcasing what is possible with ARKit, we thought we would share some of the most impressive ARKit examples for your viewing pleasure.
Drawing with ARKit
This video shows how users will be able to paint with fingers using Augmented Reality. This looks like a game changer and will redefine how we work on creative stuff in the very near future.
Measurement
No one likes to measure things with a measuring tape. The process is time consuming and requires a lot of attention. iOS 11 will make it possible to quickly measure objects as well as whole rooms by simply moving their camera around. In the demos below you can even see that user will be shown the measurements on the screen in realtime.
Furniture shopping
One of the biggest concerns anyone who is furniture shopping or ordering something online has is how the thing will actually look once it is placed at the designated spot in their house. ARKit will solve this by allowing users to place furniture items in their homes to see if they look good before purchasing them.
Gaming
ARKit will even allow users to play games in Augmented Reality. In the demos below you can see for demos for some of the classic and fun games such as Pacman, Tetris and TicToe being played in AR.
Ordering food at a restaurant
Have you ever been in situations when you go to a new restaurant and are confused what to order. I personally look at the items on the menu and if I am not familiar with the food item, I would just Google it to see how it looks. ARKit will make things much easier by showing a virtual preview of the item you are considering. This will be a huge deal for people who eat out a lot and love to try out new foods.
Some of these cool demos were take from MadeWithARKit website.