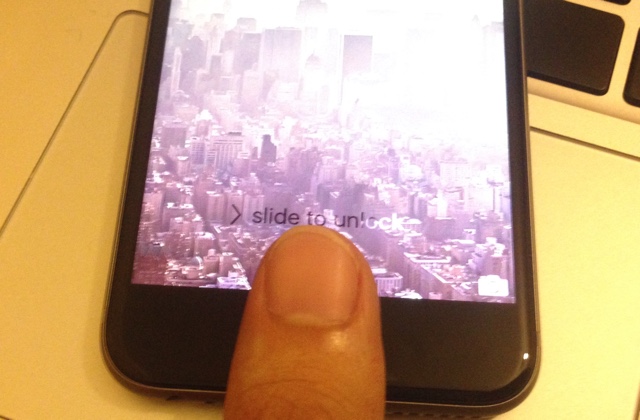 iPhone 6s brings several new features to the iPhone lineup, which also includes a faster Touch ID sensor. The Touch ID sensor is so fast that whenever you press the home button with a finger that it recognizes, it instantly unlocks the device and takes the user directly to the homescreen. While this speed is useful in most instances, it can be annoying at times when you just want to look at the time or the notifications, without unlocking your iPhone. Like most things on stock iOS, there's no way of changing this behavior of Touch ID, however we have a tip that can prove to be helpful.
Many websites advice users to press the lock/power button to turn on the screen or use a finger that is not entered in the Touch ID interface. While those tips work fine, we have got a better solution. In order to turn on iPhone 6s' display without unlocking the device, just place your thumb or any other finger for that matter, slightly higher so the tip is not touching the sensor. Once the finger is positioned in this manner press the home button. Typically your finger tip's fingerprint pattern is used in Touch ID, so when you do this your iPhone will not be able to recognize the pattern and deny you access, which is exactly what you need.
With this simple method you don't have to press the lock button, which is not easily accessible all the time. This is especially true for the iPhone 6s Plus.
Let us know if this tip is useful for you in the comments section below.