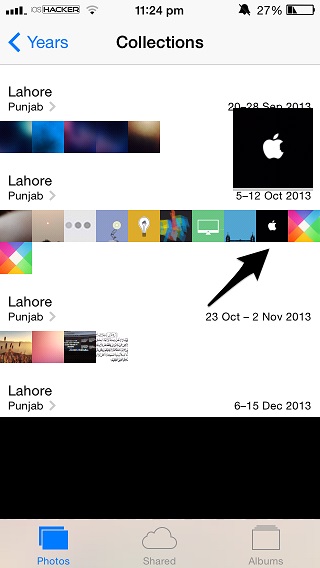 The stock Photos app received a major update with the release of iOS 7 and in iOS 8 the app has been given even more features. Photos app is an important part of the whole iPhone and iPad experience and Apple seems to be aware of this fact, since the company has introduced big changes for it in the upcoming update. Just like other parts of the operating system the Photos app is full of useful shortcuts and gestures that make the life of iOS users easier.
One such feature that you may not be aware of is the ability for users to view small thumbnails of their images by tapping and holding on pictures when they are on the 'Collections' page. Since the collection page shows super tiny previews of the images this ability for users of viewing instant previews can be very helpful when they want to find an image from a large collection.
To take advantage of this feature simply go to the Collections page by tapping on 'Photos' tab and hitting the 'Collections' button. Then tap and hold on any image's thumbnail. You can move your finger around to view thumbnail previews of different images without lifting it up. This method also works on 'Years' page, which shows even smaller thumbnails of images.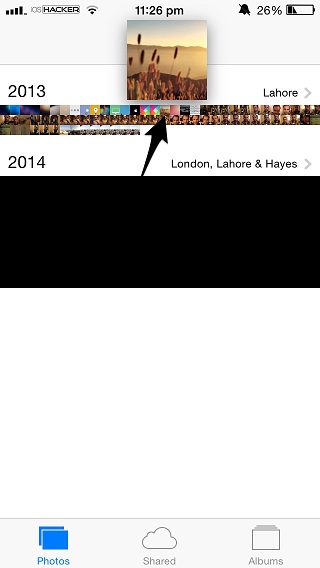 Did you know about this method? Let us know what you think about it in the comments section below.