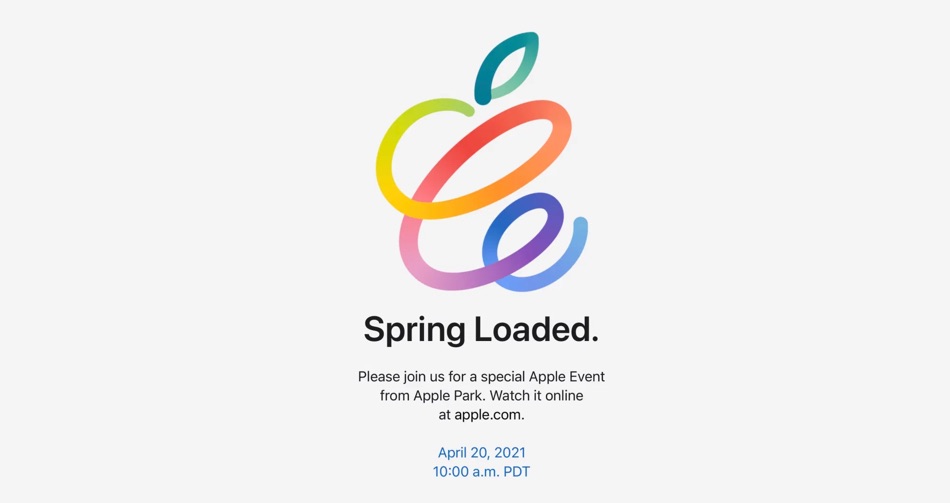 Apple is holding its online only Spring Loaded event. The event will be broadcasted live across various platforms including Apple's own website, YouTube, Apple TV etc.
The Spring Loaded event will kick off at 10AM PDT. Apple is expected to announce various new devices at this event including the new iPad Pros, New Apple Pencil, AirTags, all new iMacs, AirPods 3rd generation, a new iPad mini and perhaps more.
What time Apple Spring Loaded Event will start?
You can watch the Apple Event live at the following times depending on your location.
10:00AM PDT (San Fransisco)
1:00PM Eastern Time (New York)
6:00PM London
7:00PM Berlin
8:00PM Moscow
7:00PM Stockholm
9:00PM Dubai
2:00PM São Paulo
10:00PM Islamabad
10:30PM New Delhi
3:00AM Sydney (21st April)
2:00AM Tokyo (21st April)
1:00AM Beijing (21st April)
Where to watch Apple Spring Loaded event?
Apple's Spring Loaded event will start at the time given above. You will be able to watch the event by opening Apple's official event page here.
You can also watch the event live on Apple's YouTube channel or using the embedded video below.
iOS device users can also stream the event via AirPlay on any AirPlay supported TV.
Apple TV users can use the Apple Events app to watch the event live on their TV.