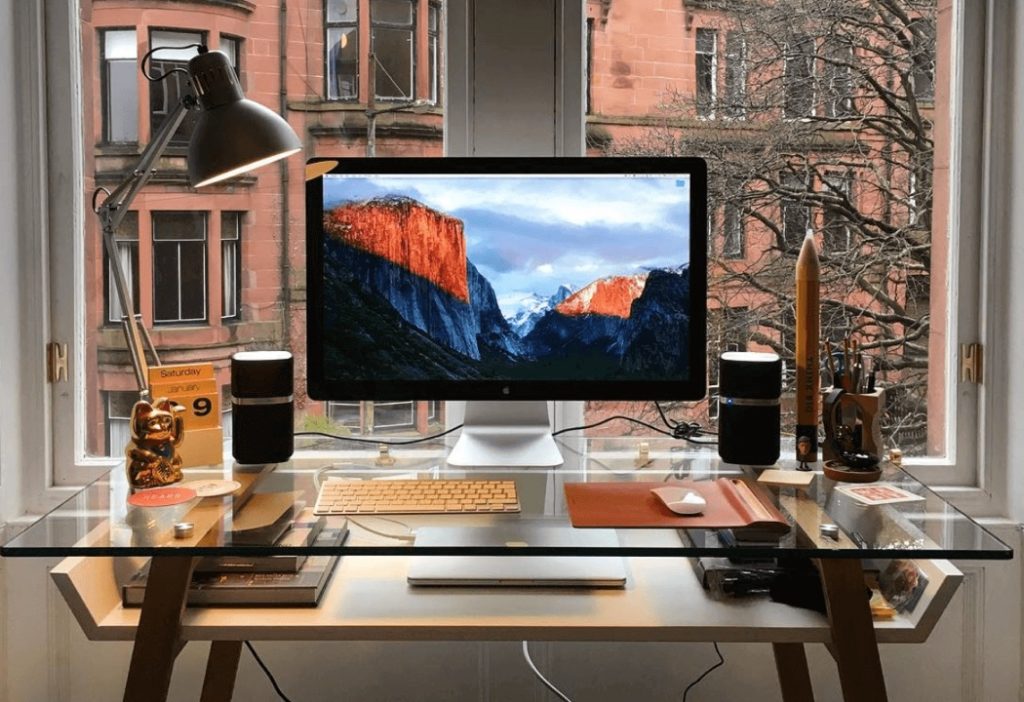 In this article we have shared some work from home tips that will help you in keeping your data and computer secure. You can use these tips to keep hackers away and avoid chances of getting your data compromised.
It is extremely important to keep your data and computer secure when working from home. Due to the ongoing situation in 2020 most people out there have started to work from home for the first time in their lives. Getting used to this new routine can be hard and take some getting used to.
While you adjust yourself to this new routine there are also some crucial steps that you need to take in order to keep your work and private data secure. Because nowadays a big chunk of the workforce is working from home. Hackers have started to run targeted campaigns to inject malware and steal company information from unsuspecting employees.
As employees are accessing company data and resources with their own machines it has become easier for hackers to steal data.
Good news is anyone can take measurable steps in order to increase security and significantly reduce chances of getting hacked. As a result of making your computer and accounts more secure you can also keep your data safe.
10 Ways to keep computer and data secure in 2020 – Work From Home Tips
In this article we have outlined 10 ways that will help you in keeping your data and computer secure. While anyone can take advantage of them to make computer more secure, these tips are especially useful for employees working from home.
Use A VPN
Use A Password Manager App
Put A Secure Password On Your Devices and Accounts
Keep Software Up to date
Use An Antivirus
Ignore Spam Emails
Add two factor authentication to your services
Turn on Firewall on your Mac
Avoid Pirated Software and content
Backup your data
So without wasting any time lets get right into it and look at the ways that help you to secure your computer from hackers…
1. Use A VPN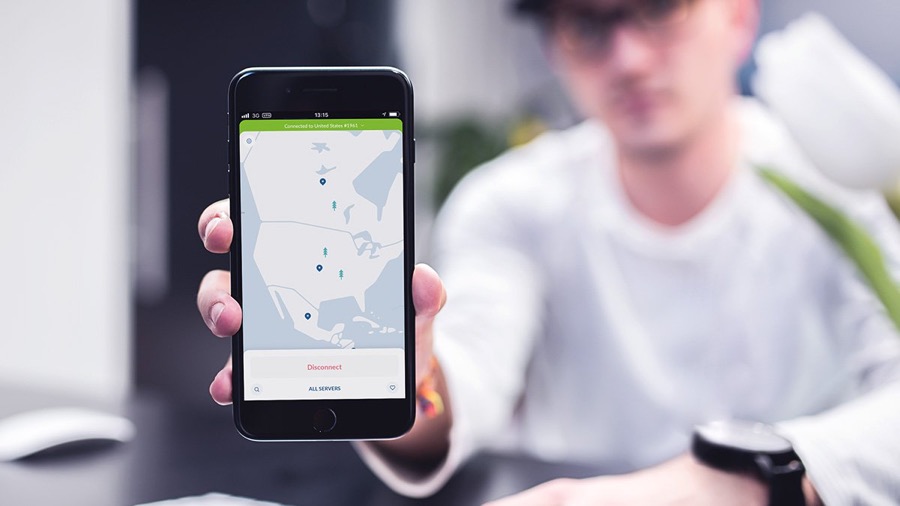 If you remotely access your work dashboard and use your computer, then it is key that you use a VPN in order to secure your network. This is especially true if you are using a Wi-Fi that you share with other users.
A VPN will make your data secure by ensuring a secure connection to another network over the Internet. It will also prevent any hacker from viewing your browsing activity. It does so by connecting your computer to a remote computer and then using that computer's internet connection to browse the internet. By doing this it also makes sure that you're browsing the web anonymously.
In addition to secure and anonymous browsing a VPN also has other benefits. This includes giving user the ability to access parts of the internet that are not available in their region. They can also watch services like Hulu that may not be available in your country. They can even prevent hackers and government agencies from snooping over your data and more. A good VPN can be instrumental in preventing unauthorized access to your data and stopping hackers.
There are many VPN apps that make it possible for users to make their internet connection secure. However we recommend that you check out the following services as they are trustworthy and offer high speeds at low prices.
2. Use A Password Manager App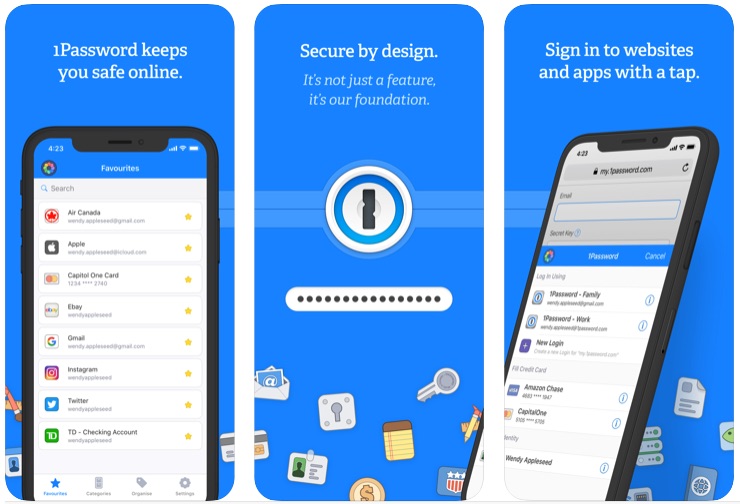 One of the best ways to protect your computer and your data is by using a Password Manager. A password manager app lets you store all your passwords at one place and quickly access them whenever you need them.
What makes a password manager an essential tool is that by using it you are free to use secure and unique passwords with all your accounts. You can do so without having to worry about forgetting them. Most decent password manager apps out there offer additional features too. Like secure password generation tools and tools to check if your account and password has been compromised.
There are many Password Manager apps out there, however we recommend the following. These apps are available on Mac, iPhone, iPad and most other popular platforms.
3. Put A Secure Password On Your Devices and Accounts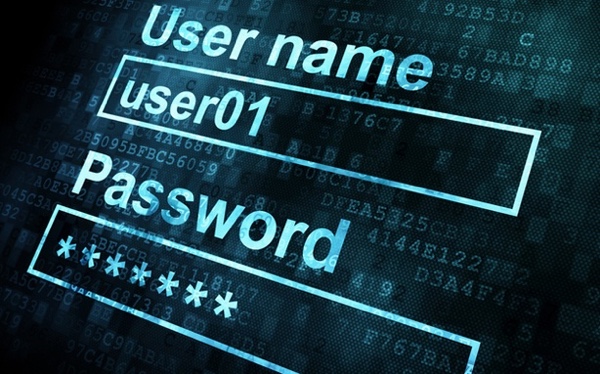 Now that you are using a password manager app as suggested in the previous section of this post, it is now time to start using secure and strong passwords. You need to use strong passwords with your computer login, email addresses, and all other online accounts.
You won't believe that even in 2020 people are using extremely dumb and easy to hack passwords. Please don't be dumb and use a strong password when working from home.
A strong password is a password that makes it harder for hackers to crack and thus providing better security for the account. A secure password can consists of a word or phrase that is not relevant to you in any way. So your son's name or your wife's birthday isn't a good choice.
A secure password should also consist of multiple types of characters including upper and lowercase letters, numbers and symbols. A combination of these will make the password very secure and harder to crack.
Speaking of password manager apps, most of such apps offer built-in password generation tools that will not only generate a secure password for you but also quickly store it.
4. Keep Software Up to date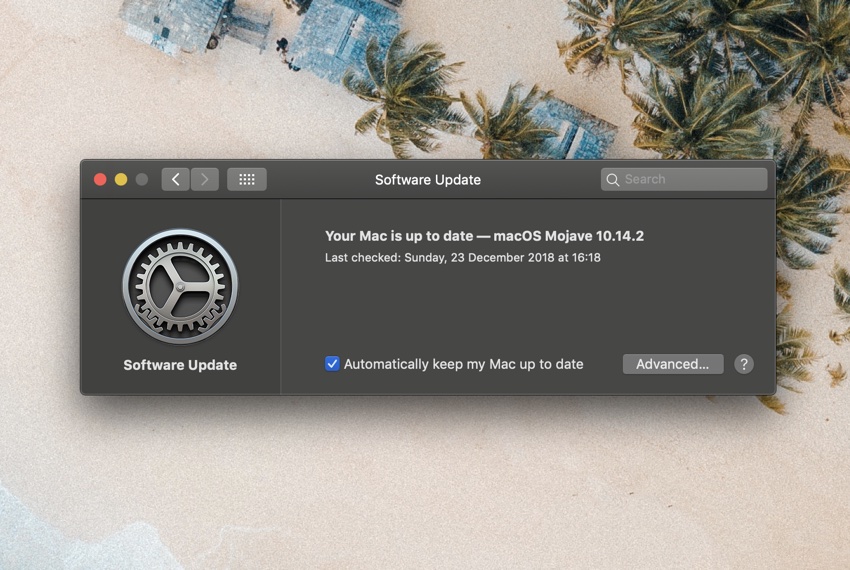 No matter if you are using macOS, Windows, iOS, Android or any other operating system it is very important that you keep it up to date. Apple and other companies regularly push out security updates that close known vulnerabilities in their software.
By keeping the software up to date and installing software updates on your devices as they arrive you can significantly reduce the chance of getting hacked and compromising your data.
In most operating system it is extremely easy to update a software. For example on macOS you can easily update by going to System Preferences and clicking on Software Update.
Similarly on an iPhone or iPad you can go to Settings > General > Software Update in order to download the latest available version.
5. Use An Antivirus
Next on our list of work from home security tips is antivirus. Using an antivirus is one of the computer security basics. It can prove to be very useful when it comes to protecting your computer and data stored on it. A good antivirus software for Mac or Windows will protect your system in real-time. It will automatically regularly to scan your computer for any virus or malware and let you know as soon as it sees one.
A good antivirus also auto updates and is regularly updated to keep up with growing viruses. There are many options that you should consider when choosing an antivirus software for your Mac or Windows. Here are some options that we have used and can recommend.
MalwareBytes
Bitdefender
Vipre
Airo
6. Ignore Spam Emails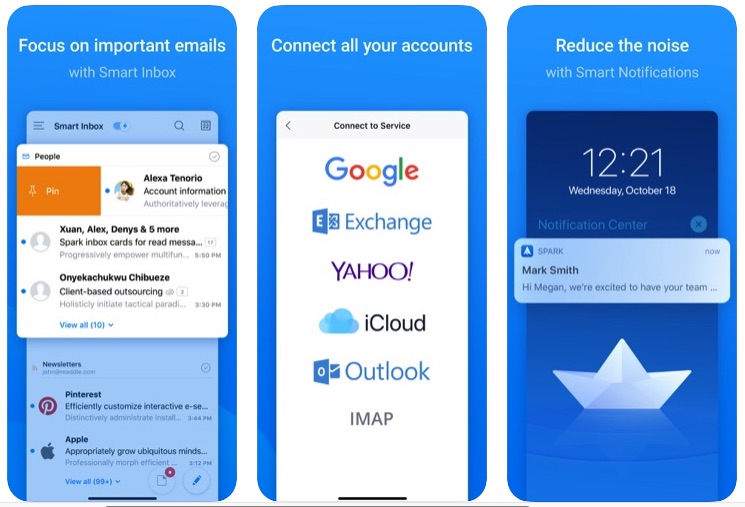 One of the most popular ways hackers inject computers with malware and viruses is through email attachments. Not only that but rogue emails can also be used to perform hacks like stealing private data, username and passwords and credit card information.
Sophisticated phishing attacks are also carried out through spam emails. For example, an email seemingly from Apple might ask you to log into your Apple ID to unlock it. But in reality it will take you to a convincing yet fake Apple phishing website, where you will be asked to enter your Apple ID and password. Once you have typed this information hackers will gain access to your Apple ID and potentially steal your private data that could consist of emails, photos, messages, contacts and more.
You can protect yourself from spam emails and phishing attacks by always verifying the email address, URL links and other details. This is an important work from home tip and it can prevent hackers from accessing your data.
7. Add two factor authentication to your services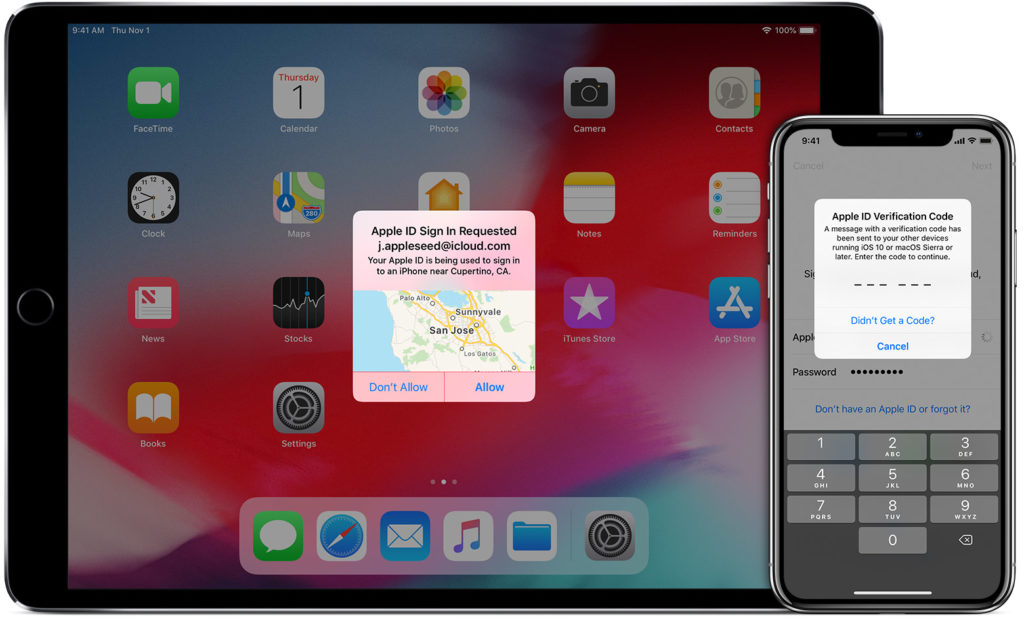 Apart from using a strong password, adding two-factor authentication to all your online accounts can save you from hacking. When two-factor authentication is turned on you need to enter your password as well as a unique security code that is sent to your phone number or email address in real-time.
Anyone who wants to access your online account will need to enter your password and other code that is sent to your private phone number or email. Adding two factor authentication can keep your account secure. As a hacker would need to have access to your phone number (very hard) or your email address before they can access the unique code and enter your account.
It is an essential layer of security that can save your account from hacking attempts. If you are working from home then doing this is a no brainer.
8. Turn on Firewall on your Mac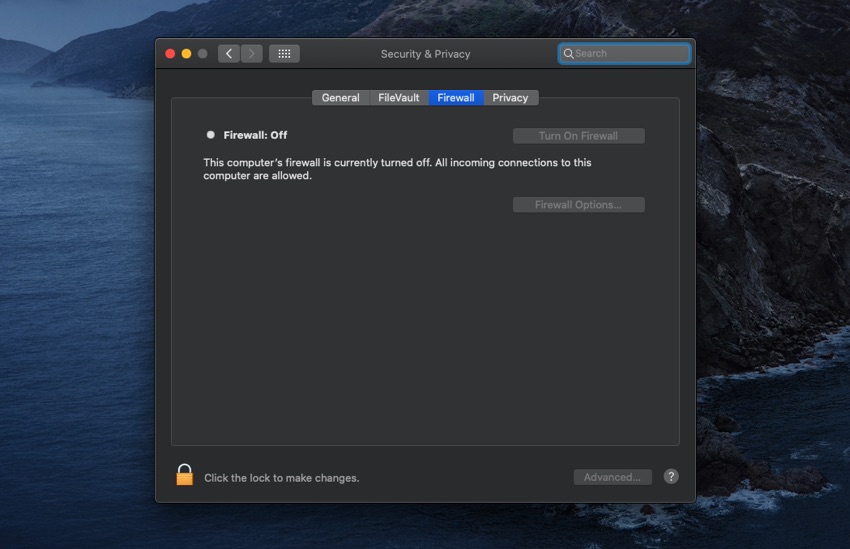 Using a firewall on your Mac can help in keeping your computer secure as it will monitor your incoming and outgoing traffic using a set of rules. A firewall can prevent unauthorized access to a network by blocking malicious data packets and as a result prevent a hacker from getting access to your data.
Most modern operating systems such as macOS and Windows offer built-in firewall features and we recommend that you keep them enabled. On the Mac you can enable the firewall by going to System Preferences > Security & Privacy and click on Turn on Firewall button.
You can also set firewall options according to your needs. A firewall can also protect your computer from unauthorized access.
9. Avoid Pirated Software and Content
Next up on our list of 10 ways to protect your computer and data is avoiding pirated software. Downloading expensive software for free can be tempting however pirated software also comes with strings attached.
More often than not the software is either modified with malicious code of comes with viruses that get installed on your computer along with the pirated software. Similarly many torrent websites offering your favorite TV show, movie or game as a free download are also loaded with viruses. These can infect your computer as soon as you open the pirated content.
If you use your computer for work and have your personal data stored on it, then it is a no brainer to avoid pirated software and content. Not to mention it is unethical to download pirated software as you are essentially stealing from the developer who has spend a lot of resources in developing that software.
10. Backup your data
Last but not the least on our list of 10 ways to protect your computer and data when working from home is data backup.
Even if you have all of the suggestions offered in this post to keep data and computer secure while working from home. It is still very important to also backup your data on an external hard drive as well as on the cloud.
For most people especially professionals, their data is more important than their computer. So when you have backed up your important data you don't have to worry about viruses destroying data stored on your computer or ransomware blocking access to your computer. Even if your computer becomes hacked and you lose your data, you can always restore it through the backup.
There you go folks these are some of the best ways to protect your computer in 2020. By using these techniques, methods and tips you can keep data and computer secure while working from home.
If you know about any other computer security tips, then feel free to let us know about the in the comments below.