iPadOS Safari has a brand new feature that makes it way more convenient to download files using an iPad. The feature is called Download Manager and will be available under the new desktop-class Safari of iPadOS 13.
iPadOS Safari Download Manager is very similar to the download manager we get on desktop Safari. The downloads button appears in the toolbar as soon as you download a file. You can tap on the downloads button to access a list of files that are being downloaded or have been downloaded recently.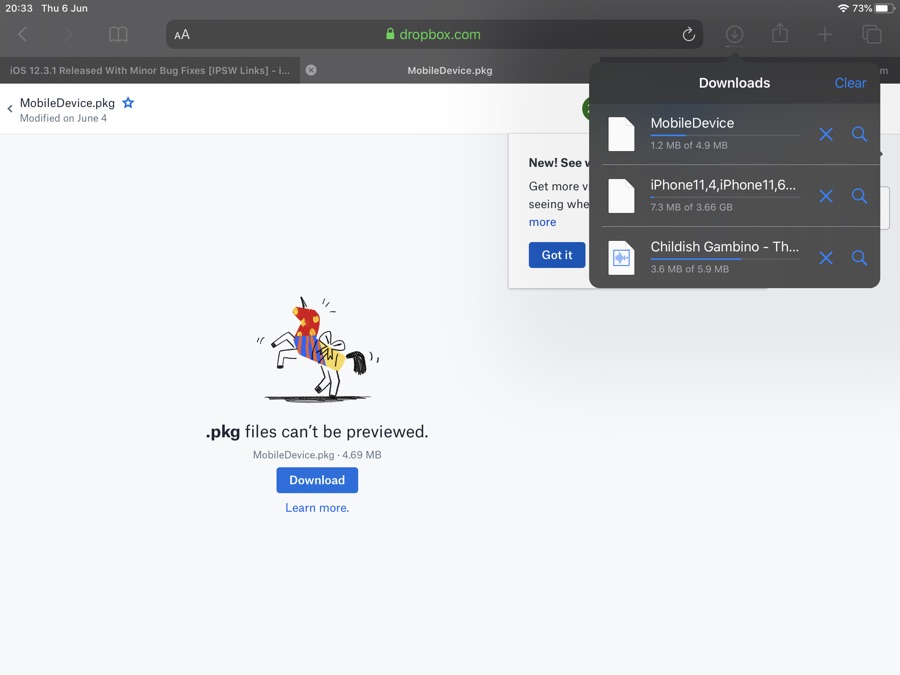 From the downloads list you can see the progress of currently downloading files and cancel downloads for individual files. The great thing about iPad Safari's Download Manager is that it allows users to download multiple files at once. When a file has finished downloading it is automatically stored in Downloads section of the iOS 13 Files app. Within the Files app you can view the downloaded file, edit, delete, transfer and even compress it.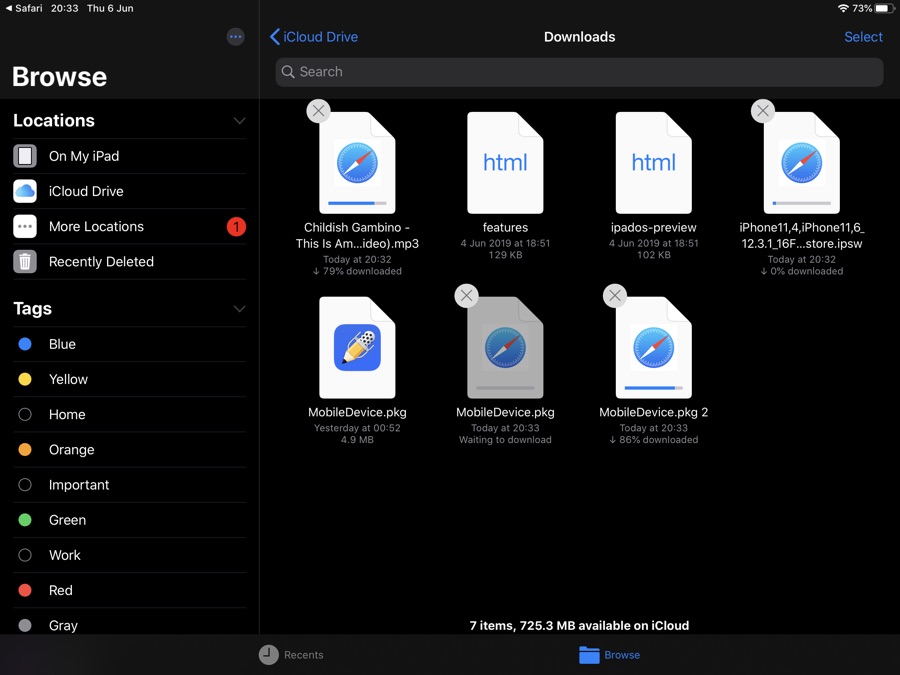 With the new Safari iPad is able to download files from any website and is able to handle any file type you through at it. During our hands-on we tried to download .pkg files, iOS IPSW files and MP3 files and Safari was able to handle all of these without any issues.
You can open files that are supported by iPadOS right inside the Files app. So if you download a document, music file, video or any other content that would work on iOS it can be viewed right on the iPad. If you download a file type that is not supported by iOS, then it will simply be stored on the Files app, where you can transfer the file to any other device using AirDrop or even a USB drive.
You can delete downloaded files from Files app or by swiping left on the file inside the download manager and tapping on the Delete button.
We are very impressed with the new Download Manager in iPad Safari, however we do miss the ability to pause and resume downloads, like we can on desktop Safari. We hope Apple would add this functionality in later iOS 13 betas.