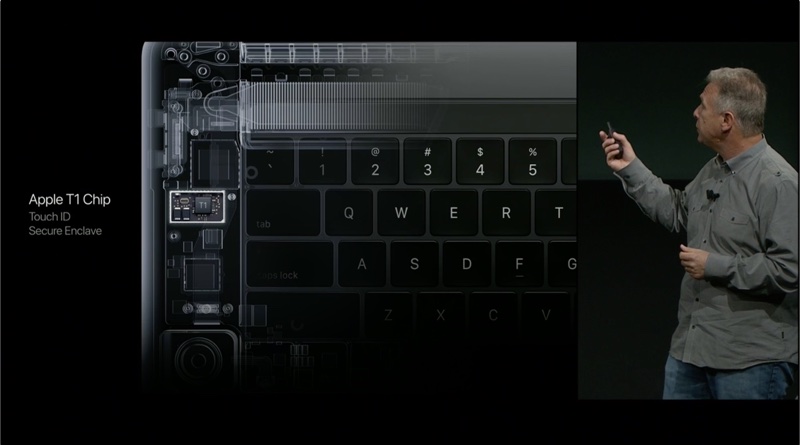 Apple's MacBook Pro with Touch Bar features a T1 chip while the recently released high-end iMac Pro features a T2 chip. It looks like Apple is not going to stop there though as the company is expected to release three more Mac models that will feature custom coprocessors in 2018.
The report comes from Bloomberg's Mark Gurman, who has a good record at leaking details about under development Apple products. The three machines that will have custom Apple designed coprocessors will include both portable and desktop machines.
While Bloomberg's report did not specify the exact models that are going to feature Apple designed coprocessors it is likely that one of those features include the modular iMac Pro that Apple has promised to release this year. Others could include updated MacBook Pros.
The addition of in-house designed custom coprocessors is likely an indication that Apple will eventually move to power the Mac lineup with its own chips and ditch Intel chips altogether, which have recently be found to be vulnerable to viruses.
In the same report Gurman also notes that Apple is planning to release a new iPad model this year which will probably feature the AI chip already found on iPhone X's A11 chip and an Apple designed custom graphics processing unit (GPU).