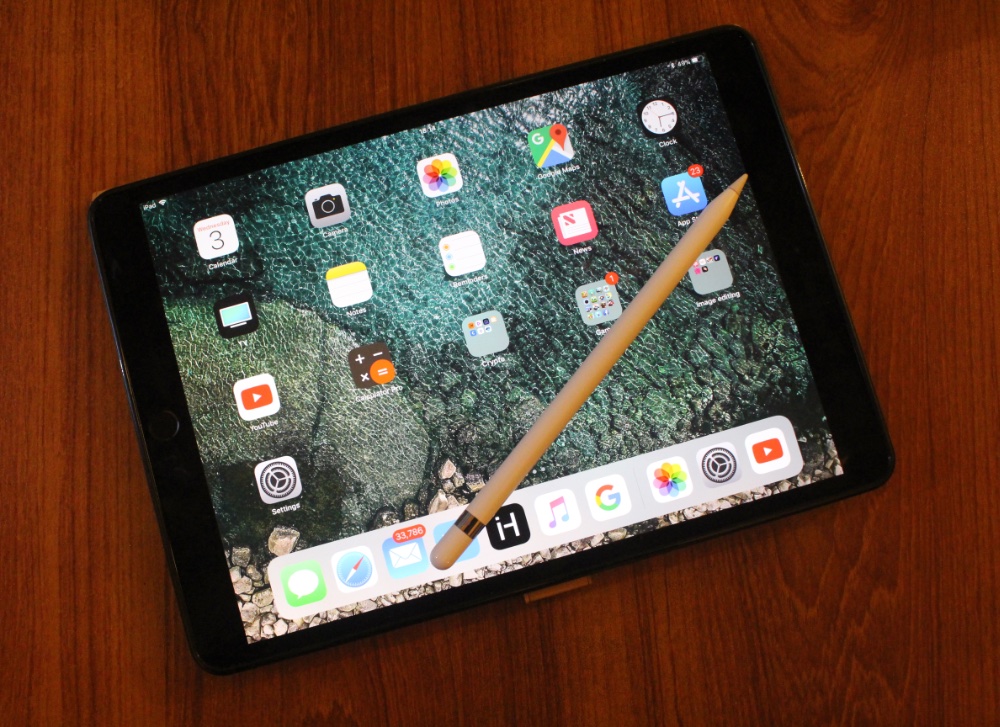 Those of us who own an iPad Pro and use Apple Pencil with it on a regular basis know how useful this accessory can be. You don't have to be an illustrator to have a use case for the Pencil as it can be used for a lot of fun and useful tasks. For example, I use my Apple Pencil to navigate around iOS and when using different apps among other things.
While Pencil is a great accessory when it comes to navigating through apps and other parts of iOS, one thing in particular may be off-putting for some users. The fact that there's no easy way to return to the home screen when you are using your iPad Pro with Pencil reduces its usefulness as a navigation device.
Usually when you are using Pencil to navigate through iOS UI it is not desirable to keep the other hand on standby just to press the home button. And if your other hand is busy, for example you are holding the iPad with it, then pressing the home button with the Pencil in hand can be even more annoying.
I would like Apple to add a simple Apple pencil shortcut through which users can return to Home without pressing any buttons. This can be a swipe up gesture (like the one you can perform with your finger to access app switch/control center but for reaching home). A swipe up to home gesture will also be intuitive for iPhone X users who are already accustomed to returning to Home with a swipe up.
If adding an Apple Pencil swipe up or similar gesture is not an option for Apple, then they could also include a pattern that users can draw on the screen in order to reach home. For example, you can quickly draw a circle or some other pattern to access home. Apple could let users decide their desired gesture.
What to do in the mean time?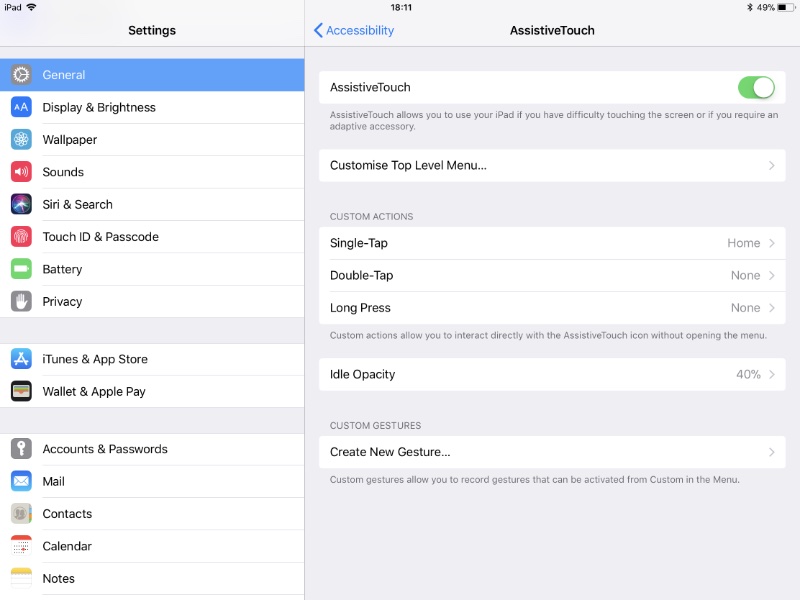 While we hope Apple would add some way to easily reach the home when using Apple Pencil without the home button, there's an accessibility trick that you can use to add a virtual home button to your iPad's screen and tap it with your Pencil when you want to access Home.
On your iPad open Settings > General > Accessibility > AssistiveTouch . Enable AssistiveTouch toggle to enable the on-screen button. Then from under Custom Actions tap on 'Single-Tap' option and select Home option.
From now on you can quickly reach home when you tap on the on-screen AssistiveTouch button with Apple Pencil or your finger.