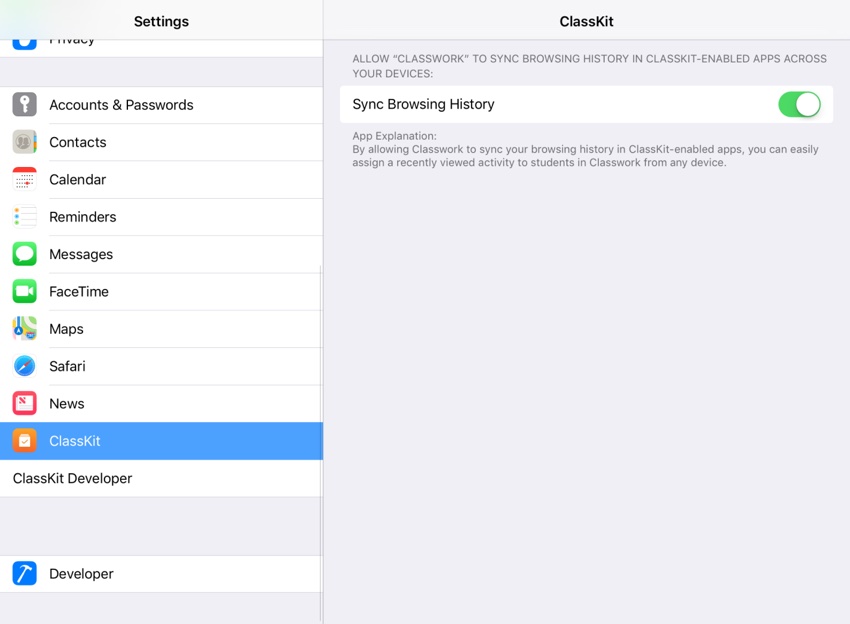 Following the discovery of ClassKit in iOS 11.3 beta 2, it looks like another education feature for iPad has been discovered. According to 9to5Mac, Apple is going to release a new app called Classwork, which will make it possible for teachers to track their student's progress and assign activities to them through ClassKit-enabled apps.
The app's existence was confirmed thanks to a preference page of ClassKit that is found in the Settings app. Based on the screenshots we have learned that teachers will be able to assign activities to their students through ClassKit apps. By enabling the Sync Browsing History toggle teachers can allow ClassKit enabled apps to sync browsing history so they can easily assign a recently viewed activity to students in classwork. Those activities will show up in the Classwork app found in student's iPad.
9to5Mac speculates that this Classwork app along with official announcement for ClassKit could get official in March, when Apple is rumored to announce new iPad hardware.