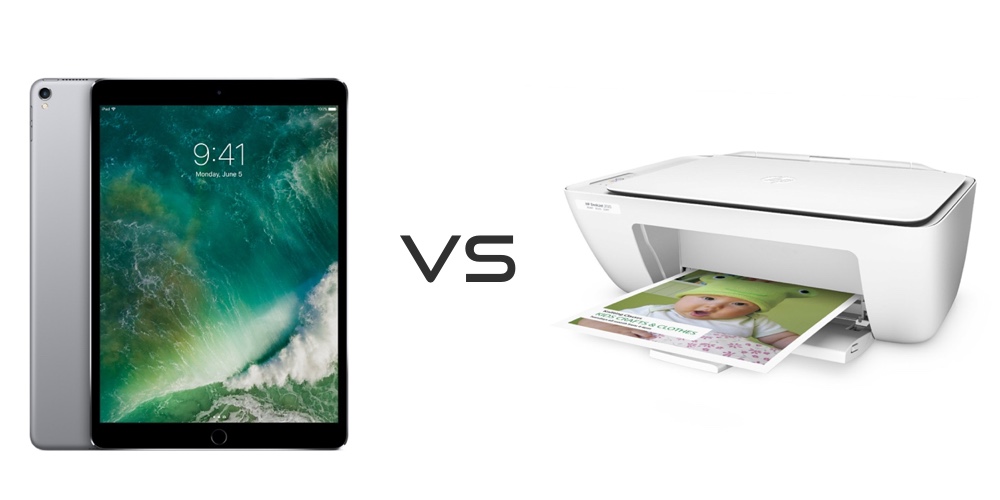 iOS 11 brings a brand new Document Scan feature, which can be accessed through the Notes app. This feature makes it super easy for users to scan any document or picture using their device's camera. The scan feature is available on both iPhone and iPad.
The built-in document scanner of iOS 11 does more than just taking picture of a document. It brightens the image making the text more readable. The feature also offers enhanced crop tool that makes it possible for users to remove any extra part from the image.
So how does this new iOS 11 feature compare to a real scanner? That's the question we are going to answer in this post. For this test I used an iOS 11 powered iPad Pro 10.5-inch (which has the same high-end camera as iPhone 7) and a HP Deskjet 2130. This HP scanner isn't a high-end professional scanner by any means, in fact it is part of the device that costs around $49 and also has printing capabilities. I am sure more high-end scanners can do an even better job, however since users who will be scanning documents with an iPhone and iPad are mostly home users or students it makes more sense to compare the function with a budget scanner.
Note click on the image to see enlarged version.
iOS 11 document scan vs real scan (test)
iOS 11 Document Scan: This scan was taken with an iPad Pro 10.5-inch. No editing was performed on this image. The image was cropped using the scan adjustment option of the document scanning feature. Also, the image was taken in a room with daylight, no extra lighting or flash was used.
Scan from a real scanner: This scan was taken with HP DeskJet 2130 All-in-One printer/scanner. The image was rotated and cropped using the official HP Easy Scan app for Mac. The PDF scan was later converted into highest quality JPEG using Pixelmator. No other editing or enhancements were performed on this scan.
A side by side comparison of the two.
Comment: After looking at both scans it is easy to say that that scan taken with the real scanner is much better in quality and clarity. It does a decent job at showing the true colors of the document. iOS document scanning on the iPad also performed really well, and considering how this simple feature makes document scanning on the go a breeze one can say if you don't have to scan documents on a regular basis, you can just skip on buying a dedicated scanner and just use your iPhone or iPad to scan documents, it is good enough.
What do you think about this iOS 11 document scan vs real scanner comparison test? Do let us know in the comments section below.
Disclosure: iOSHacker may receive a commission if you purchase products through our affiliate links. For more visit our privacy policy page.