3D Touch enabled iPhones have long had quick action icon menus that allow users to quickly jump to various sections of an app right from the home screen. Users can quickly access these special menus by pressure tapping on any app's icons. Another feature that is exclusively available on 3D Touch devices under iOS 12 allows users to priortize an app's download when multiple apps are downloading at the same time. Users can pressure tap on an app's icon that is currently download and bring it up on the downloads list.
With iOS 13 Apple has finally brought the quick action icon menus and Priortize Download feature to all iOS devices including iPads and non-3D Touch iPhones such as iPhone XR. Now users of these devices can also take advantage of these features when they long press on an icon.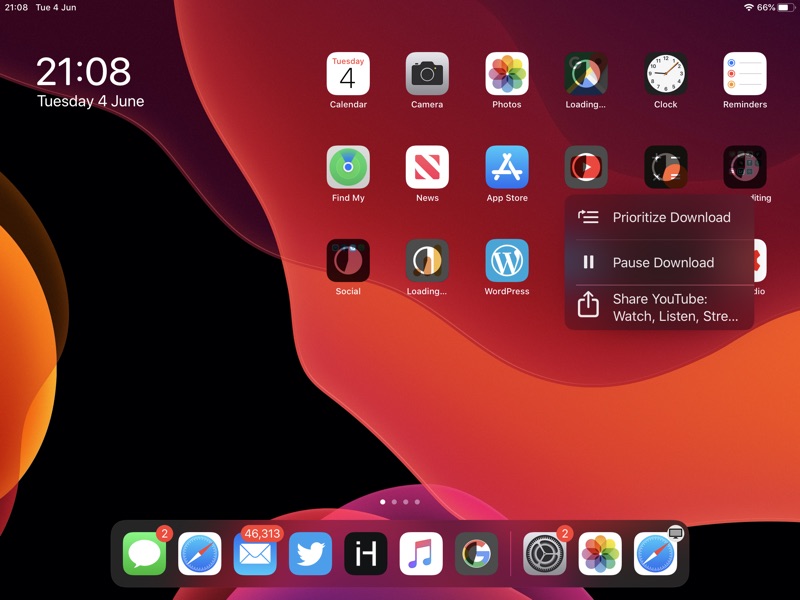 Now there are three types of actions that you can perform on an app's icon. A simple tap will launch the app while a long press will let you enter wiggle mode for app deletion. The haptic touch that allows users to access the new icon menus sits right in the middle of the two. To access these menus you tap and hold on the icon and as soon as it becomes smaller you let go of your finger. This will trigger the icon menu, allowing you to access app shortcuts and Prioritize Download options for currently downloading apps.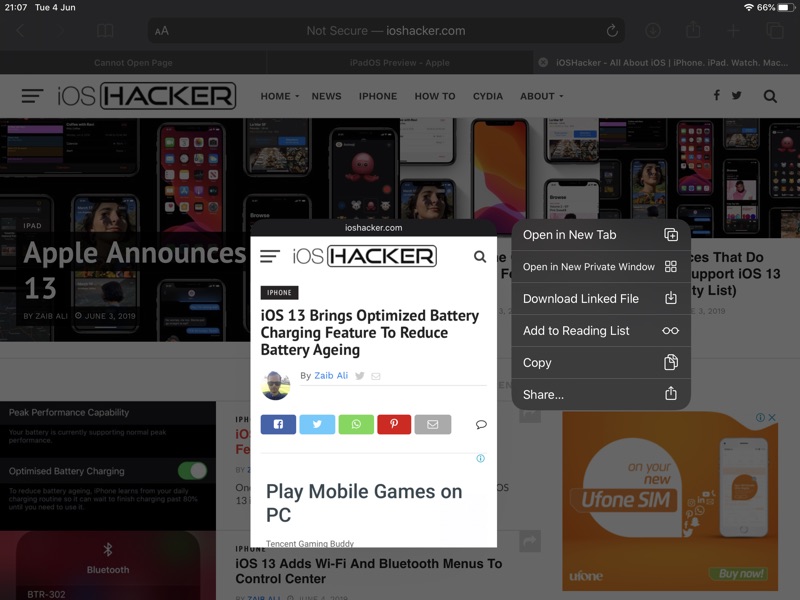 In addition to this Apple is also bringing the peek feature to non-3D Touch devices, allowing them to see a preview of a web link or an email by long pressing on it.
The new Quick Action menus and Peek features on iPad and non-3D Touch devices will definitely make the experience of using iOS better on these devices. And the fact that Apple is offering 3D Touch exclusive features on non-3D Touch hardware could also mean the rumors are true and it plans to remove 3D Touch feature from future iPhones altogether.
Disclosure: iOSHacker may receive a commission if you purchase products through our affiliate links. For more visit our privacy policy page.