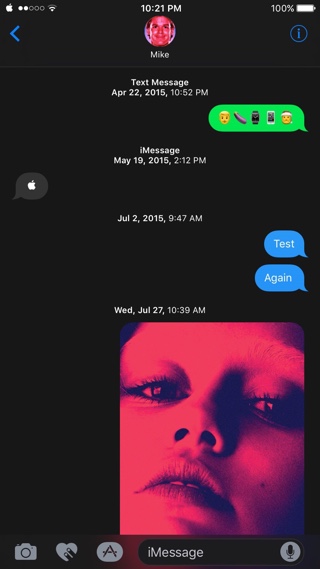 Messages app is one of the most important applications on the iPhone, as it is still in fact a communication device. Ever since the launch of the original iPhone, the stock Messages app has seen a lot of changes. It has come a long way from its humble beginnings of iPhone's SMS app to one of the most popular messaging service that is now available on all Apple devices.
The Messages app is full of awesome features such as message effects, Memoji, Apple Pay, Stickers, iMessage apps and more. Although there are still some features that are missing from the app such as ability for users to track text messages from other devices.
Currently there's no easy way to track text messages on an iPhone, which is alarming for parents who want to keep an eye on their children's activity and make sure they are not communicating with someone suspicious. Not only is there no official way but Apple is also making it harder for parents to track their child's activity by making it difficult for third-party services to offer parental control services.
There are many third-party services that allow parents to see their child's text messages however these services require parents to share their child's Apple ID with them, which isn't always a safe option. The best solution to this problem would be a first party solution from Apple as it will be more secure and offer features that are not even possible on third-party services due to Apple's own limitations.
How Apple can solve this issue
Apple had taken some positive steps towards giving more control to parents with the introduction of Screen Time feature in iOS 12, however there are still a lot of things that are missing from Screen Time feature, including the ability to track text messages in iMessage as well as other third-party messaging apps like WhatsApp, Snapchat, Instagram and others.
There are multiple ways Apple could solve this issue and allow parents and guardians to keep an eye on their child's iPhone. One way of doing this can be an online app offered inside the iCloud website. Parents with access to child's Apple ID can simply log into the iCloud.com website and access the Messages web app, where they can securely read and track text messages sent or received by their child. From there they can also look at attachments that are being exchanged through Messages and have the ability to block a certain contact right from the web application.
Apart from a web app, Apple could also offer a parental control app that can give easy access to parents who want to track text messages and monitor other types of content on their child's iOS device. A dedicated parental app will allow parents to track more than just text messages as they will also be able to remotely check browsing history for their children, apps they are using on their iPhone or iPad, call history and more.
Having a web app and a dedicated parental app on their iPhones will make it very convenient for parents to track text messages and other content. This is also great for parents who want to discreetly keep an eye on their children without imposing too much restrictions on them or getting access to their devices.
With Apple about to introduce iOS 13 at WWDC, we hope this feature makes its way in this year's biggest iOS release.
Disclosure: iOSHacker may receive a commission if you purchase products through our affiliate links. For more visit our privacy policy page.