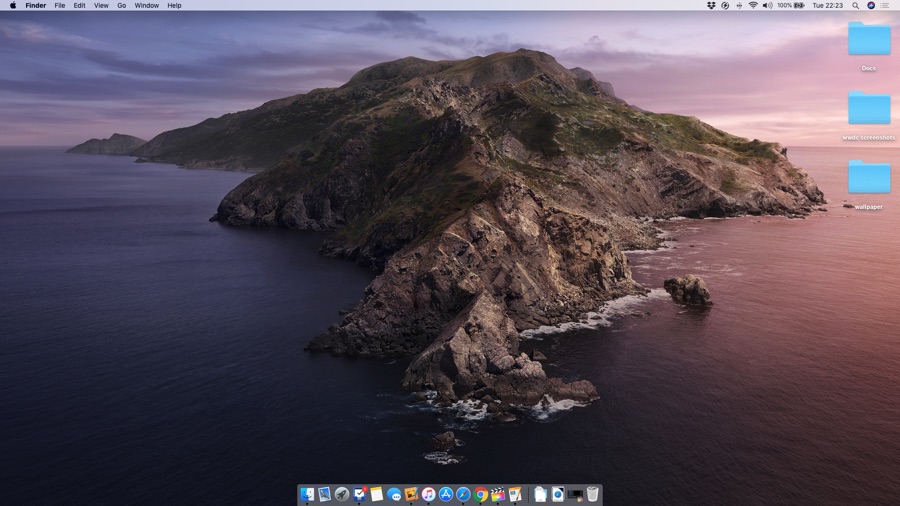 macOS 10.15 Catalina features a beautiful dynamic wallpaper that comes in both light and dark themes. While the wallpaper will be officially released in the fall along with macOS Catalina's final release, you can download this gorgeous wallpaper on your Mac right now and use it on your macOS 10.14 powered Mac. You have the option of downloading the macOS Catalina wallpaper in both still and dynamic forms.
The still wallpaper will remain the same no matter the time of the day, however the dynamic wallpaper will change its appearance based on your Mac's settings. So you will see the light version of the wallpaper when you have the light theme enabled on your Mac, but the wallpaper will turn dark and show you the night view as soon as you turn on the system dark mode.
You can download both still and dynamic macOS 10.15 Catalina wallpaper from here.
Get macOS 10.15 Catalina Dynamic Wallpaper On macOS 10.14 Mojave
To use the Dynamic Wallpaper on your Mac follow the steps below.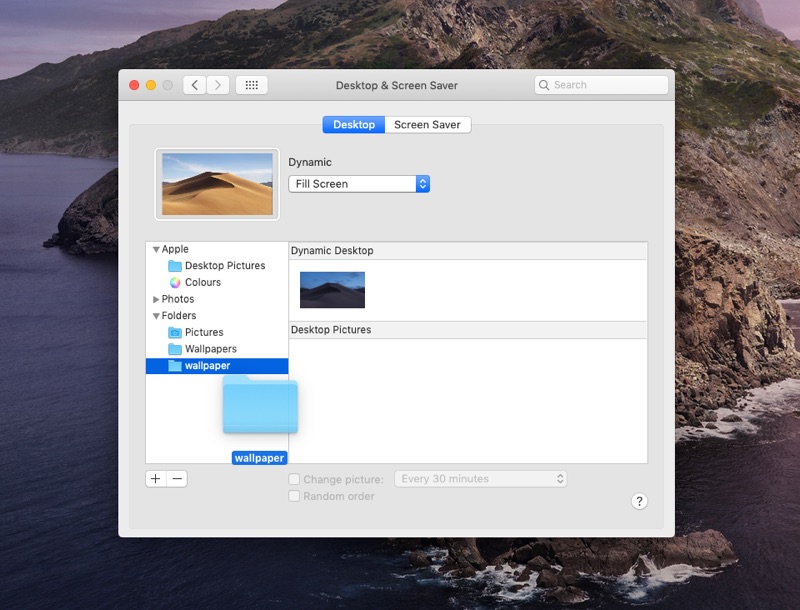 1. You have to download the Dynamic.heic file from this link.
2. Once the file has been downloaded create a new folder and put the Dynamic.HEIC file into it.
3. Now open System Preferences and click on Desktop & Screen Saver.
4. While you are on the Desktop tab drag and drop the folder you created on the sidepane (as shown in screenshot above).
This will add the Dynamic Catalina wallpaper to your Mac's desktop wallpaper section. Finally click on it to apply it.