In this detailed guide you will learn what to do when you are in a situation where you have to deal with iPad battery replacement. By the end of this guide you will have a clear idea what your next steps should be in solving the dead battery problem.
When speaking of a failing battery of iPad, there is one common question that most people ask and that is "should I buy a new iPad if its battery is failing?" and almost always my answer to them is of course, not!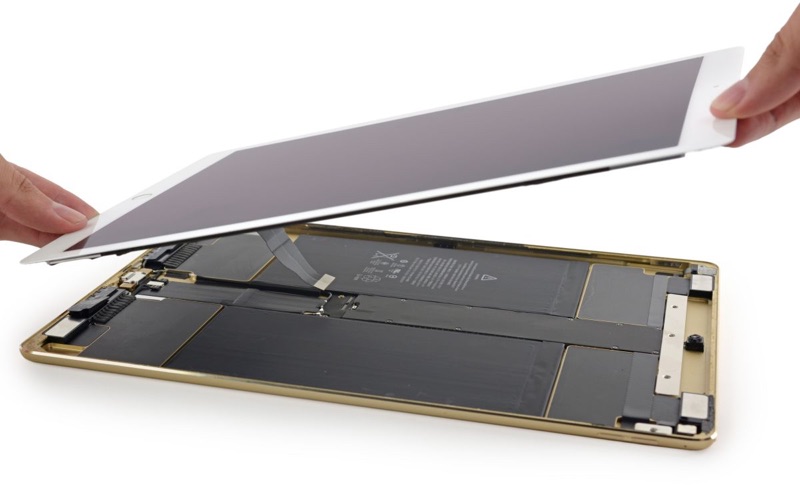 No matter which model of iPad you have, its battery is one of its most important components. We all know that when the iPad's battery fails as a result all of its other features also stop working. Thankfully battery failures on iPads are pretty rare. But eventually, it reduces power and performance and ultimately dies. When that happens you are left with the inevitable question of what to do next? The answer isn't simple because unlike most electronic devices of the past you cannot simply open a lid and replace an iPad's battery.
However this definitely does not mean you have to spend a huge sum of money on buying a new iPad, and that too when you can fix it in far less amount. 
iPad Battery Replacement

 
So if you want iPad battery replacement, here are four tried and tested ways that you can consider. These tips apply to all models of iPad so if you are looking for iPad Pro battery replacement, iPad Air battery replacement or iPad mini battery replacement, these tips should help…
Under Warranty iPads:
In case you bought AppleCare extended warranty or your iPad is still under warranty, you are lucky! The good news is Apple is going to replace the battery or your iPad with no cost at all. For that matter, you need to go to Apple's Support site and go to 'Start a service request' button and fill out the form. You can also consider scheduling an appointment at Apple Store and hand your iPad over to them. Make sure you have a backup of your data. The whole procedure should take 3 to 5 business days. 
Here one thing is to keep in mind. They can test your iPad to check if there is a problem that is not covered by a warranty. In this case, you will be charged. 
iPad Battery Replacement With Expired Warranty:
This is self-explanatory! In case your iPad has expired warranty, you can still replace the battery costing you $99 along with $6.95 for tax and shipping. Here again, you have to start a service request on the Apple support website as mentioned above or visit their store. 
Why this option is good? Because spending $99 is better than buying an expensive brand new iPad. Isn't it? But if your device is quite an old one with a dead battery, you might want to consider investing in a brand new device. 
Authorized Apple Repair Shops:
The third option that you may need to consider for iPad battery replacement is authorized shops that repair Apple screens and batteries. You can find these shops in malls with fewer charges for repairing the batteries. If you want to get your iPad battery fixed from one of these shops, make sure you find an authorized shop. Because they are experienced, skilled and trained. Taking your device to an inexperienced repairer means your device will face problems that even Apple cannot fix. 
Try The DIY Replacement Option:
If you are luckily skilled and tech-savvy, you can go for a DIY iPad battery replacement option. In order to fix it yourself, you will have to spend nearly $50 to $90 to buy the necessary tools and parts. But remember, attempting to replace the battery will void its warranty, despite being under warranty. And if you ruin your device, Apple will not fix it. So you have to be extremely careful with this risky option. 
Have you got your iPad battery replaced? Which option did you follow? Share with us in the comments below. For more useful posts for your Apple device, stay tuned to iOSHacker. 
Also read: Things To Do When Your iPad Won't Turn On
Disclosure: iOSHacker may receive a commission if you purchase products through our affiliate links. For more visit our privacy policy page.