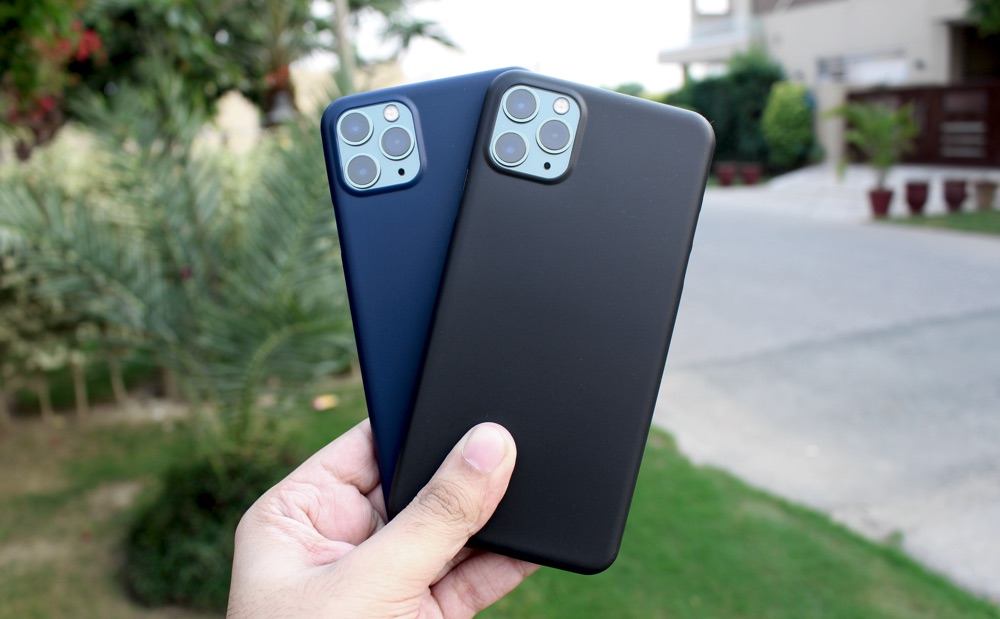 Gone are the days when you had to compromise beauty over the safety of your device. Today's protective cases not only keep your iPhone safe but they also add to its beauty. If you don't believe us, then check out the Totallee Thin Cases For iPhone 11 Pro for yourself. These sleek looking cases have been our favorite for past many years. Now we are excited to review them for the newly released iPhone 11 Pro and iPhone 11 Pro Max.
If you have ever used a Totallee Thin case on your iPhone, then the new Thin cases for iPhone 11 Pro will look familiar. They offer the same thin and lightweight design while being strong enough to keep your device protected from every day bumps and scratches. In fact the cases are so thin that you would not feel you have them on your iPhone. They don't add any extra bulk or weight to the iPhone.
Based on my personal past experience I can also say that these cases can also protect your iPhone from a minor drop on the concrete. I learned this the hard way when I dropped my iPhone while getting out of the car a few years ago. Despite the fall my iPhone didn't take any damage as most of the impact was absorbed by the case, which experienced some damage.
Since iPhone 11 Pro and iPhone 11 Pro Max have raised rear cameras, getting a case that features raised lip around the camera system is a must. Thankfully Totallee Thin cases has this feature for added protection.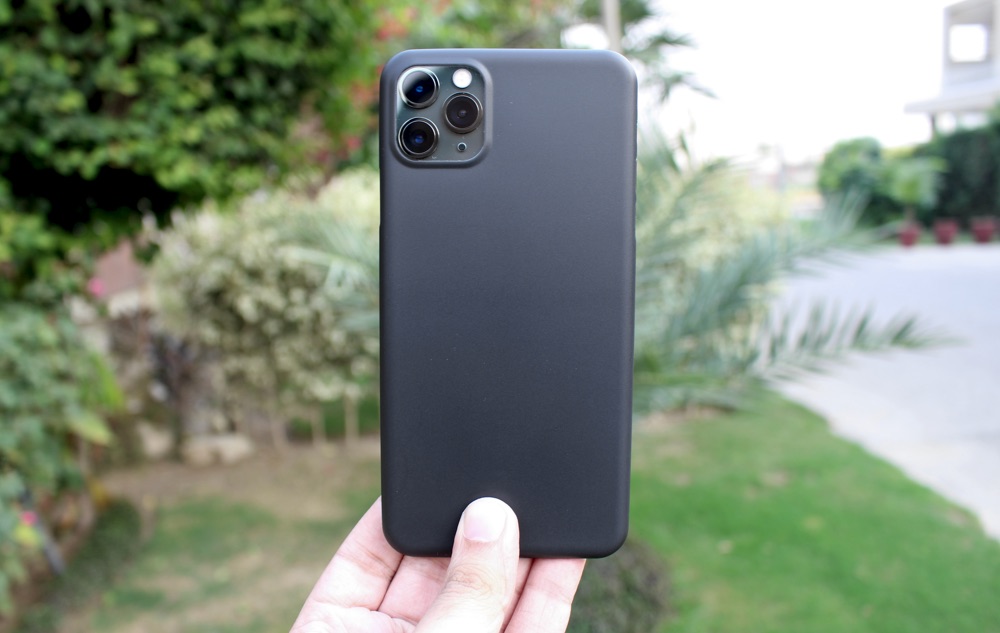 The cases have cut-outs for side button, volume button and mute switch giving you easy access to them. Since the buttons are exposed and not covered by the case, you will find no problem when pressing them. Similarly the lightning port at the bottom is accessing with a cut-out, and so are the speakers for uninterrupted sound.
The matte texture on the Totallee Thin cases make them easy to grip. Despite their grippy texture the cases also feel smooth to touch.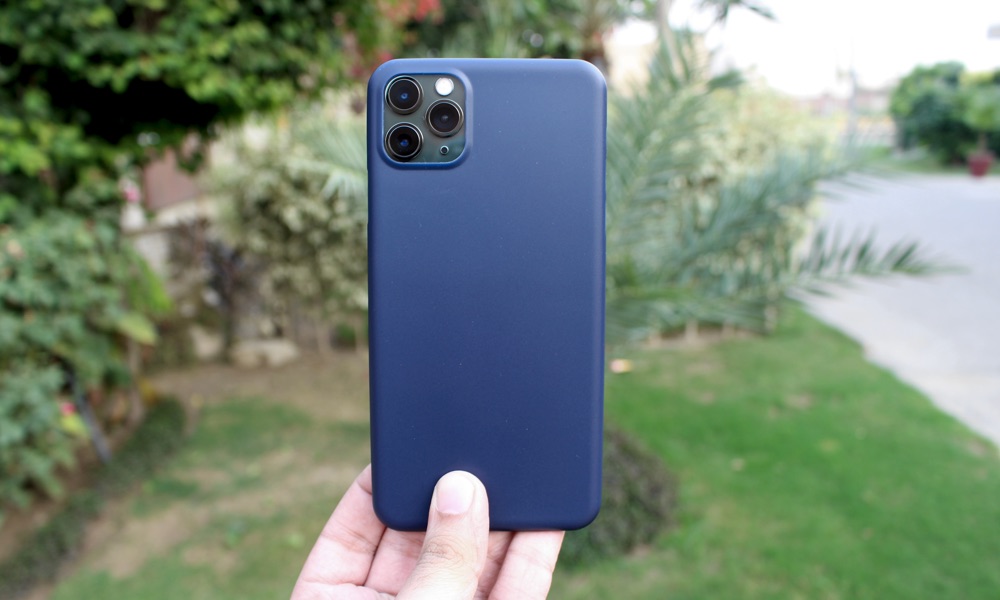 I am particularly a fan of the color selection that is available for the Thin iPhone 11 Pro Max cases. While you can get the usual solid black color (shown here in pictures) you also get the option to buy the case in frosted white, frosted black, Navy Blue (shown above), Red and Green.
Although these Totallee Cases can provide surprisingly decent protection to your device, that ultra thinness does come at a price. So don't expect these cases to always keep your device safe when dropped from a height on a hard surface.
Another minor drawback of these cases is that they don't have raised lip on the front for screen protection. So you will need to add a screen protector to your iPhone's screen to make sure it remains protected. However this is something that you should do anyway regardless if a case has raised frontal lips for screen protection.
The Totallee Thin Case for iPhone 11 Pro and iPhone 11 Pro Max is available for $29 at their official website. You can also get the same case in similar colors for the iPhone 11, which are also available at the same price.
---
Totallee Thin Transparent Clear Case For iPhone 11 Pro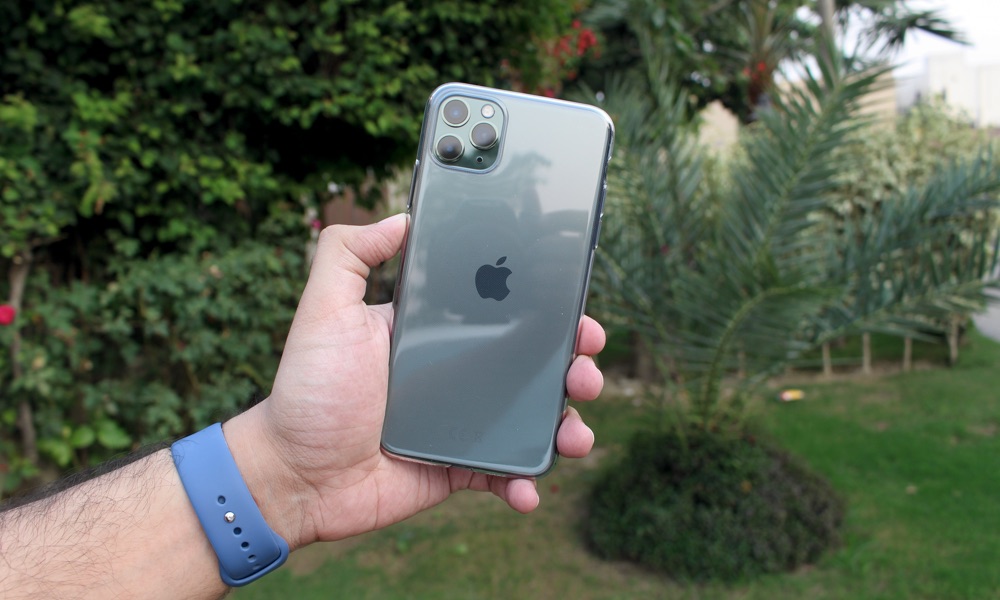 If using a Thin Case doesn't suit your lifestyle but you still want a sleek looking case, then you should also check out Totallee's Thin Transparent Clear Case for iPhone 11 Pro and iPhone 11 Pro Max. This case is comparatively more resistant to drops yet it is lightweight and flexible.
In addition to being transparent or clear, this Thin Transparent case from Totallee has some other features that make it different from the Thin cases mentioned above. For example, it covers the side and volume buttons for added protection and only offers cut-outs for the mute switch and lightning port. It is also thicker than the 'Thin' cases making it more resistant to drops. Finally being transparent means you will be able to showoff your brand new iPhone and its beautiful Midnight Color to those around you.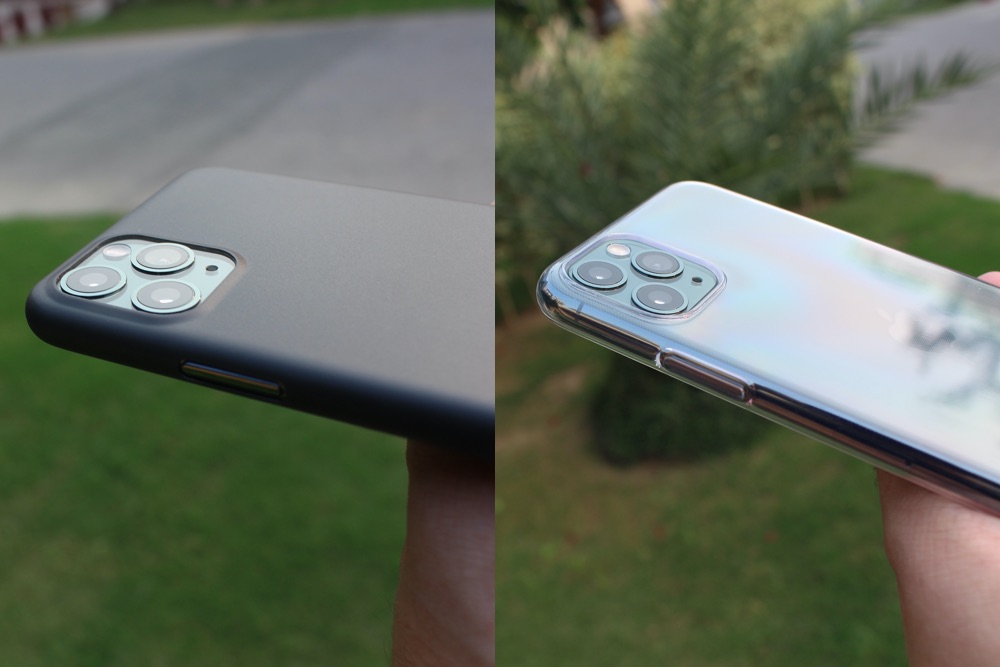 Just like its Thin matte finish siblings the Clear case from Totallee also has raised lip on the back, which offers the much needed protection for the raised rear camera lenses.
You can buy the Totallee Transparent Clear Case for $29.