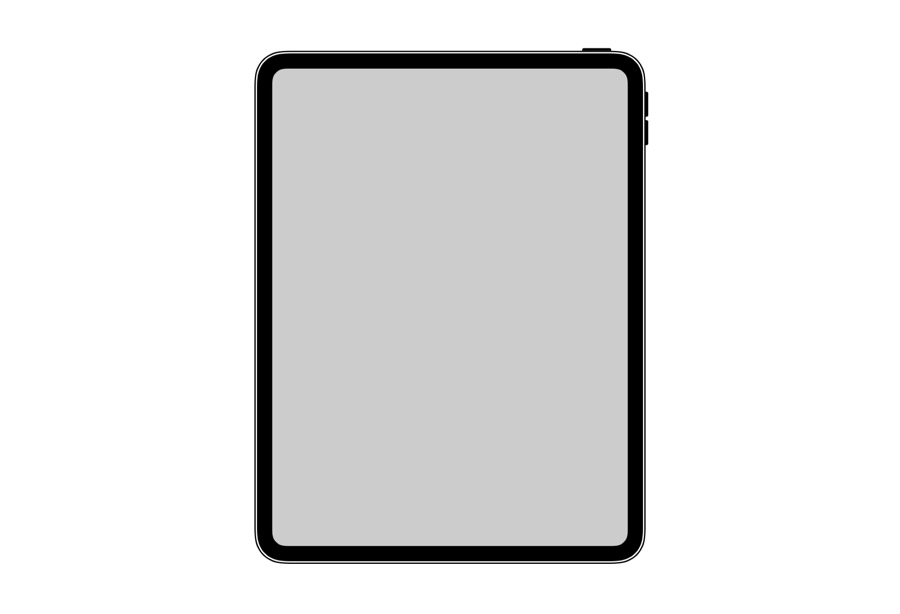 Apple is holding an important media event on October 30 in which the company is expected to announce brand new iPad Pros along with a number of other products. We have had several reports and leaks that indicate a major redesign for the upcoming iPad Pros, and today it looks like Apple itself has accidentally confirmed what the device is going to look like.
An icon discovered in iOS 12.1 beta 5 shows an iPad device with no home button, much smaller bezels and a design that will definitely require Face ID based unlocks. The fact that this new iPad Pro shape has been revealed in the iOS 12.1 beta all but confirms the design that has been rumored for the past few months.
According to 9to5Mac's Guilherme Rambo the iPad Pro icon image was found in iOS beta. The icon shows an iPad with rounded corners, no home button and thinner bezels that are thick enough to house Face ID sensors without requiring a display notch. Despite having significantly smaller bezels compared to older iPads, especially from top and bottom, the bezels on this device still appear to be quite large when compared to iPhone XS.
Despite the thick looking bezels in this leaked image, we cannot say for sure if the final device will also have bezels that look like this. Apple tends to make bezels larger on glyphs and UI icons so the device is more recognizable. We saw a similar thing with last year's iPhone X where leaked icons actually showed thicker bezels than the actual device.
Another interesting thing about this leaked image is that it shows the power/lock button on top. While this is normal when you compare it with older iPad models, those models also had the Home Button to invoke Siri. On this home button-less iPad Pro users will have to invoke Siri with some other method, like on iPHone XS they can access Siri by long pressing the power button. Accessing Siri by long pressing the power button that is on top of the device will not be as convenient as it is on iPhone.
Perhaps Apple is going to make 'Hey Siri' default on iPad Pros as opposed to giving users the ability to turn it off, and introduce a new gesture to access the personal assistant. We will know for sure when the tablet is announced October 30.