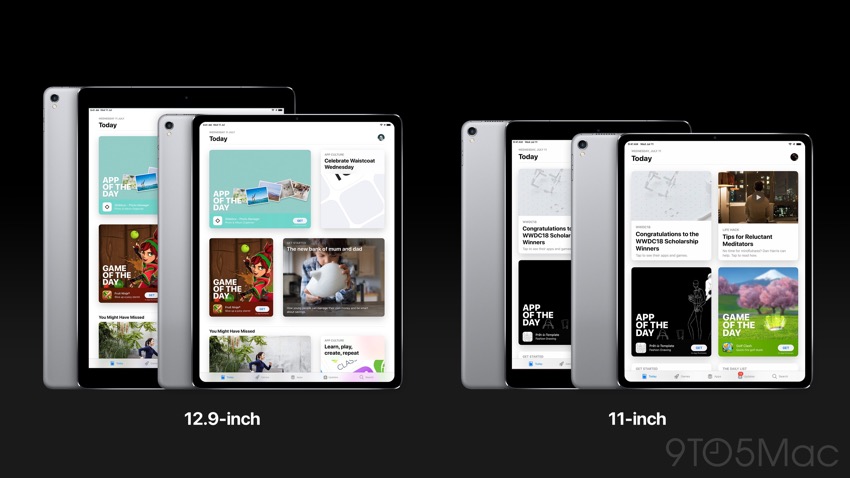 One of the Apple products that are due an upgrade this year includes both 12.9-inch and 10.5-inch iPad Pro models. Based on speculations and supply chain leaks, it is understood that Apple will release an iPad Pro that will sport an edge-to-edge display and Face ID sensor. It will also do away with the home button, bringing iPhone X like gestures to the tablet.
Now a new rumor has surfaced that claims that Apple will be removing the headphone jack from the tablet in a bid to push wireless audio accessories such as its own AirPods. Apple has already removed the headphone jack from iPhone ever since the release of iPhone 7, and now after two years of iPhone 7's release it is giving the same treatment to the iPad Pros.
Interestingly the report also notes that Apple will not be including a 3.5mm to lightning adapter, which allows users to connect any 3.5mm headphone jack based headphones with the lightning port of their smartphone. It will also be interesting to see if Apple does the same with the next generation iPhones.
The report from Japanese website Macotakara also reveals the alleged dimensions of the 2018 iPad Pro models. According to the site the smaller iPad Pro will have the dimensions of 247.5mm (H) x 178.7mm (W) x 6mm (T). Compared to this the current 10.5-inch iPad Pro has the dimensions of 250.6mm x 174.1mm x 6.1 mm.
The larger model which is going to replace the current 12.9-inch iPad Pro will have 280mm (H) x 215mm (W) x 6.4mm (T) dimensions compared to current model's 305.7 x 220.6 x 6.9 mm. As can be seen in size differences between older and allegedly upcoming models, the overall footprint of the new models will be noticeably smaller, making them more portable than ever before.
Another hardware change mentioned in the report, which Apple will be making to this year's Pro models is moving the Smart Connector from side of the device to its bottom. This is being done to make it easier for users to use Smart Keyboard etc while also be able to unlock their device using Face ID, which will only support portrait orientation. (via)