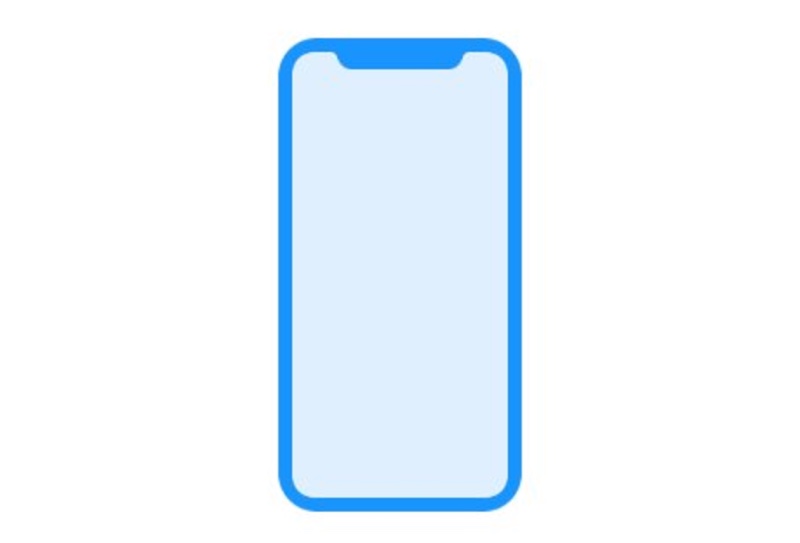 We have spent months speculating what Apple's next flagship iPhone will look like, and now it seems like we finally have an official leak that has confirmed what we already knew. As we recently told you Apple released a HomePod firmware, which revealed a couple of fun tidbits about the HomePod itself.
Little did anyone know that the firmware would also leak the design of upcoming iPhone 8. An image found hidden inside the HomePod firmware code appears to have confirmed the rumored iPhone 8 design. The image was found under the framework that handles the authentication for Apple Pay.
As you can see in the Apple made iPhone 8 render, the device has a near bezel less design along with the infamous notch for the front camera, earpiece and sensors. Furthermore the upcoming flagship is codenamed D22 in the code.
The bezel-less iPhone image can be extracted from Payment_glyph_phone-D22.caar in PassKitUIFoundation.framework with the code pictured pic.twitter.com/HAyDO0E931

— Steve Troughton-Smith (@stroughtonsmith) July 31, 2017
That's not all as according to Steve Troughton-Smith the firmware has also confirmed that the new device will support face unlock feature, the first Apple device ever to do so. The code includes an infra-red unlock in the BiometricKit, which handles Touch ID. The face unlock feature that is codenamed Pearl ID will be able to detect faces from up close and various angles.
Apple's face unlock feature is expected to provide a good level of security as it will be recognizing faces through 3D modeling technology as well as using various images of user's face.
With this leak it is almost certain that the device will look like how leaks have described it for months. The inclusion of face detection feature has also been known but this leak has converted into a fact. It would be interesting to see if anything changes when apple takes the stage in September.