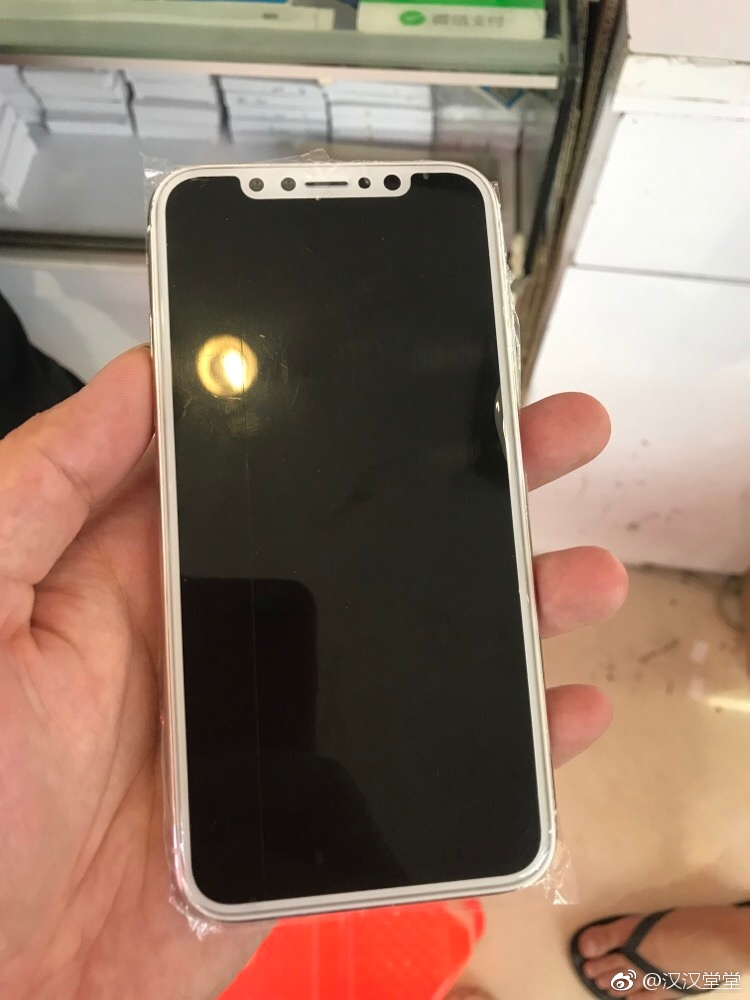 For years Apple has released iPhones in multiple colors, including a silver option most of the time. Silver iPhone has been popular among those who like the metallic look of its back and the white front panel. However it seems like this year's flagship iPhone, which is expected to feature an edge-to-edge display will not come in a silver color option, at least not in the same silver look as current iPhones.
A dummy of iPhone 8 featuring the rumored design has surfaced that features a silver back and a front that has an edge-to-edge display along with a top notch for camera, earpiece and sensors. Since the bezel-less device does not have white bezels to add balance to the front and back of the device, it doesn't seem as attractive as an iPhone 7 with silver back.
The back of the device is also shown in the dummy photos. The back of course does not look as bad. It is the front that should persuade Apple to drop the silver color option.
Interestingly the problem is only visible while the device's screen is turned off, as we saw in Martin Hajek's renders the silver color does not look as odd when the screen is turned on. So the question is would Apple ship a device that only looks good when it is turned on, and looks ugly when its screen is turned off?
Share your thoughts about these images in the comments section below.