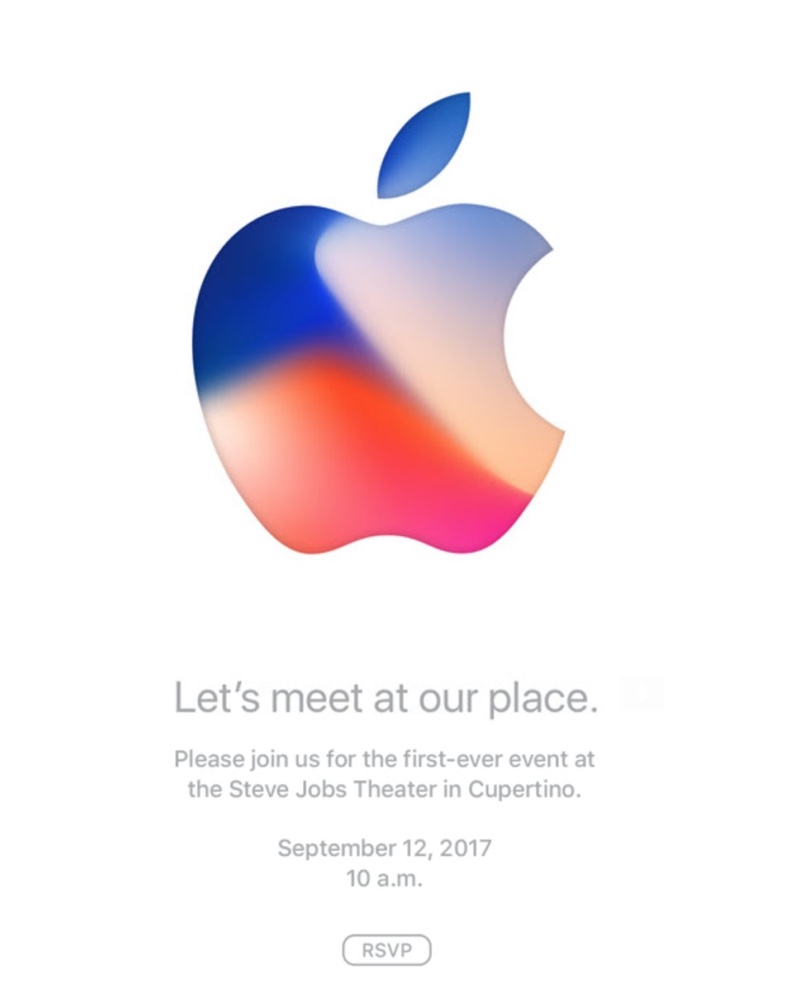 Apple has just officially announced the iPhone 8 event by sending invitations to the notable media outlets. The media event will take place at Apple's newly built Apple Park campus's Steve Jobs Theater on September 12.
The main highlight of the event is going to be iPhone 8 however Apple is expected to announce several other products at the event including iPhone 7s and iPhone 7s Plus. Software products that are currently in beta will also see release after the keynote event. This includes iOS 11, macOS High Sierra, watchOS 4 and tvOS 11.
A new Apple Watch Series 3 is also expected to get announced at the event featuring LTE functionality. Apple TV fifth generation with support for 4K content is also expected.
The event will kick-off at 10 AM Cupertino time. The company seems to be excited about the fact that the event is going to be hosted at its new campus and did not shy away from boosting about it at the event with the tagline "Lets meet at our place."
Apple is known to add cryptic messages in its press invites in the past, so if you see anything in this particular one do let us know in the comments section below.
(Image: @MKBHD)