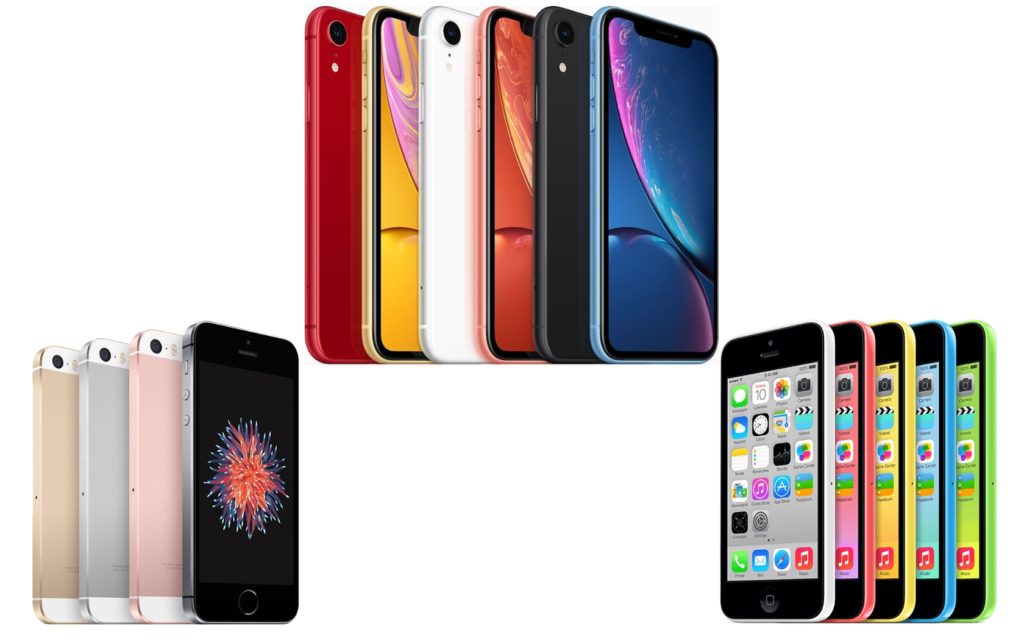 iPhones are often associated as being premium products that come with a premium price tag. However, Apple has at times tried to lower the price tag of the iPhone to appeal to more people, such as when it made the switch to plastic from aluminum with the iPhone 3G. Apple's big push for a budget phone came in 2013 with the iPhone 5C, which was released alongside the iPhone 5S. The iPhone 5C was pretty much identical to the iPhone 5 in terms of tech, but it came in five different colors, as well as coming in at a cheaper price point. The iPhone SE came out in early 2016. It featured many of the same specifications as the iPhone 6S, but in a design like the iPhone 5S. Not only did this appeal to people who wanted a smaller phone, but it was also a cheaper alternative to the iPhone 6S.
Today, Apple has announced the iPhone XR. It was released alongside the iPhone XS and the iPhone XS Max. The iPhone XS still starts at $999, but the iPhone XR starts at $749. This price point should be appealing to people who want a phone that has a like the iPhone X but without the price tag. The iPhone XR offers multiple color options like the iPhone XR, but it also features the same A12 Bionic chip that's found in the iPhone XS and iPhone XS Max. To see what a value the iPhone XR is compared to Apple's other budget phones, we put together a comparison chart comparing their tech specs. You can find it below: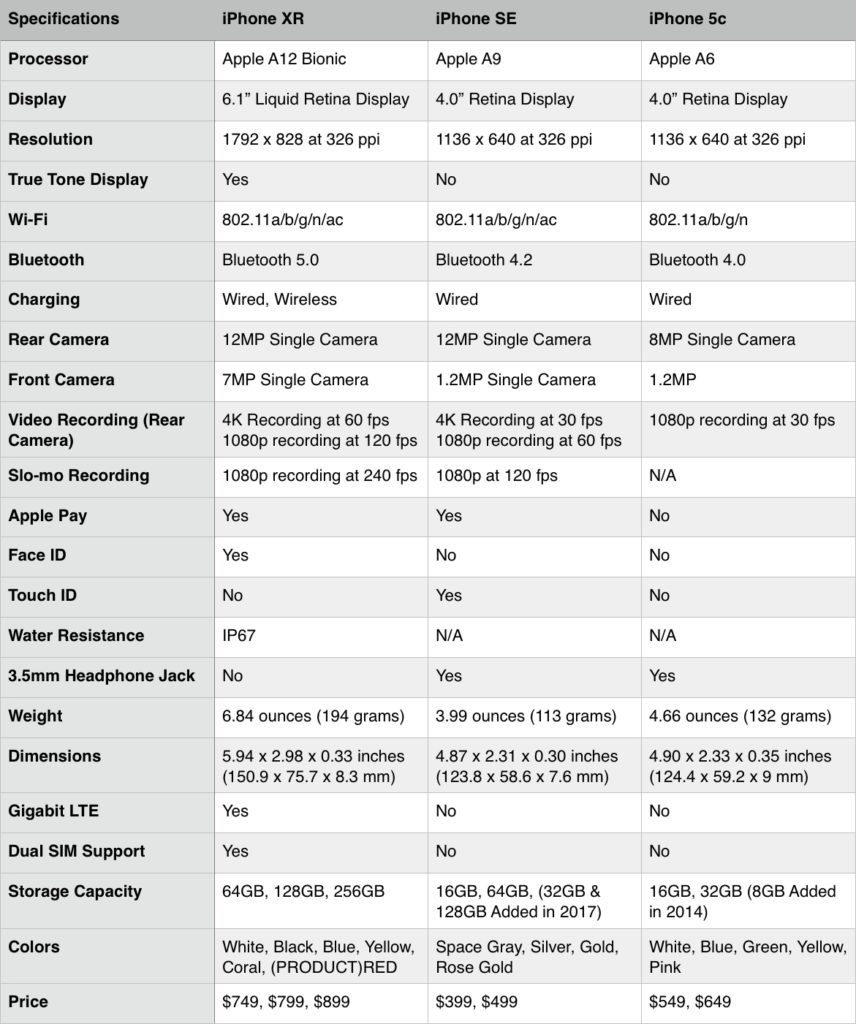 As you can see, the iPhone XR offers great specs at a fair price. Have you owned an iPhone 5C or iPhone SE before? Does the iPhone XR appeal to you? Let us know in the comments section down below!
Disclosure: iOSHacker may receive a commission if you purchase products through our affiliate links. For more visit our privacy policy page.