No matter how careful you are in using and carrying your iPhone 6 around it is always a good idea to buy a protective case. A case not only protects your device if you drop it but it also takes care of those annoying scratches that start appearing out of nowhere. Although iPhone 6 is still very new there are tons of great cases for the device that are already available in the market. To help you decide which one you should get we have created a list of best cases for iPhone 6 that you should buy right now.
1. Spigen Neo Hybrid Case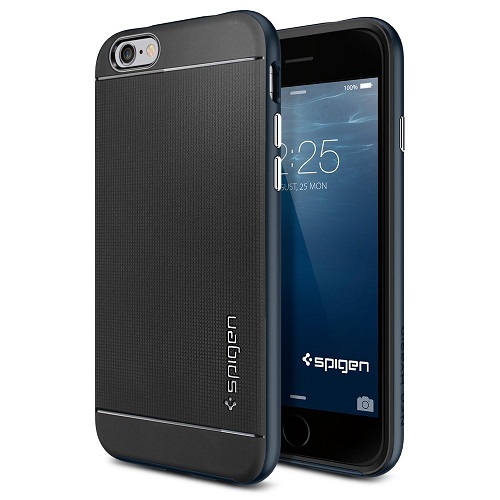 Spigen's Neo Hybrid case for the iPhone 6 protects your 4.7 inch device with its dual layer bumper that ensures that all parts of your device are covered. It has advanced shock absorption, polycarbonate and Matte TPU for scratch protection, 0.8mm lip for screen protection and more. The design of the case looks slick and goes well with the overall look of the new iPhone. Another feature of this case is that it is fully compatible with Beats headphones. It comes in multiple color options including Red, Gold, Yellow, Silver, White and more. You can get Spigen Neo Hybrid Case for $17.99 using the link below.
2. Spigen Thin Fit (Non-Slip, Perfect-Fit iPhone 6 Case)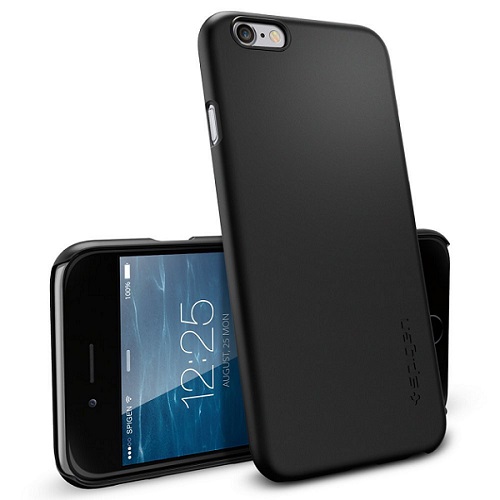 If you don't like the Neo Hybrid by Spigen then the Spigen Non-Slip Perfect-Fit iPhone 6 Case can be a good alternative. It is cheaper than the the case mentioned above and features a non-slip and clean design. It is made up of polycarbonate material that gives it strength to protect your device. The case perfectly fits the iPhone 6 and makes sure the original design of the device is fully highlighted. It gives easy access to headphone jack and for lightning port. You can get this Thin Fit Series case for iPhone 6 for $9.99.
3. Genuine Cygnett UrbanShield Case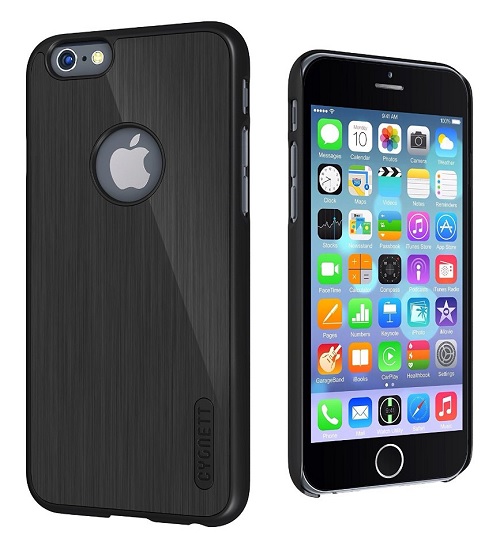 Next on our list of best cases for iPhone 6 is the Genuine Cygnett UrbanShield Case for iPhone 6, which has a nice premium look and a slim fitting design that makes it a good option when choosing a decent case for iPhone 6. It sports great looking aluminium finish and covers most parts of your device for maximum protection. You can get this case for $32.95. It comes in Black, Carbon and Silver finishes.
4. LUVVITT ARMOR SHELL iPhone 6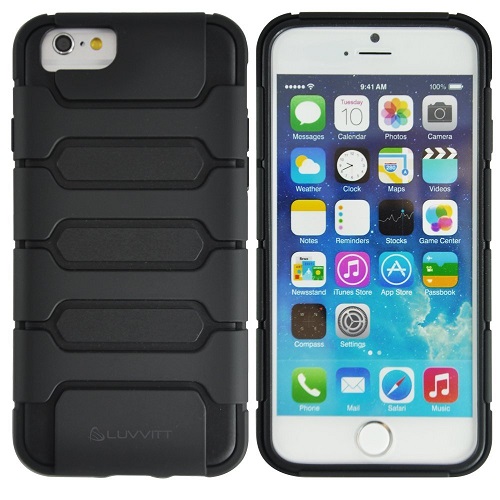 If you are in search of a super durable case that can give reliable protection to your precious iPhone 6 then try the LUVVITT Armor Shell for iPhone 6. It has a shock proof core in addition to the hard out shell. Not only you get great protection but this case also provides a nice grip so you can hold the device without any problems. Another notable feature of this case is that it has edges that have been kept higher on the edges so your screen doesn't hit the surface when device is placed upside down. You can get this Armor Shell case by LUVVITT for $12.95.
5. Incipio DualPro SHINE for iPhone 6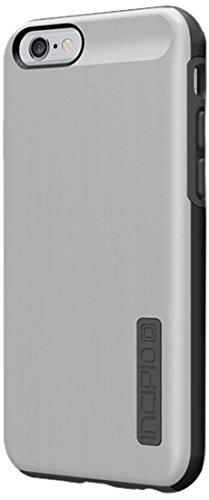 The Incipio DualPro Shine case for iPhone 6 has a total of two layers both of which play their role in protecting your smartphone. The case feels slim when you are holding the device in hand and is lightweight. The silver brushed aluminium design gives it a premium feel that matches well with your Apple device. It also has an inner dLAST TPE core that gives shock absorption capabilities so you device can be in maximum protection. Incipio DualPro Shine case for iPhone 6 is available in the market for $20.95.
6. Griffin Reveal Case for iPhone 6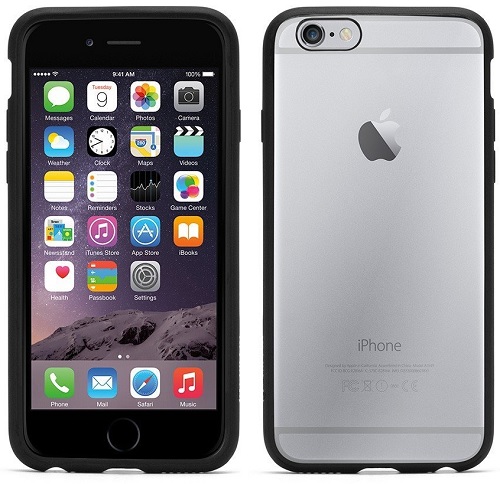 The Griffin Reveal Case is for those who want to protect their iPhone 6 with a case but also want others to see its unlimited beauty. It features a transparent back, which stills covers the rear of your device protecting it from scratches. The case features an ultra-thin design and is made up of polycarbonate shell. It provides a nice cushion to your iPhone. It is certainly a must have and one of the best cases for iPhone 6 available in the market right now. It comes in black, white and pink colors. You can get Griffin Reveal Case for iPhone 6 for $16.15.
7. Speck CandyShell Case for the iPhone 6

Speck CandyShell Case is one of the best cases for iPhone 6 available right now, which also brings two layer protection for your device. It protects your device from deadly drops, scratches and anything that you don't want to happen to your device. It sports hard shell externior and soft interior for maximum protection of your iPhone 6. It is available in a variety of colors including Black, White, Purple, Grey and Red. You can get it for $34.95 using the link below.
8. Griffin Black/Blue Survivor All-Terrain Case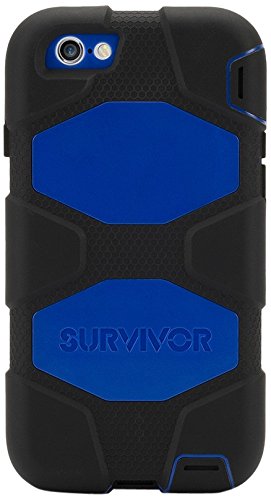 If you are someone who lives on the edge and needs hardcore protection for his or her iPhone 6 then Griffin's Survivor All-Terrain case is the one for you. This protective case is capable of protecting your device from 2 meter fall on a concrete floor. It also saves your smartphone from rain, dust and sand. While the case is hard and tough on the outside it is soft on the inside that makes it capable of taking care of impacts. Griffin Survivor All-Terrain case for iPhone 6 is available in the market for $39.99 and comes in Black, Blue, Citron, Pink and Lime colors.
9. Obliq Xtreme Pro iPhone 6 Case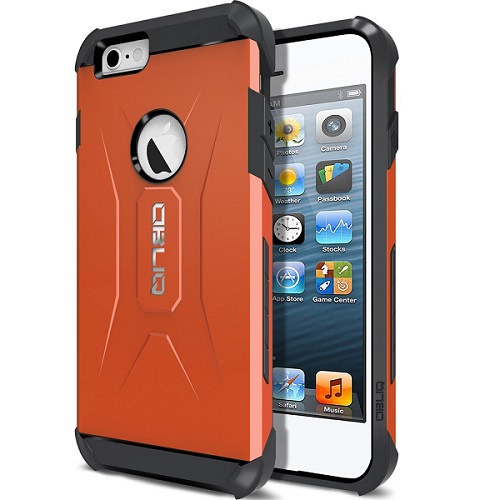 The Obliq Xtreme Pro case for iPhone 6 has a hard shell and soft core, providing required protection to your device. Its different style surely makes it unique but that doesn't mean it is sacrificing on durability. It features a dual layer that is great for drop and scratch protection. This case comes in many color options including Gold, Orange, Blue, Black, Gun Metal, Red and more. You can buy this case at a price of $12.99.
10. Verus Wallet Case with Kickstand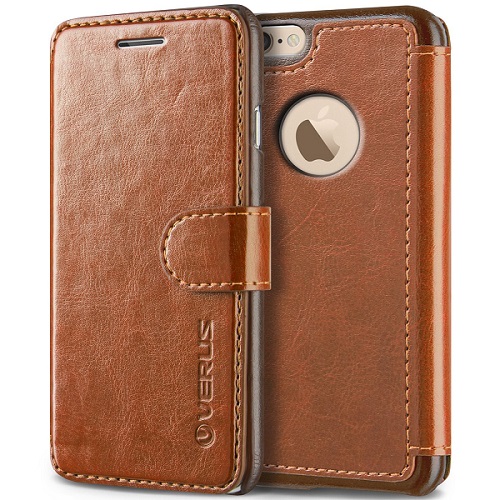 The Verus Wallet Case for iPhone 6 is not your typical protective case as it features a kickstand and pockets where you can keep your money, credit cards and other useful cards. It features a stylish leather design and has a magnetic closure. You can buy this case for $17.99 at the link below.