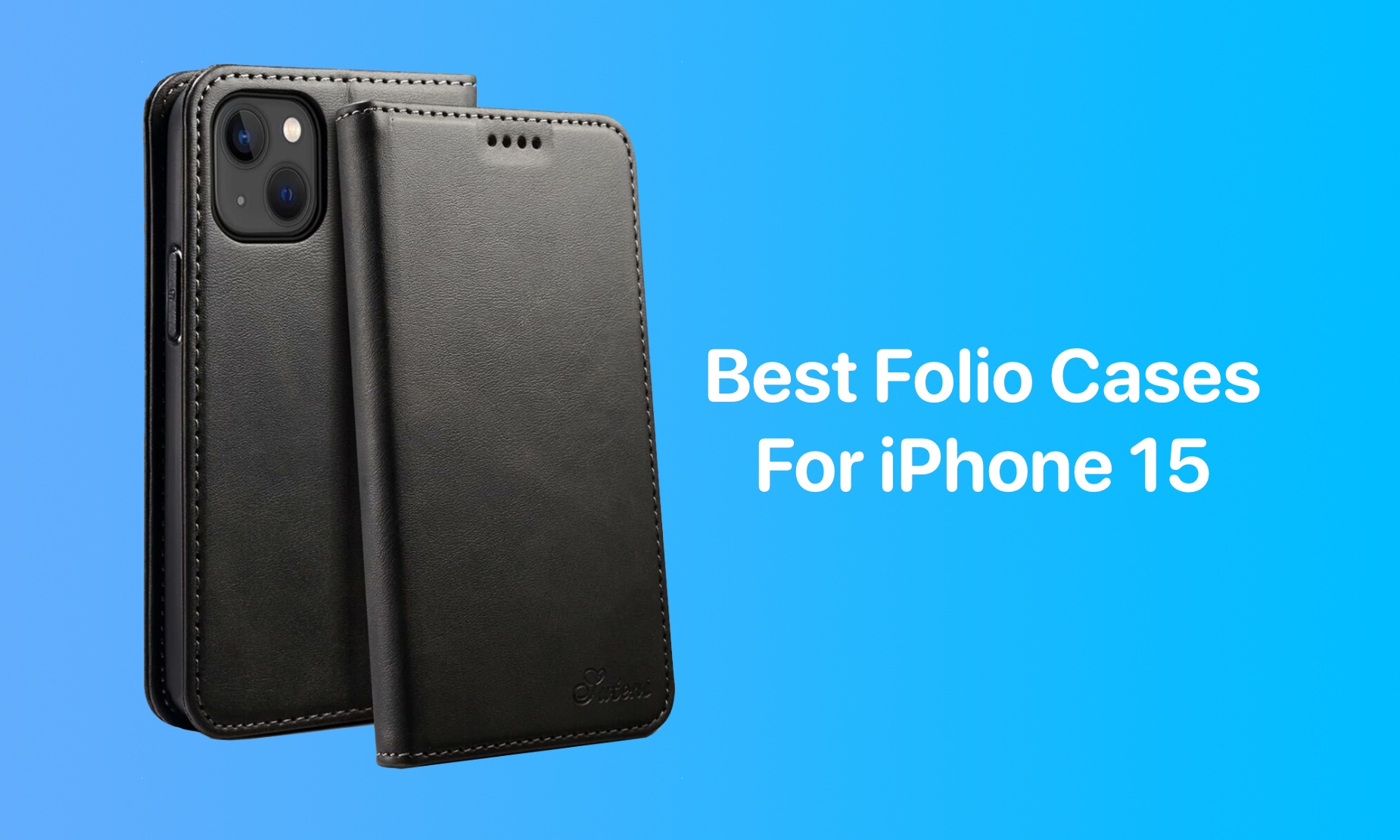 Are you ready to take your iPhone 15 to the next level of functionality and style? Do you find yourself constantly juggling between your phone, wallet, and the need for a convenient stand? Look no further because, in the ever-evolving world of smartphone accessories, we've got you covered.
Say goodbye to the days of carrying separate items and say hello to the future of convenience with the best folio cases for iPhone 15, complete with a wallet and a built-in stand.
In this article, we're about to embark on a journey to discover the most innovative, practical, and stylish solutions for your brand-new iPhone 15. Whether you're a tech-savvy trendsetter or just looking to simplify your everyday life, these iPhone 15 folio cases with kickstands are about to revolutionize your smartphone experience.
Best iPhone 15 Folio Cases
Here are the best folio cases with wallet and kickstand that you can buy for your iPhone 15 for 2024.
1. TORRO Leather Case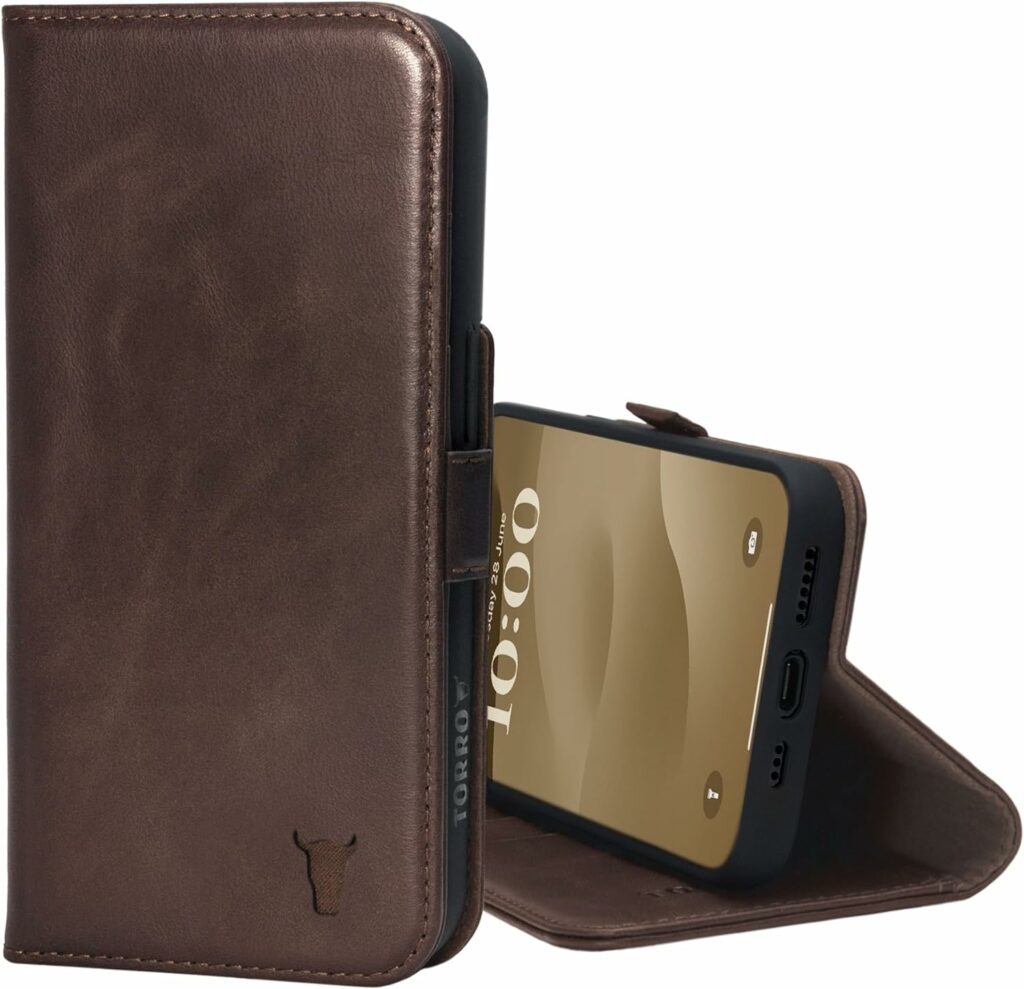 The TORRO Leather Case for your iPhone 15 is a perfect blend of style and protection. Crafted exclusively for the iPhone 15, this iPhone 15 folio case for 2024 offers a precision fit, ensuring easy access to your screen, camera, buttons, and charging port.
This leather is treated minimally, preserving its natural properties and giving it a luxurious appearance. What's more, the TORRO iPhone 15 case is more than just a pretty face. It's equipped with GEO-AS-3 technology, featuring an internal structure with a specially designed TPE layer for maximum protection. Geometric air pockets and elastomer reinforce all the impact points, ensuring excellent shock absorption.
The TORRO iPhone 15 case isn't just about protection; it's also incredibly functional. It boasts an integrated stand function for horizontal screen viewing, making it perfect for watching videos or making video calls.
Buy TORRO Leather Case for $37.99 here.
2. OCASE iPhone 15 Wallet Case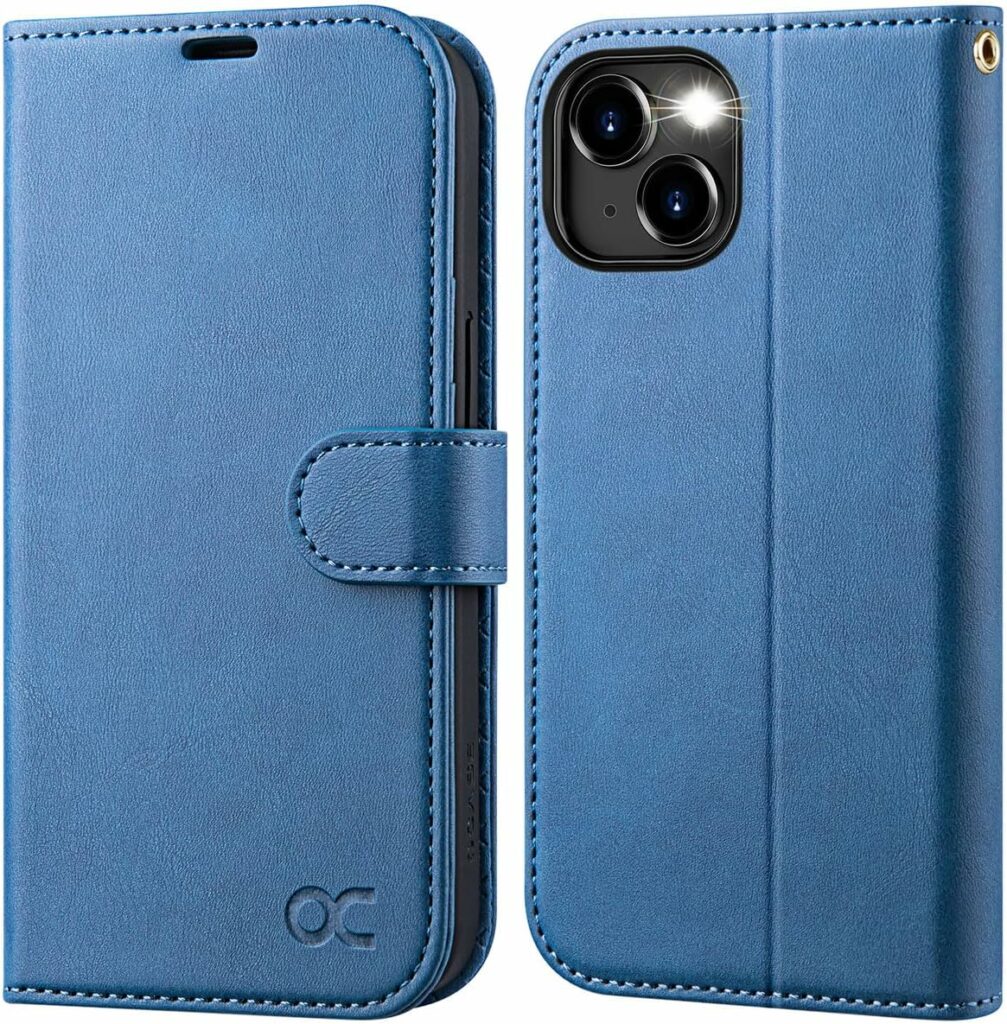 The OCASE iPhone 15 Wallet Case is your all-in-one solution for style and functionality! Let's break down what makes this case a must-have.
First, it's not just a case; it's also your wallet on the go. With 3 card slots and a dedicated compartment for banknotes, you can leave your bulky wallet at home. The magnetic closure ensures everything stays securely in place.
This RFID-blocking folio case for iPhone 15 is also a versatile stand. Flip it open, and you've got the perfect setup for reading, watching videos, or enjoying FaceTime calls. Find the ideal angle for your visual comfort, and you're all set. The RFID shielding technology safeguards your card information from potential data theft by RFID scanners while you're traveling or shopping.
Crafted from premium PU soft, durable leather, this case not only looks great but feels luxurious to the touch. The TPU inner case prevents scratches and fingerprints, ensuring your phone stays pristine. And with the raised edges and extra cushioning, it's designed to handle shocks and drops.
Buy OCASE iPhone 15 Wallet Case for $20.99 here.
3. Butaiga Wallet Case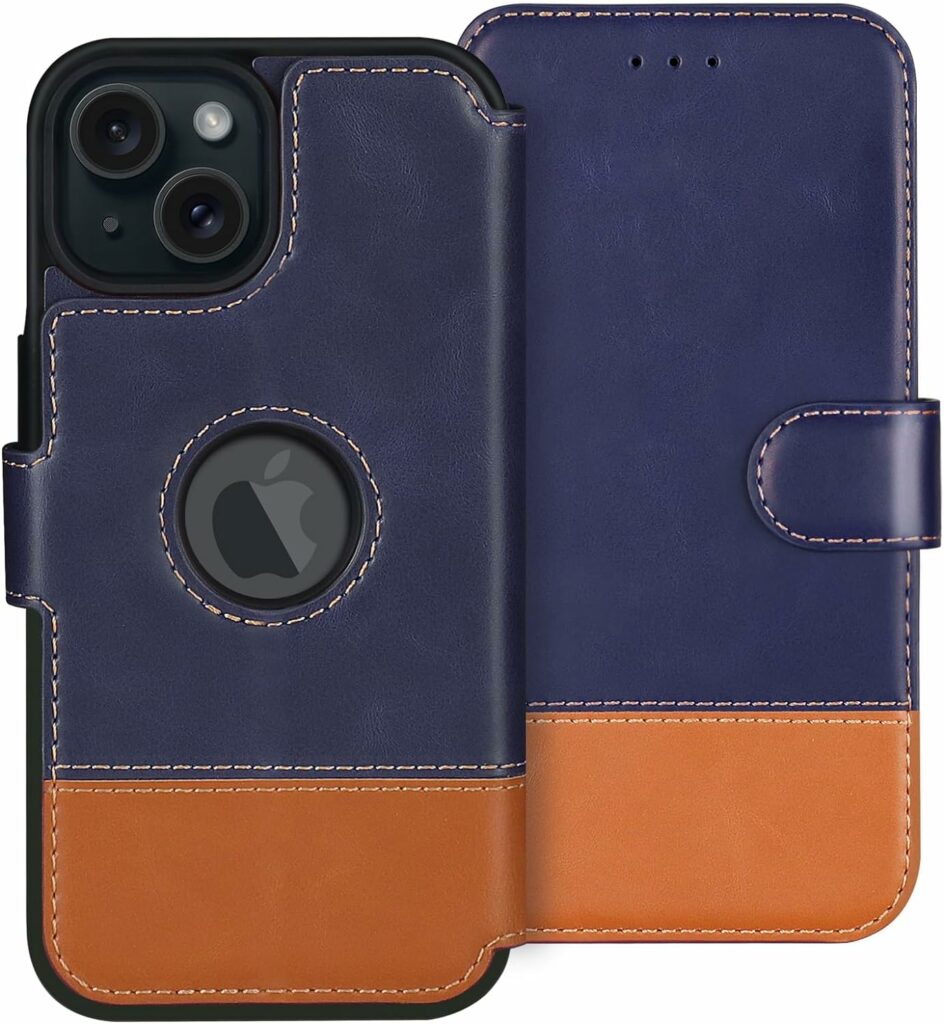 Crafted from specially tanned and finished leather, the Butaiga Wallet Case for the iPhone 15 not only exudes elegance but also offers impressive resistance to fingerprints, water, and dust, ensuring a comfortable grip for your daily use. The unique visible design of the brand's logo adds a touch of sophistication to your phone, making it stand out from the crowd. Plus, it supports wireless charging, although it's not MagSafe compatible.
This one of the best iPhone 15 Folio cases is designed to be practical, featuring two card slots and a cash pocket so you can leave your wallet behind. The secure magnetic closure flap keeps your valuables safe and sound. Made from premium crazy horse leather, it's not only soft to the touch but also provides a comfortable grip, making it an excellent gift for your family and friends.
The Nano-Oleophobic and hydrophobic coating on the leather resists smudges and scratches, while the matte-coated edge ensures a sleek feel without the stickiness you might get with other cases.
Buy Butaiga Wallet Case for $20.99 here.
4. ZZXX iPhone 15 Wallet Case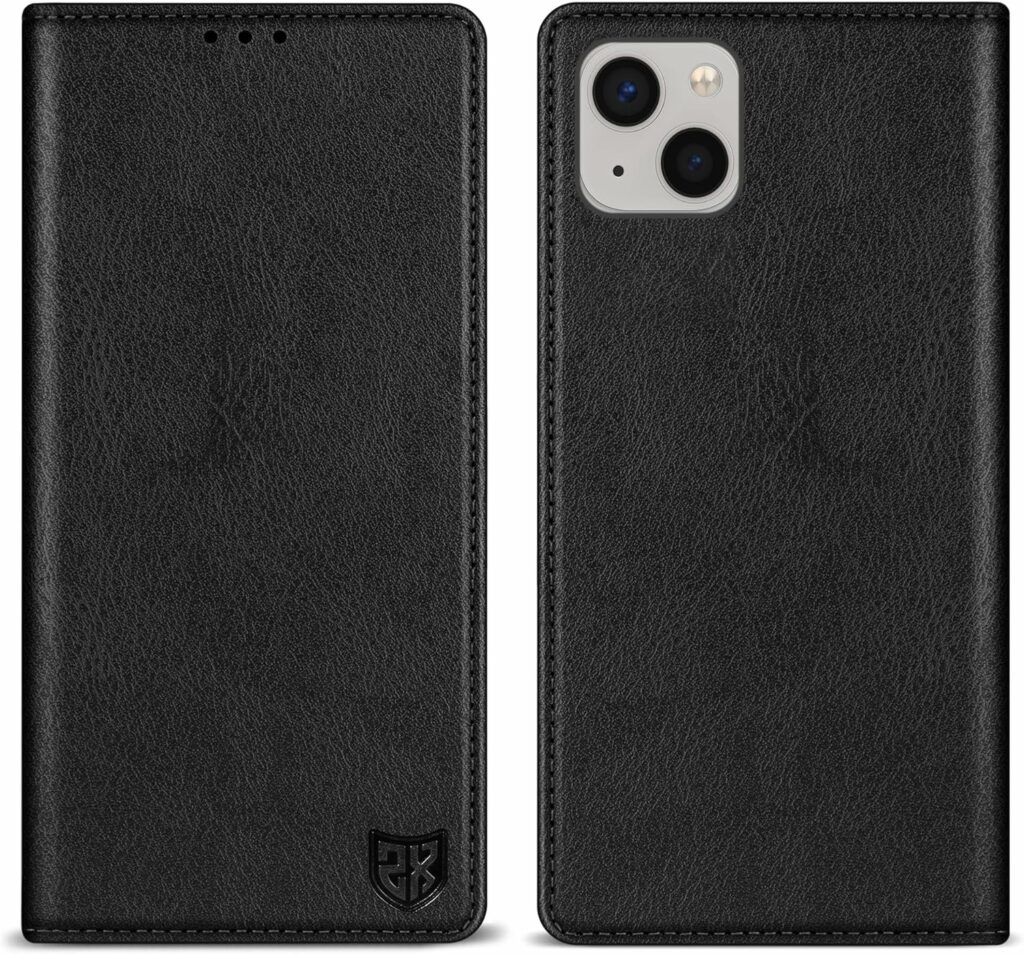 The ZZXX iPhone 15 Wallet Case is your all-in-one solution for your smartphone's protection and convenience. With precise cutouts for cameras speakers, and a built-in magnetic seal, you can be sure your phone and essential cards and cash are safe and sound.
This iPhone 15 folio case with wallet comes with 3 card slots and 1 cash compartment, and it's equipped with RFID-blocking technology, so your cards stay protected. Plus, there's a nifty kickstand for hands-free video watching, reading, or browsing.
The case combines the best of both worlds with a TPU inner shell for durability and a soft PU leather outer cover that not only looks beautiful but also adds a shockproof layer to your phone. The handcrafted leather and reinforced stitching ensure that your case not only provides top-notch protection but also looks sleek and fashionable.
Buy ZZXX iPhone 15 Wallet Case for $14.99 here.
5. DJBEAR Wallet case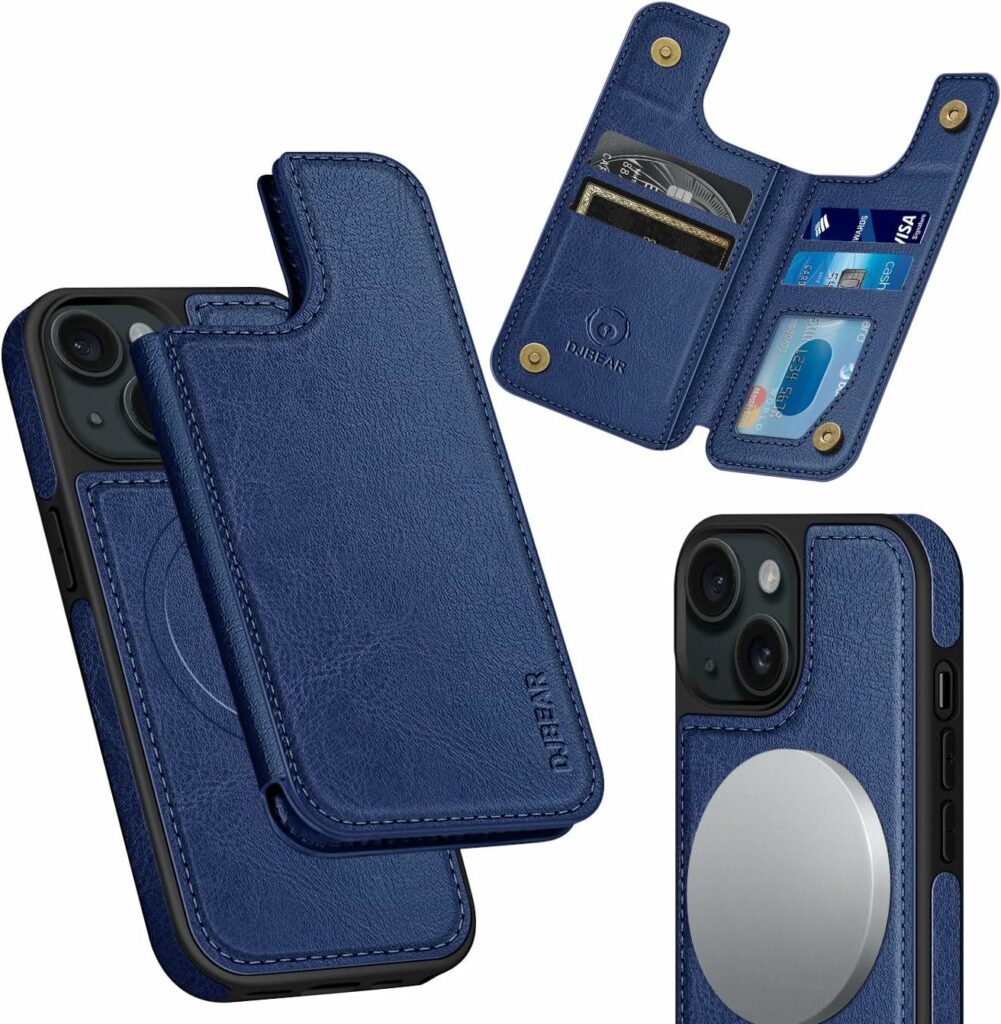 The DJBEAR Wallet Case is like having two cases in one! This clever design lets you detach the wallet part when you want to go light and easy and reattach it when you need all your essentials. Plus, the magnetic connection between them is strong, so you won't lose anything in the process.
Worried about your card information getting swiped? Fear not, because this case comes with RFID shielding technology. It's like a protective forcefield for your card data, so you can carry your credit, debit, and ID cards with peace of mind.
The case is made from shockproof TPU and high-quality leather, so it feels great in your hand without any annoying odors or skin irritation. The double magnetic buckles on the wallet clip keep your essentials securely in place.
Buy the DJBEAR Wallet case for $24.99 here.
6. Taneny Luxury PU Leather Wallet Case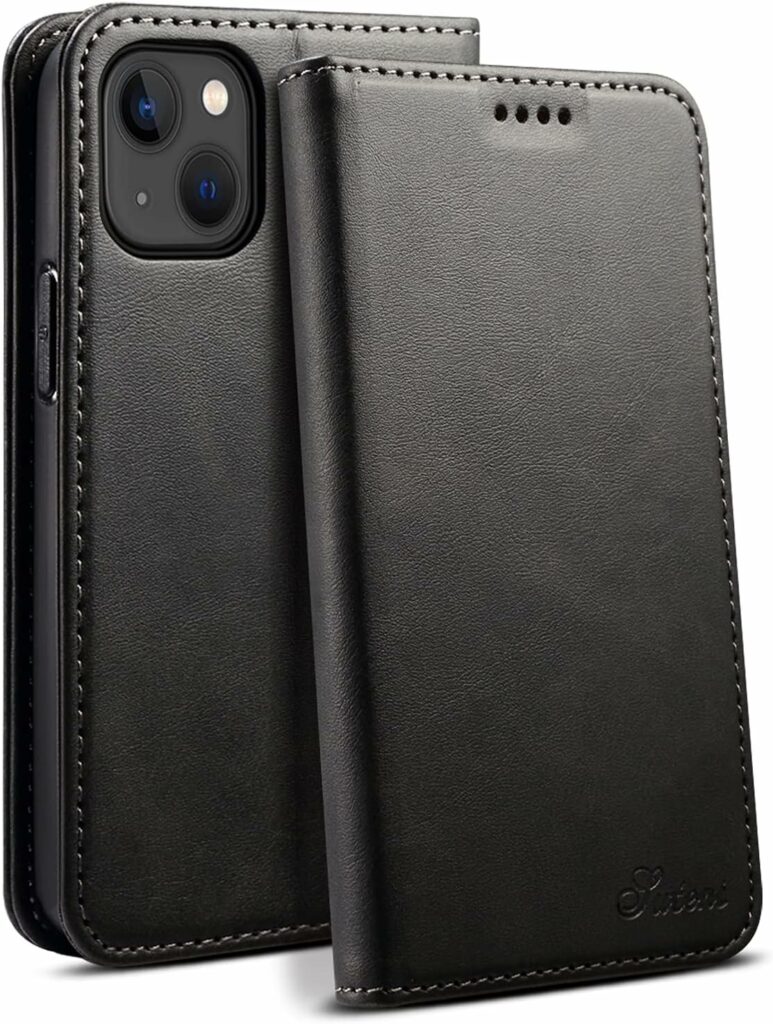 Not just a pretty face, The Taneny Luxury PU Leather Wallet Case is designed with your security in mind. It features RFID-protected lining shielding technology, providing a high-tech barrier to protect your card information from potential identity theft. Your digital information is safe, thanks to its ability to block RFID signals.
This wallet case is also incredibly practical. With three card slots and a visible photo frame, it lets you carry your essentials with ease. The wallet compartment, sealed with a magnetic closure, ensures that your phone, cash, and cards are neatly and securely kept in one place.
And when it comes to using your phone, this case doesn't hold you back. You have easy access to all your phone's functions, including the camera, charging port, speakers, headphone jack, and lock button, all without having to remove the case. Plus, the adjustable stand function offers multiple viewing angles, making movie-watching, video-chatting, and face-to-face conversations a breeze.
Buy Taneny Luxury PU Leather Wallet Case for $13.99 here.
To Conclude
As we wrap up our exploration of the best folio cases for iPhone 15 with wallet and stand, you might be wondering, "Which one is the perfect match for me?" Indeed, the world of phone accessories is vast, and there's no one-size-fits-all answer to that question. It ultimately depends on your unique style, needs, and how you use your iPhone. Whether you're drawn to the sleek and minimalist, the rugged and outdoorsy, or the elegant and sophisticated, there's a leather folio case iPhone 15 out there that suits you.
So, in the grand symphony of iPhone protection and convenience, go ahead, take your pick, and let your phone be an extension of your personality.
Disclosure: iOSHacker may receive a commission if you purchase products through our affiliate links. For more visit our privacy policy page.