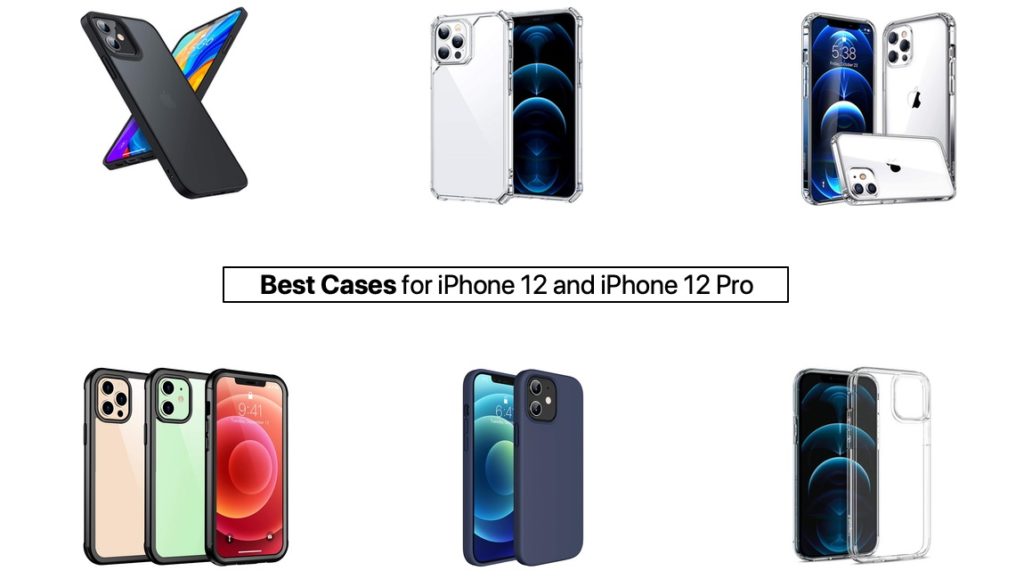 Are you looking for the best iPhone 12 or iPhone 12 Pro case that you can use throughout 2021? If yes, then you have come to the right place.
In this list we have shortlisted some of the best iPhone 12 and iPhone 12 Pro cases that will fit these 6.1-inch devices perfectly and snuggly. Since iPhone 12 and iPhone 12 Pro devices have exactly the same dimensions these cases can be used with both devices without any troubles.
Read on to find out which of these best iPhone 12 cases for 2021 is most suitable for your device. Users looking for best iPhone 12 Pro cases will also find great options in this list from well known brands like Spigen, Temdan, Miracase, TORRAS, ESR and Mkeke.
Best iPhone 12 and iPhone 12 Pro Cases for 2021
Here are some of the best iPhone 12 cases you can buy in 2021. These are also the best iPhone 12 Pro cases as they fit both of these iPhone models.
Spigen Ultra Hybrid Clear Case For iPhone 12 and iPhone 12 Pro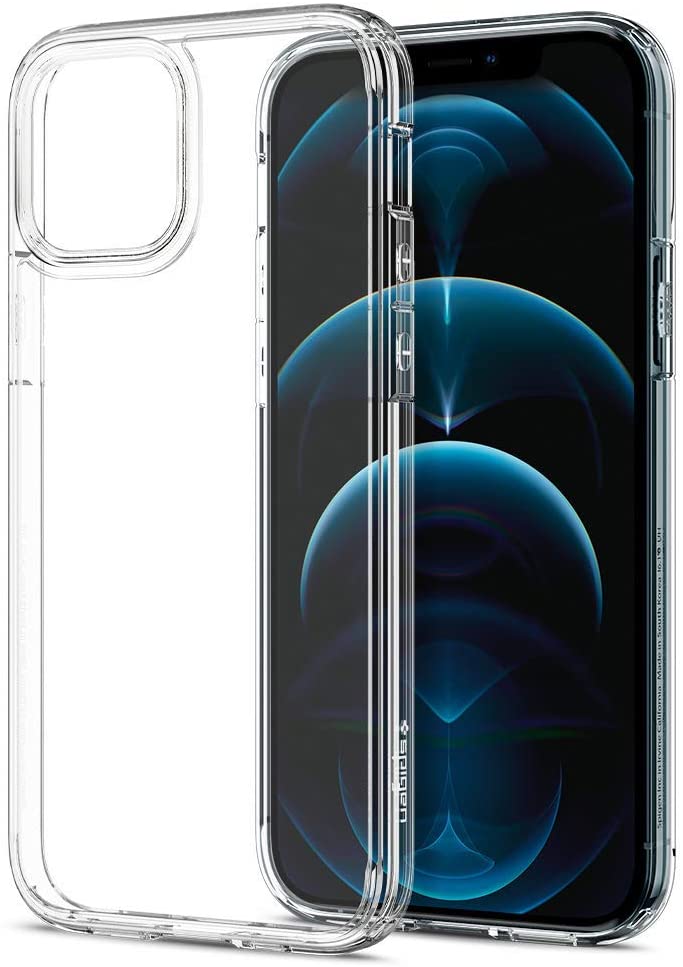 Spigen's Ultra Hybrid iPhone 12 and iPhone 12 Pro case is exclusively designed to showcase the sleek design of your phone without compromising on its safety. Its transparent body is crystal clear with the raised sides and camera edges to ensure the body gets maximum protection.
With this, you get the option to choose from colored edges or transparent ones. Its professional-looking appearance is perfect for office use and formal occasions! 
You can buy this Spigen Ultra Hybrid clear case for iPhone 12 and iPhone 12 Pro for $11.99. If you don't want the clear look of this case, then you can also get it in multiple color options including Matte Black, Navy Blue, Red and more.
Temdan Thin iPhone 12 Case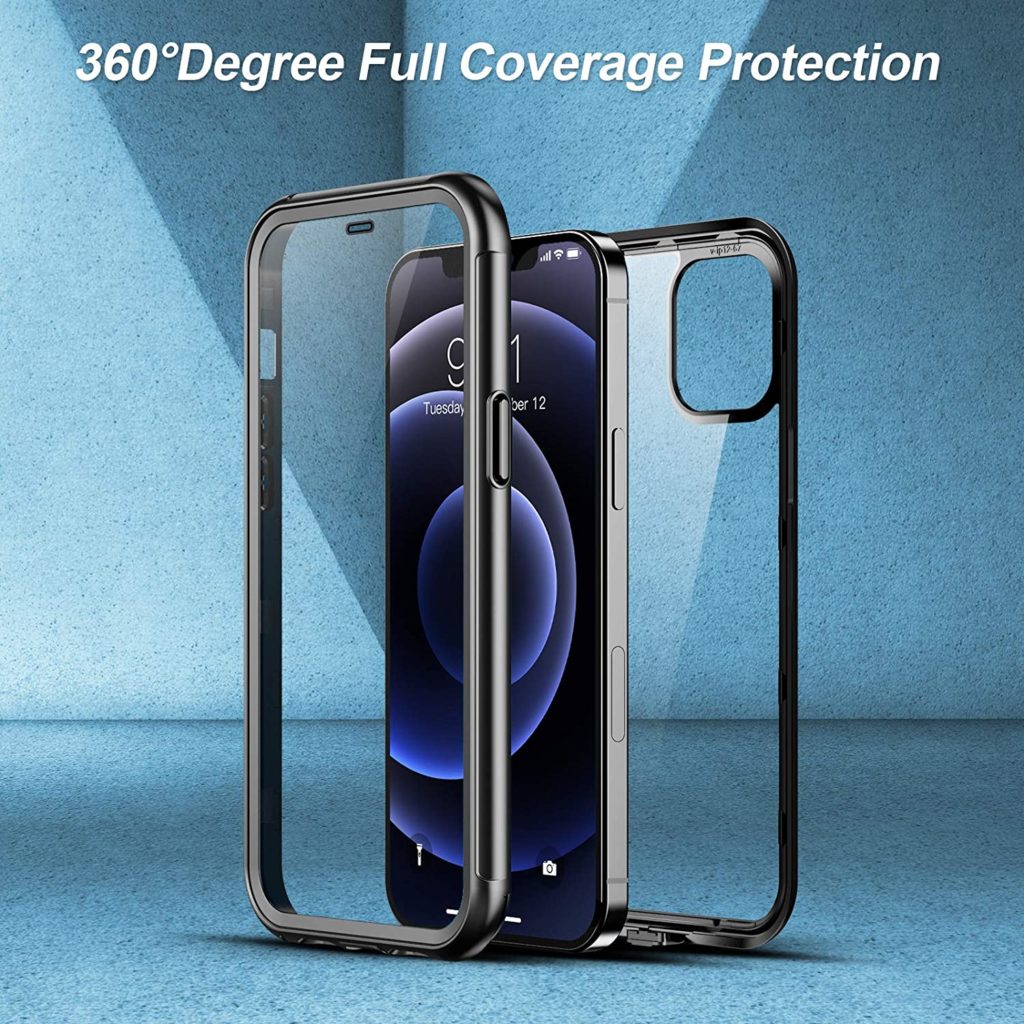 If you are more into sturdy iPhone cases with thick black edges, then Temdan is your best bet! Although thick on its edges, it has precise button cutouts to ensure you can access and press buttons without any effort.
Made up of shock-resistant and flexible material comes with a built-in screen protector. Now you can use your iPhone 12 and iPhone 12 Pro with no worries of damaging or scratching them. The raised lips protection prevents the screen and rear camera from scratches and cracks. 
Its transparent back retains the beauty of your new iPhone 12 or 12 Pro with a smooth and comfortable grip that makes you keep holding your iPhone for longer!
You can buy this Temdan iPhone 12 and iPhone 12 Pro case with 360 degree protection for $15.99. It comes in various color options including Blue, Purple, Black and more.
Mircase iPhone 12 Case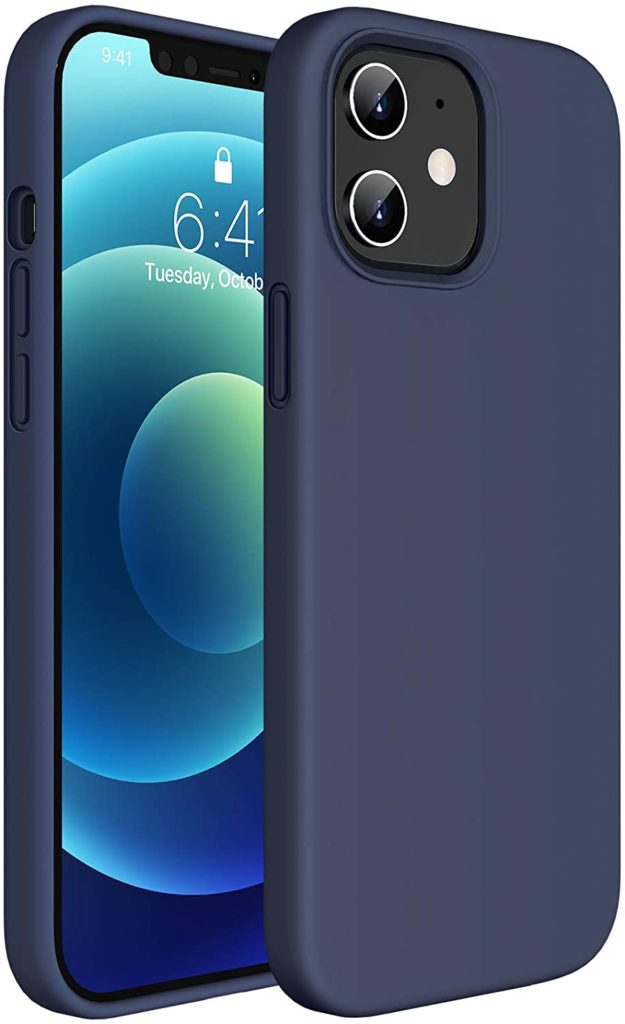 This wireless charging enabled liquid silicone case is compatible with both iPhone 12 and iPhone 12 Pro. Want some upgraded thickness for your iPhone case? This case is fulfilling all your wishes!
With its 2.3mm thickness this case is anti-fingerprint, scratch-resistant, and drop protection. Moreover, 1mm outer edges protect your camera and screen. Out of six colors, you can choose the best suited to your style and mood! 
You can buy this Mircase case for iPhone 12 and iPhone 12 Pro starting from $10.19. It also comes in different color options including Purple, Red, Green and more.
TORRAS Shockproof iPhone 12 Case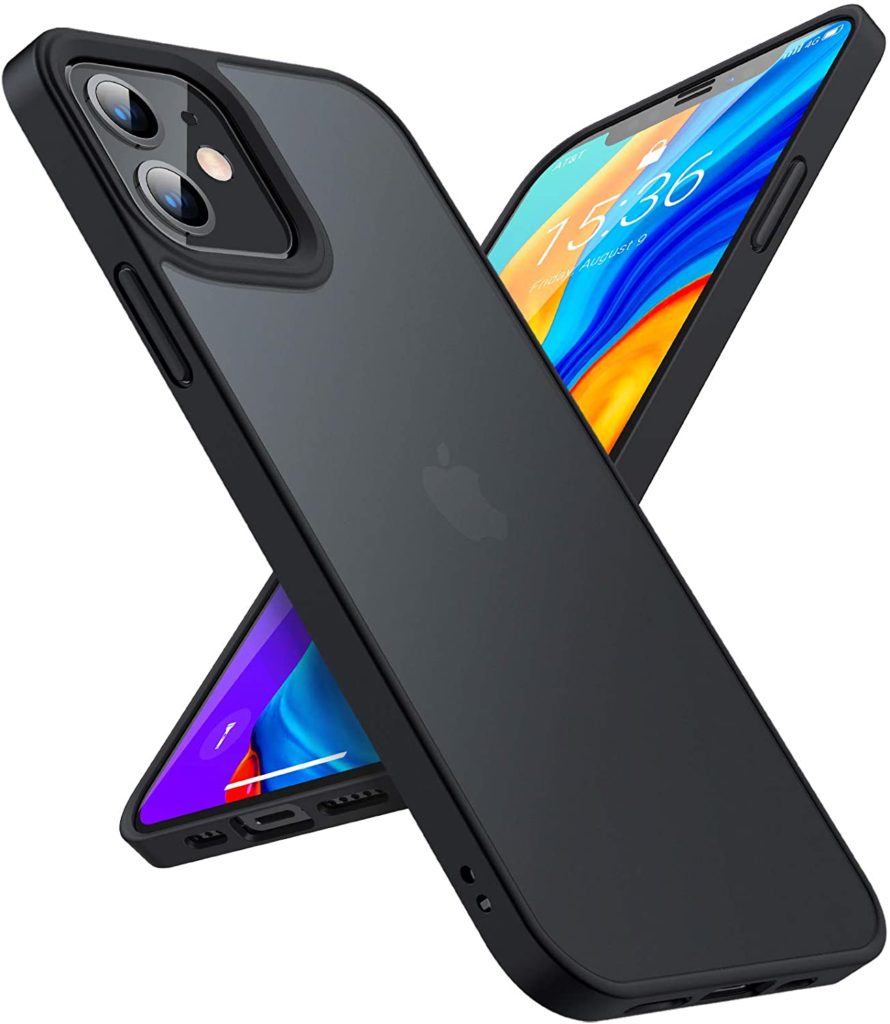 Bored with transparent cases? Well, we have got you covered! TORRAS iPhone case is translucent matte and made up of soft silicone. This military-grade drop-tested iPhone 12 case is featured with advanced X-SHOCK impact.
That means your iPhone is protected from the tough impacts of a falling, collision, or any face-up or face-down breakage. Its soft and flexible rubber prevents your phone from daily wear and tear. 
With its slim fit yet precisely button cutouts you cannot go wrong with pressing the buttons. It's scratch-resistant and anti-fingerprint material has a new Nano Oleophobic layer and gives your iPhone a silky but non-slippery surface. Its ergonomic body has three different colors to choose from. 
You can buy this TORRAS Shockproof case for iPhone 12 and iPhone 12 Pro for $21.99. It is available in Black, Blue, Midnight Green and White color options.
ESR Air Armor iPhone 12 Case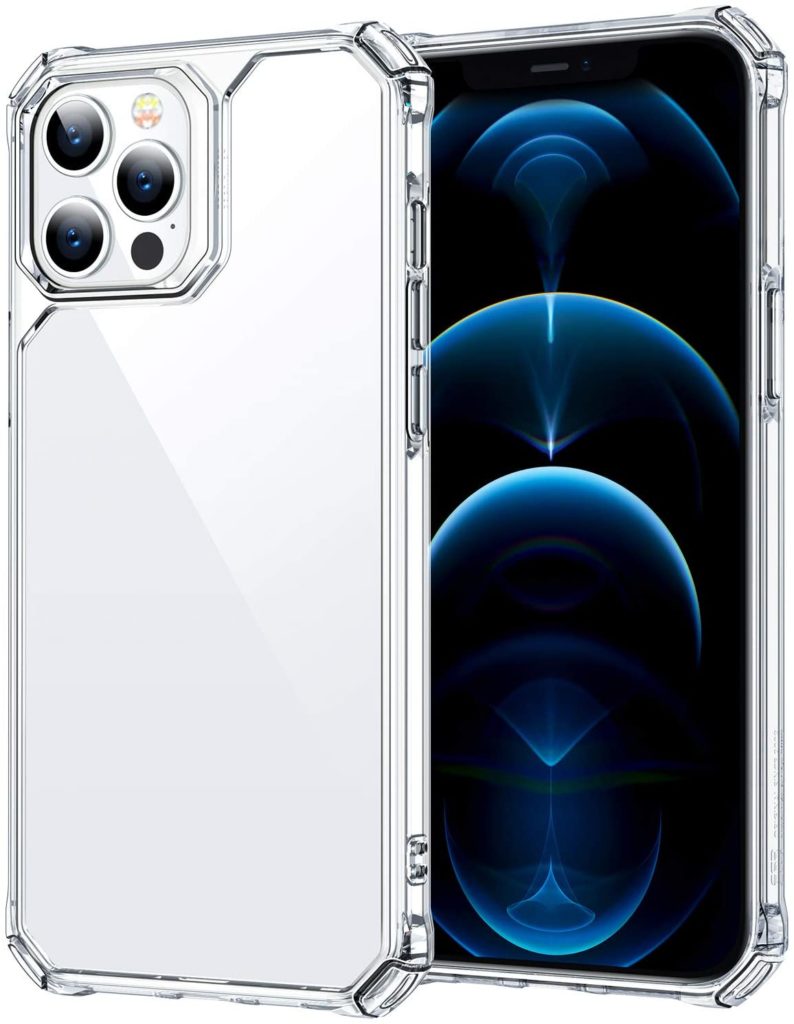 Next on our list of best iPhone 12 and iPhone 12 Pro cases for 2021 is a case from ESR. The ESR Air-Guard iPhone 12 case is uniquely designed with an increased drop protection feature. A flexible yet hardback frame is scratch-resistant and keeps your iPhone look brand new!
The raised bezels and lens frame is ideal to protect your camera and phone screen from cracks and scratches! A big plus? You can charge it wirelessly with the case on. 
You can buy the ESR Air-Guard case for iPhone 12 and iPhone 12 Pro from a starting price of $11.99. It is available in multiple looks including Clear, Black and Blue.
Mkeke iPhone 12 Case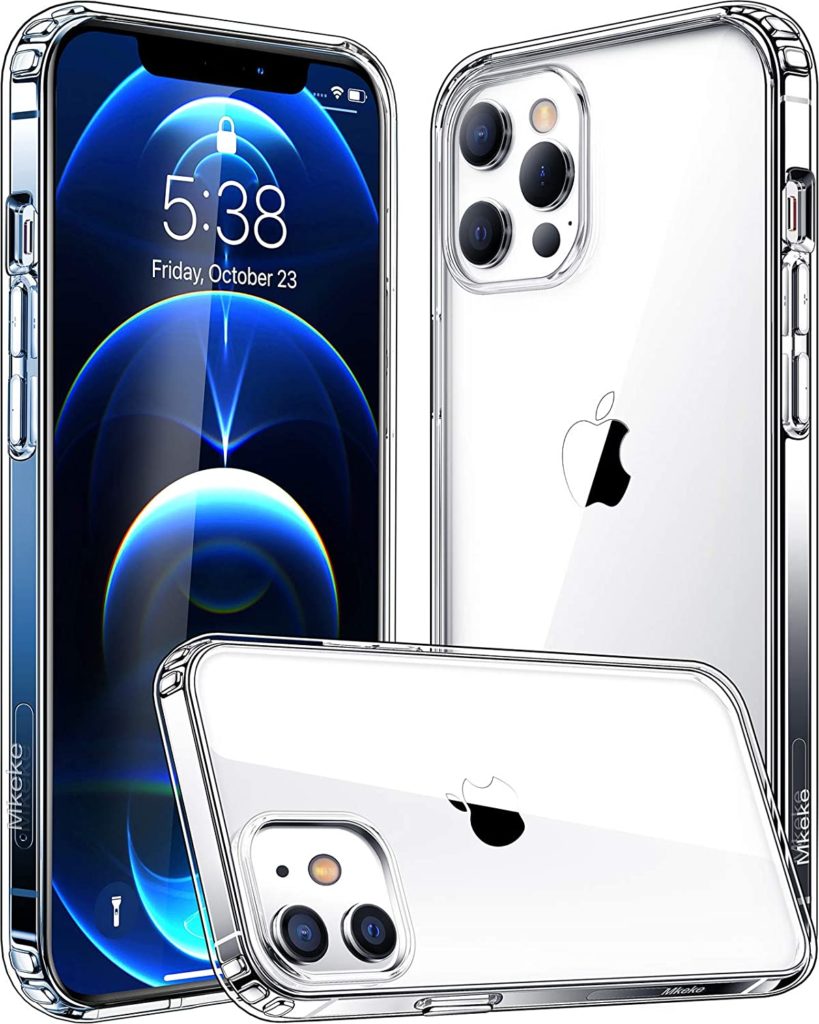 Here is another solid and transparent iPhone 12 case in our list. Mkeke's iPhone 12 and Phone 12 Pro case is made up of Thermoplastic Polyurethane, which gives legit protection from tough and sudden drops. Its sleek and curvy body gives your iPhone a stylish look without adding any bulk! It's a perfect button and cable cutouts make the use easy and comfortable. 
You can get this Mkeke case for iPhone 12 and iPhone 12 Pro for just $8.99. It comes in Clear, Black, Blue, Red and Green color options.
From the above list, which of the best iPhone 12 case for 2021 you would like to try? Did you find the best iPhone 12 Pro case for 2021?
Share with us in the comments below. Also, share this post with your friends and help them find the best iPhone 12 and 12 Pro cases for 2021.
With best wishes for the new year, stay tuned to iOSHacker.com! 
Disclosure: iOSHacker may receive a commission if you purchase products through our affiliate links. For more visit our privacy policy page.