In this guide we have shared 10 of the best AirPods tips and tricks that should know about in 2021. These AirPods tricks will let you take better advantage your wireless headphones. Most of these AirPods tips apply to both AirPods 1st generation and AirPods 2nd generation.
It would not be wrong to say that the Apple AirPods feel magical. This tiny gadget lets iPhone users enjoy their music in the most seamless way possible today. If you own a pair of AirPods, then you would know that they are a life changing device.
However as good as they are, there are still plenty of ways that let you make the experience of using AirPods even better. In this comprehensive guide we will share 10 tips and tricks that will let you Master The AirPods.
Knowing these 10 AirPods tips and tricks will let you become an AirPods ninja. You will be able to take better advantage of your AirPods and do things that you never thought were possible with them. So without any further ado let's take a look at the AirPods tips and tricks and become an AirPods master.
AirPods Tips And Tricks For 2021
Spy with your AirPods
Speak the language of LED lights
Find Your AirPods
Change the tap actions
Differentiate between AirPods generations
Charge AirPods faster
Use the battery widget
Check AirPods battery on Apple Watch
Automatic Ear Detection
Specify active microphone
1. Spy with your AirPods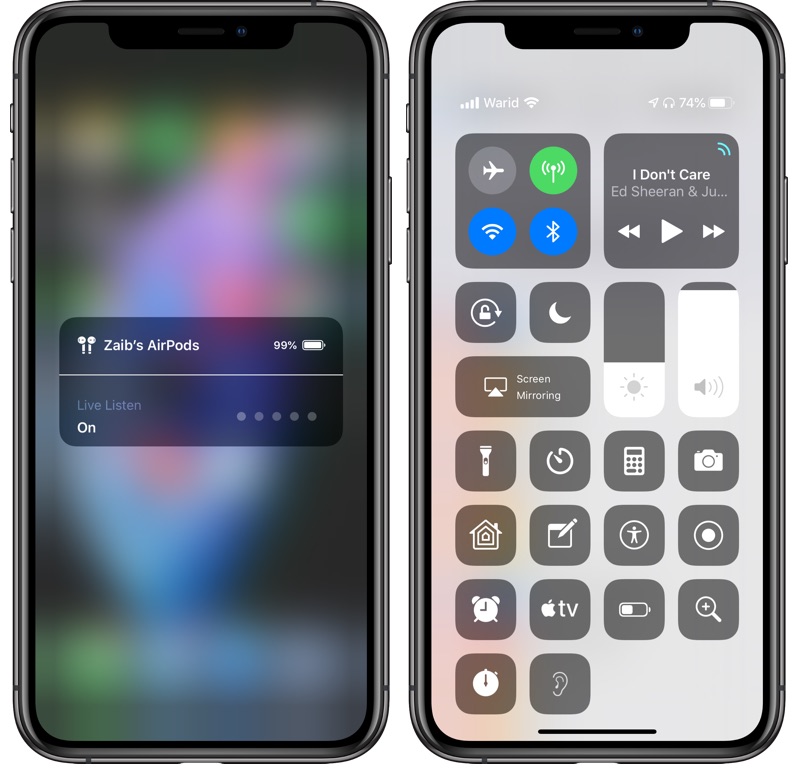 Yes, you read that right! You can spy on people using your AirPods. With iOS 12 or later Apple has added the Live Listen feature support to AirPods, enabling users to use their wireless headphones as a remote microphone.
Apart from spying there are several other uses for this awesome feature including using the iPhone as a baby monitor or to listen to any other audio from a distance.
You can easily use the Live Listen feature to spy with your AirPods by adding the Hearing button to the Control Center. Once the button has been added you can simply tap on it and then tap on the Live Listen text to enable it. This is one of my favorite AirPods tips and tricks on this list.
2. Speak the language of LED lights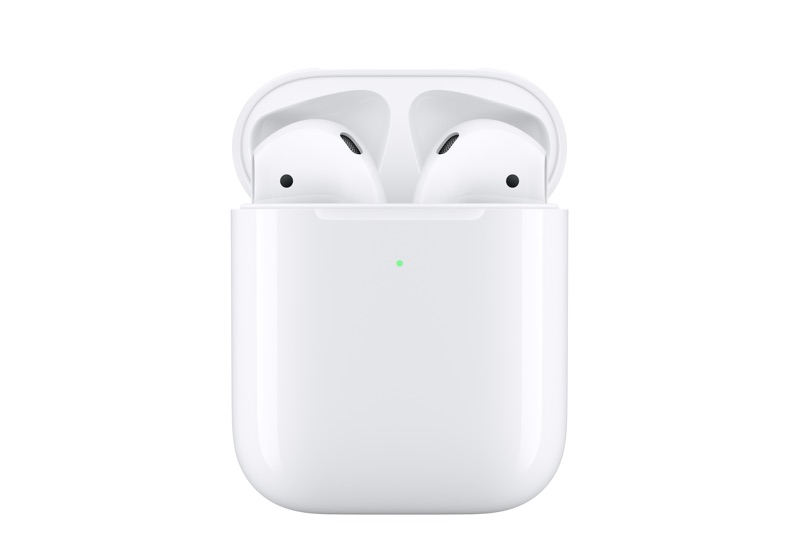 The AirPods charging case has an LED light that can be seen on the outside if you have a wireless charging case. For normal charging case it is found under the lid.
This light changes color and can turn into green, white or amber depending the status of your AirPods. Each color represents a different status and knowing what these lights mean can be really helpful.
Green light: When you see a green light, it suggests that the case or the AirPods are fully charged.
Amber light: If you see amber light, then it means that the charging case can only recharge the AirPods one more time and is running low on battery.
Flashing Amber light: If you see the Amber light on your AirPods and the light is flashing, this means you need to set up your AirPods again before you can use them.
White light: If you see white light, then it means AirPods are ready to connect to your devices.
3. Find Your AirPods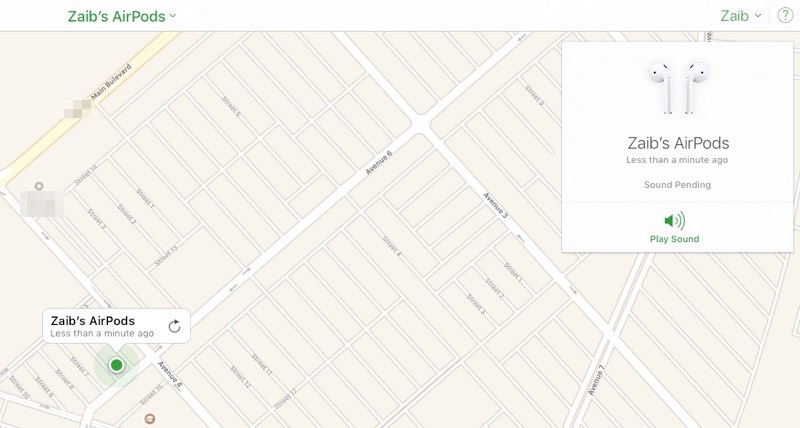 Just like the iPhone, you can use Apple's Find My iPhone service to locate AirPods on the Map. By going to iCloud.com's Find iPhone web app or using the Find My iPhone app on the iPhone, you can find the last location of your AirPods.
You can also use the service to play a sound on the AirPods, which can be helpful in finding them in case you lose them under the couch or elsewhere in your home.
4. Change the tap actions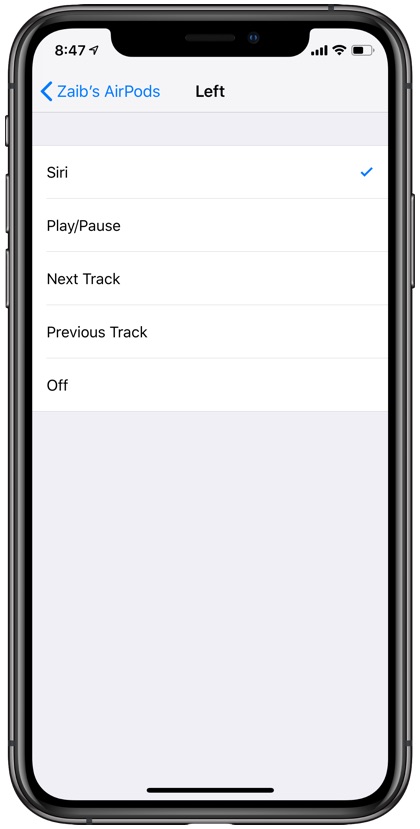 By default you can access Siri by double tapping on both left and right AirPods. However you can change what these actions do by going to Bluetooth settings and then tapping on the 'i' button next to your AirPods.
You can choose different double tap actions for left and right sides, and select from a variety of options including Siri, Play/Pause, Next Track and Previous track. You can also turn off the double tap gesture altogether by selecting 'Off'.
5. Differentiate between AirPods generations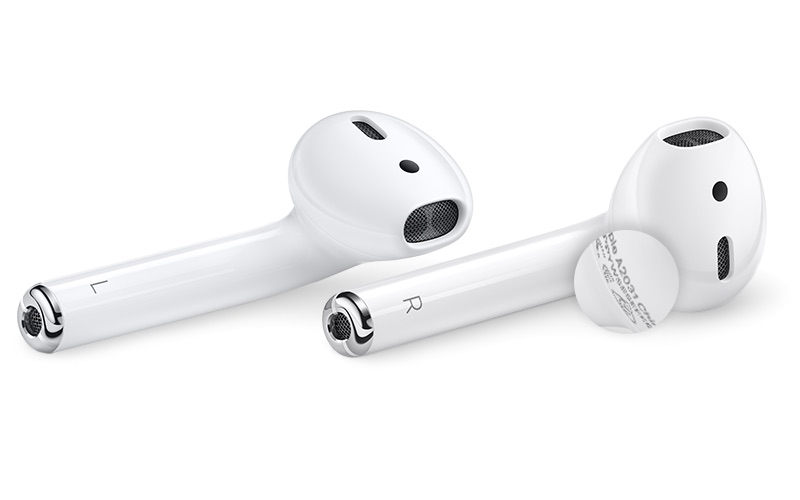 Next tip on our list of top 10 AirPods tips and tricks will let you differentiate between first and second generation of AirPods. Since both generations of AirPods look identical it can be hard to differentiate between them. In case you are buying AirPods from a source other than Apple knowing the difference between old and new AirPods is very important.
You can find out which generation AirPods belong to by looking for the model number. AirPods model number can be seen on the box as well as under both left and right headphones. Model number is also written on the charging case, to see it just open the lid and look under the right side of the lid.
AirPods 2nd Generation: A2032 and A2031
AirPods 1st Generation: A1523 and A1722
AirPods Wireless Charging Case: A1938
AirPods Charging Case (Non Wireless): A1602
6. Charge AirPods faster
Think AirPods are not charging fast enough? You can recharge them more quickly by disconnecting them from your iPhone.
When AirPods are not actively connected to your iPhone they will not use power and as a result will recharge more quickly. You can easily disconnect AirPods by disabling Bluetooth on your iPhone.
7. Use the battery widget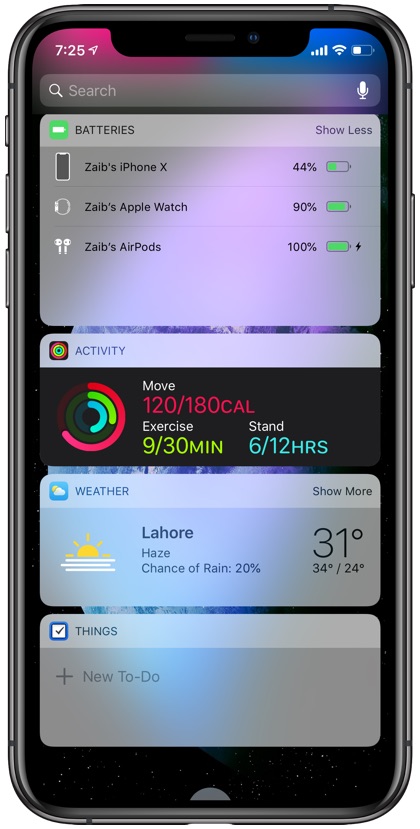 iOS offers a very useful battery widget feature that enables users to see the current status of their AirPods battery right on the Today View screen.
You can add the Battery Widget to the today view by accessing the left most page of the home screen and then tapping on the Edit button. Finally tap on the '+' to add Batteries to the available widgets section.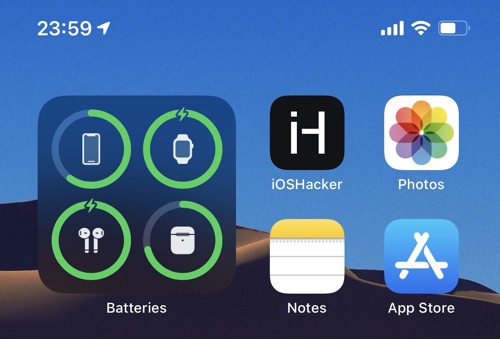 On iOS 14 or later you can also see AirPods battery status for both R and L AirPods as well as AirPods case on the iOS 14 battery widget.
8. Check AirPods battery on Apple Watch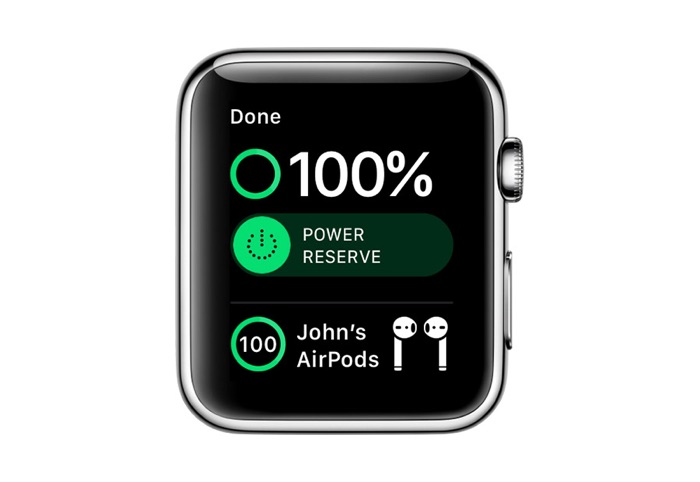 Next on our list of 10 AirPods tips and tricks is a feature many users are not familiar with. Users can check the status of their AirPods battery right on their Apple Watch.
To do so, simply access the Control Center on the Apple Watch and tap on the Battery button. This will reveal a screen that shows the battery status of the Apple Watch and the AirPods connected to it.
9. Automatic Ear Detection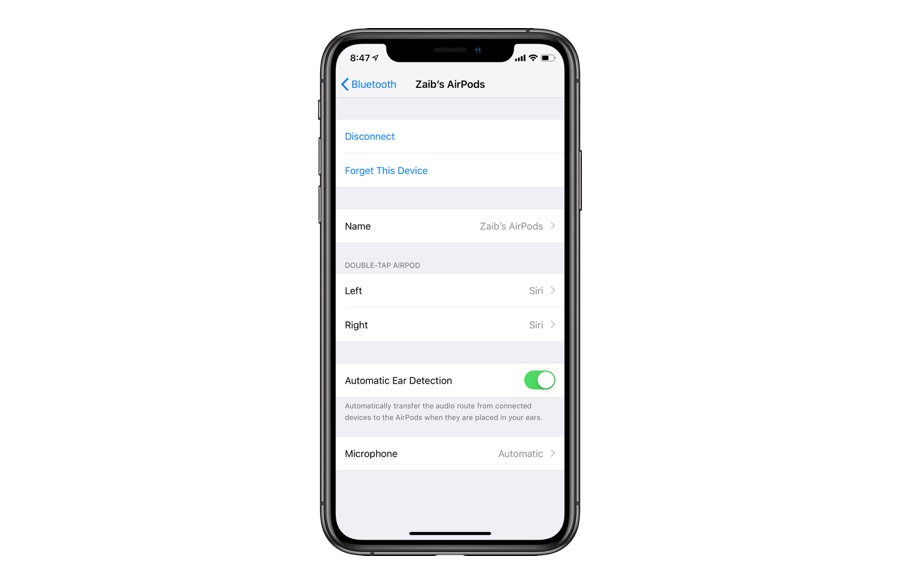 Part of the magic with the AirPods is that they seamlessly connect to your Apple devices as soon as you put them in your ears. Unlike other Bluetooth headphones you do not need to go through annoying process of going to the Bluetooth settings and trying to connect them to your device.
AirPods also offer Automatic Ear Detection feature that can be enabled by going to Settings > Bluetooth and tapping on the 'i' button. With Automatic Ear Detection turned on any audio being played from your device to a connected device will automatically be routed to the AirPods, without requiring any effort from your end.
10. Specify active microphone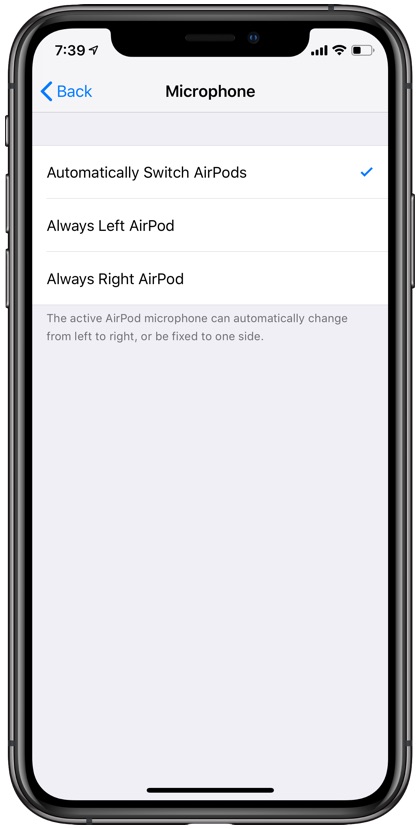 Last tip on this list of 10 best AirPods tips and tricks involves the microphone. AirPods have built-in microphone on both sides. By default AirPods automatically switch microphone between left or right side. However you can change this and always make your AirPods use microphone from either left or right side.
You can choose a default microphone side by going to Settings > Bluetooth and tapping on the 'i' button. Then scroll down and tap on 'Microphone' option. From the next page finally choose between Automatically Switch AirPods, Always Left AirPod and Always Right AirPods.
That's folks, these are the 10 AirPods tips and tricks that you should know about in 2021. Knowing them will make you an AirPods ninja and allow you to take better advantage of your headphones.