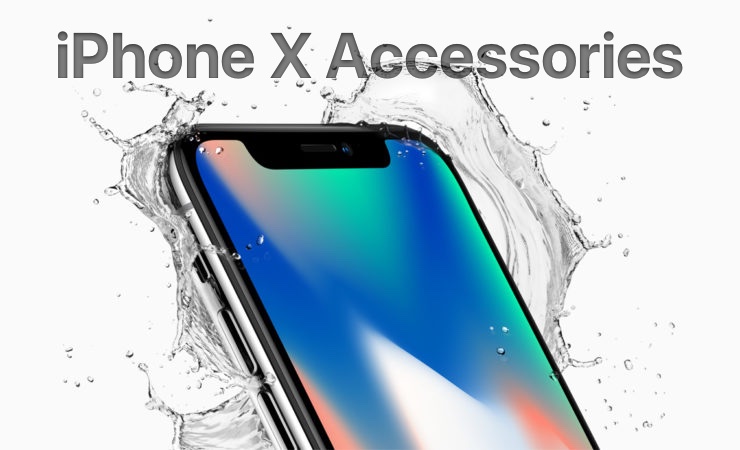 If you or a loved one has recently bought an iPhone X, then it is perhaps a great idea to gift iPhone X accessories to them. iPhone X is an expensive device, so it is worth spending a little more money on it to make it more useful and enhance your eXperience…
In this gift guide article we have shared some of the Best iPhone X Accessories that you can buy for yourself or gift to someone who just got an iPhone X.
Wireless Headphones
One of the Best iPhone X Accessories you can buy or give as a gift to someone are wireless headphones. With no headphone jack and terrible wired headphones that ship with the iPhone X, a wireless headphone makes for a perfect gift or the first accessory to buy after you get your new iPhone. More than a year after Apple ditched the headphone jack from its smartphone, there are plenty of great wireless headphones options out there. Here are a few you can consider buying.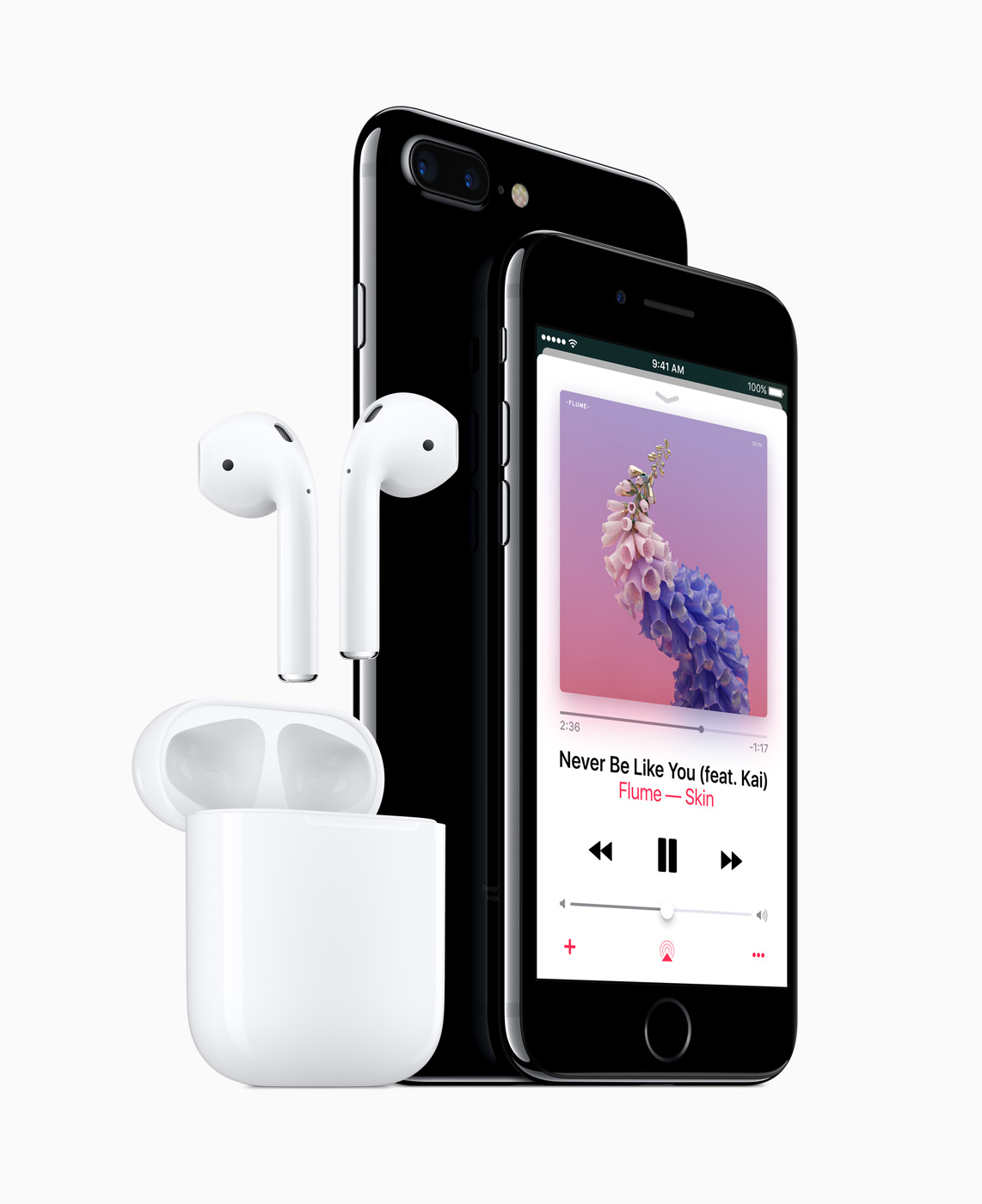 Thanks to the W1 chip, these are the best iPhone wireless headphones available right now. They connect seamlessly with all of your devices and let you control music with gestures. The charging case that can recharge the AirPods for more than 24 hours of battery life. You can buy these for $159 from Apple.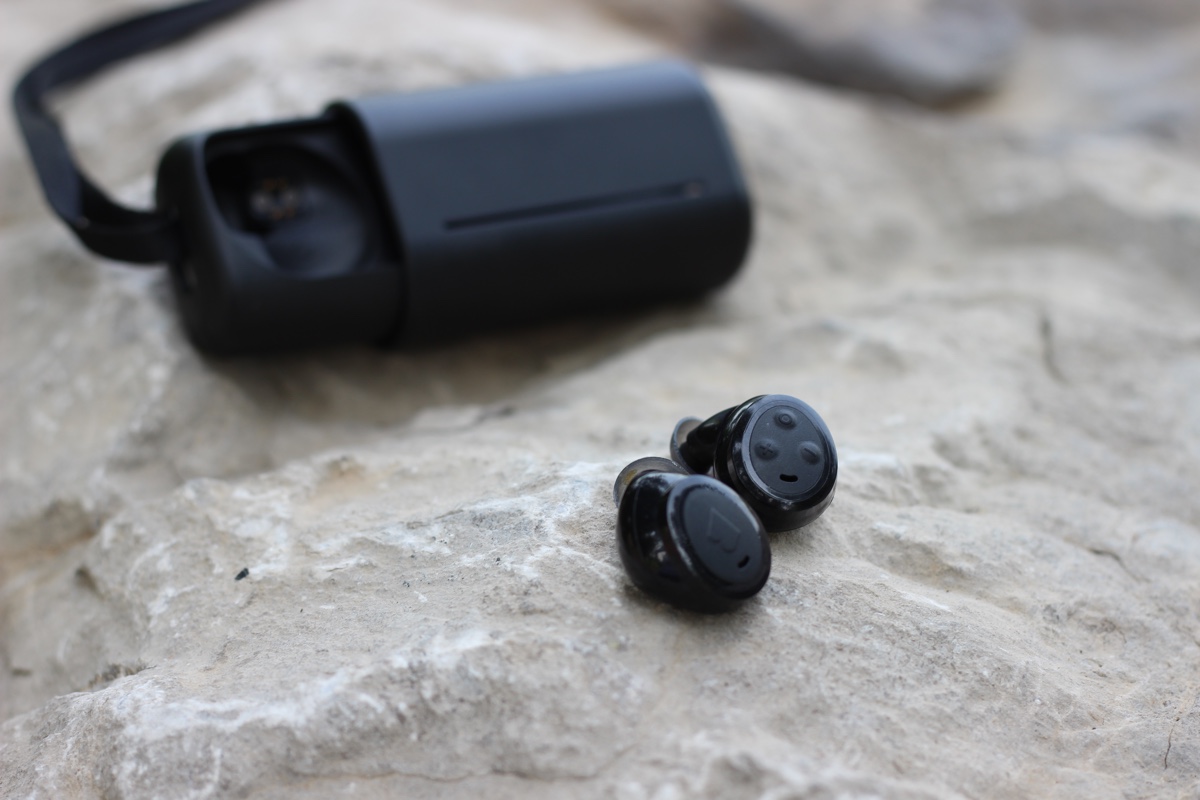 Bragi The Headphone are great headphones that offer great sound, battery life and ease of use. They are available at an affordable price of $125 and have a premium feel to them. The only negative thing about these headphones is that unlike AirPods, they don't have a charging case, so you will have to plug your headphones to a charger every 5 hours of usage. Bragi The Headphone are available for under $130 on Amazon.
Bose QuietComfort 35 (Series II) Wireless Headphones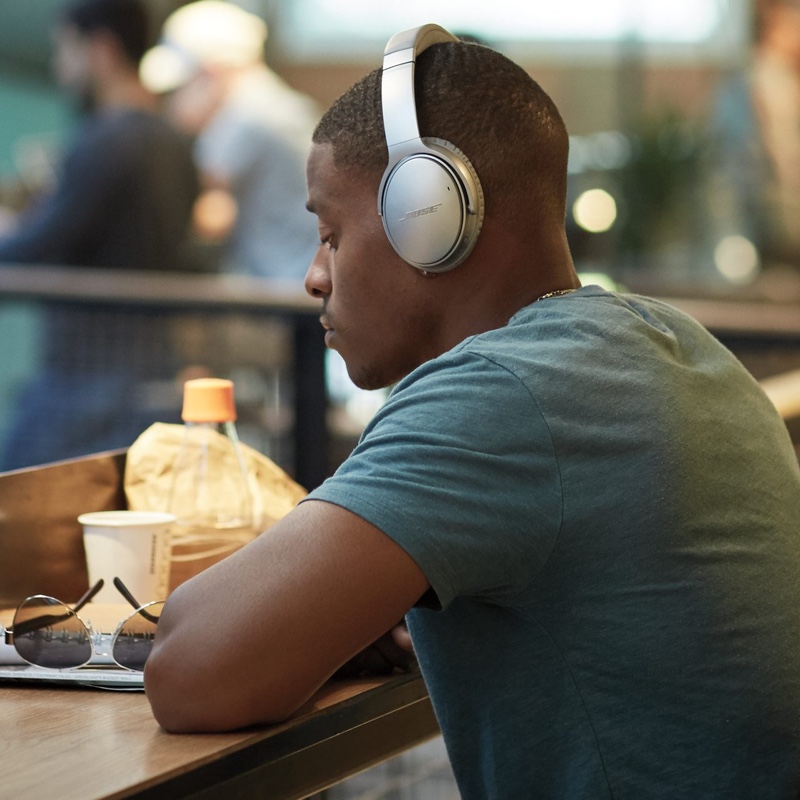 If you are looking for wireless headphones that sound great but want an over-ear option, then look no further than Bose QuietComfort 35 (SeriesII) Wireless Headphones. These amazing sounding headphones are wireless, offer noise-cancelling, 20 hours of wireless playback, Siri support, Volume EQ and more. You can buy these for $349 from Amazon.
Need more options? Check out our guide for best Truly Wireless Headphones under $100.
Protective iPhone X Case
Next category on our list of Best iPhone X Accessories is a protective case. You just spend $1000 or more on a smartphone and you are not going to protect it? That's just insane. A protective case can not only keep your iPhone X scratch free but it will also protect your device's front and back glass from breaking. Check out these cases if you are looking to buy one for yourself or someone you love.
Spigen Neo Hybrid iPhone X Case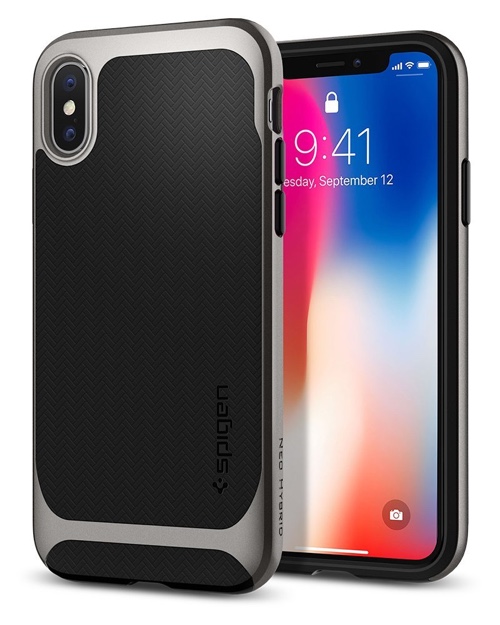 The Spigen Neo Hybrid case for iPhone X is a classy looking case that makes up for a perfect gift and a great protective case for every day use. It features TPU pattern on the back that adds grip to the back, while the metallized buttons give a premium feel to the whole case. This case is fully compatible with wireless charging as well. You can buy it from Amazon for $14.99.
Speck Presidio Grip Case for iPhone X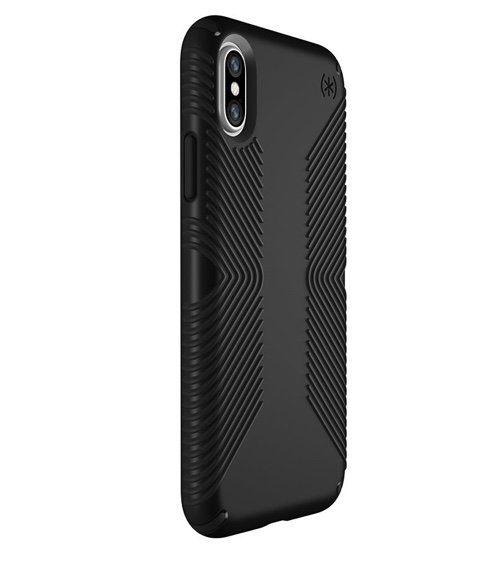 This is a case that has been stress tested by being dropped from 10 feet, so it is perfect to protect your expensive iPhone from every day drops. It has a slim profile, comes in several color options and offers great grip when held in hand or placed on a hard surface. You can buy this case for $39.95.
Totallee Ultra Thin Light Case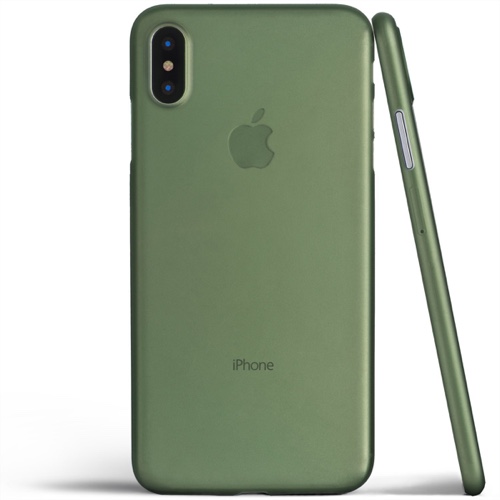 Totallee makes some of the best thin cases for iPhones and this Ultra Thin Case for iPhone X is no different. It is only 0.02 inches thick and adds no bulk to your device. Due to the thinness it may not be able to protect your iPhone from major drops on concrete floor, however it will protect it from everyday scratches and minor drops on the bedside. Where you are giving up on heavy duty protection, you are gaining on beauty as this case will compliment iPhone X's beautiful design. You can buy this case for $16.99.
Want more options? Then check out our guide for best iPhone X cases here.
Battery Pack
Battery packs are essential in today's modern lifestyle, so they are automatically the Best iPhone X Accessories you can give to someone. A battery pack can double or even quadruple the battery life of your device on the go. You can recharge your iPhone multiple times before needing to connect it to wall charger, which is great for travel and everyday use. Here are some of the Battery packs you should consider getting for the iPhone X.
Anker Powercore II 6700 Battery Pack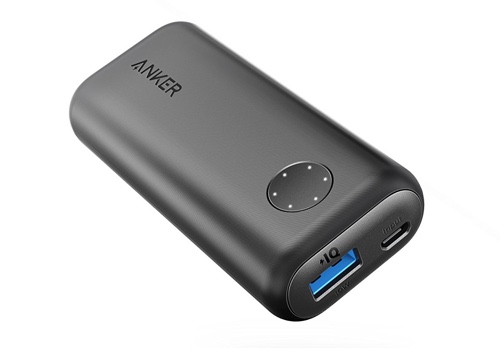 The Anker Powercore II 6700 is a great battery pack for your iPhone X. It is great for travel due to its size and reasonable weight. It offers high-speed charging, 6700mAh battery, LED indicator to show how much charge is left and more. You can buy it for $19.99.
Jackery Pop Slim 5000mAh Battery Pack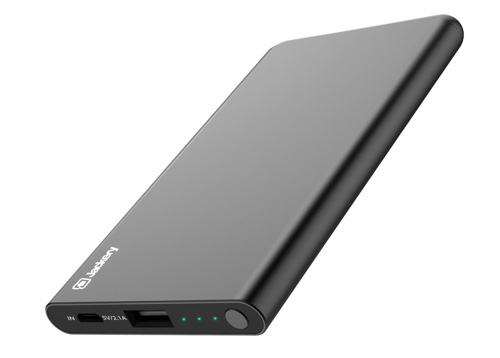 This Jackery Power Bank is perfect to carry in your pocket or handbag. It has a 5000mAh battery that can fast charge your iPhone at 2.1A output. Due to its thin design it won't be a hassle to carry it around, making it a perfect on the go accessory. You can buy this battery pack for $17.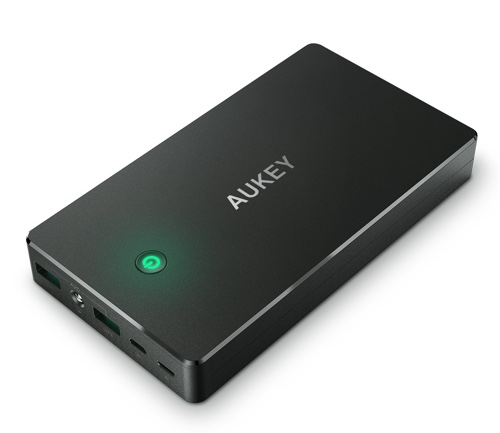 If you are looking for some heavy duty power bank and don't care much about the size, then Aukey 20000mAh battery bank is a great choice. With its massive 20000mAh battery you can recharge your iPhone X more than 4 times on a single charge. It can even recharge your iPad Pro 1.5 times. It offers features like high output charge, protection against excessive current and more. You can buy it for $35.
Looking for more battery pack options for iPhone X? Then check out our guide for best Battery Packs for iPhone.
Wireless Charging Pad
A wireless charging pad is the perfect new accessory for an iPhone X owner. It lets you take advantage of the iPhone's built-in Qi wireless charging functionality. In addition to iPhone X these will work on any Qi supported wireless charging accessory. If you want to take full advantage of your iPhone X, then this is one of the Best iPhone X Accessories you can buy.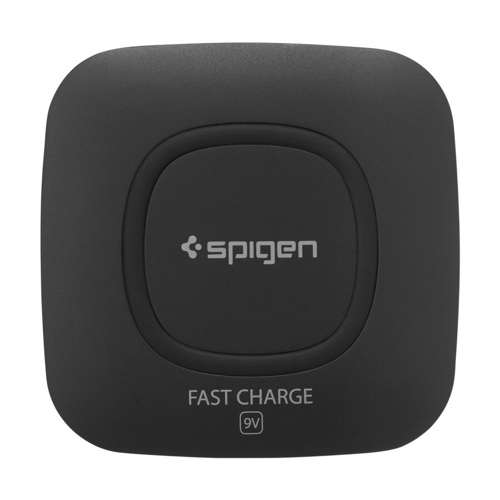 Spigen Essential Charging Pad is a great accessory that will wirelessly charge your iPhone when you place it on it. It is Qi based charger, so it will work with any device that has Qi wireless charging including iPhone 8 and 8 Plus. You can get it for $25.99.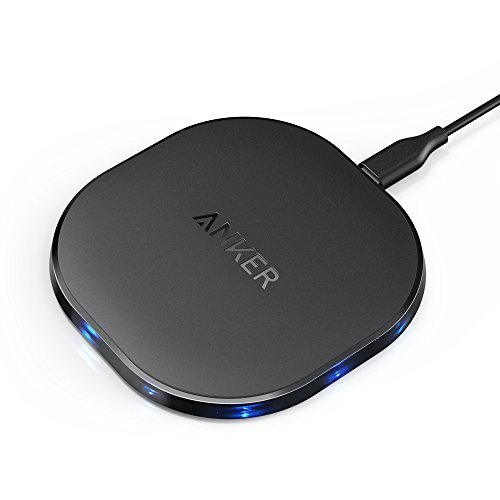 This is a great wireless charging pad that features LED indicators, non-slip surface, surge protection, temperature control and more. You can buy this charging pad for $25.99.
SurgeDisk Wireless Charger Bamboo Qi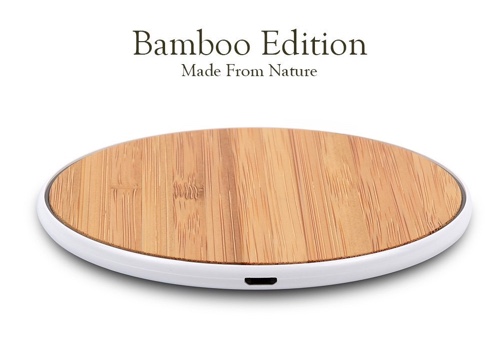 This is another Qi based wireless charger with unique design. The SurgeDisk Wireless Charger is ultra lim, easy to use and looks beautiful especially when placed on wooden furniture. You can buy the SurgeDisk Wireless Charger Bamboo Qi for $34.99.
Bluetooth Speakers
If you are buying Best iPhone X Accessories and are not getting a Bluetooth speaker, then it is a big mistake. This gift guide wouldn't even be complete without mentioning a few of these great options. A decent Bluetooth speaker can instantly make your device an entertainment powerhouse. You can not only enjoy music at home but also impress your friends at the next pool party.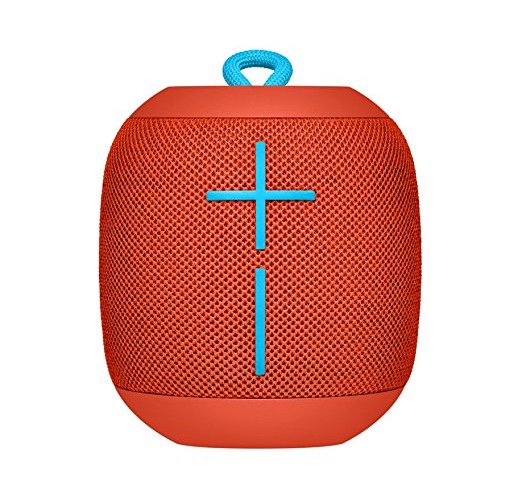 UE WonderBoom is one of the newer UE Bluetooth speakers that give a clear 360 degree loud music experience to the users. It comes with IPX7 waterproofing, 10 hours of battery life, double up feature that lets you connect two or more UE speakers with one device and more. You can get this for $99. Some colors are available for even less.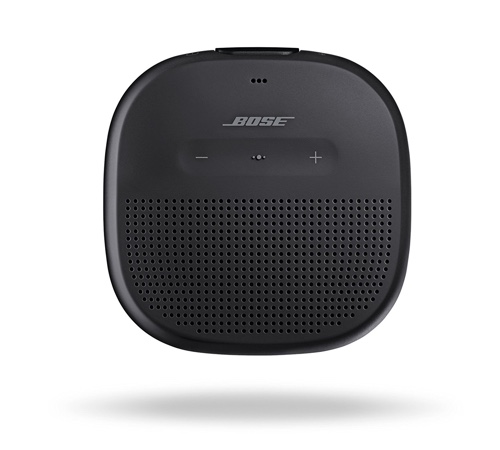 The recently released Bose SoundLink Micro offer crisp, balanced and loud music that make it great for outdoors. It is waterproof with IPX7 rating, has rugged exterior that can resist dents, cracks ad scratches. It provides a battery life of up to 6 hours, which is lower than other two mentioned in this article, however it makes up for it with its small size and sound quality. You can get this for $109.
The Anker SoundCore Bluetooth speaker features great sound quality, 24 hour of playback time on a single charge, great connection and more. It is a great option if you are looking for a good Bluetooth speaker on a budget. It is available for $29.99.
There you go folks, these are the best iPhone X accessories that you should buy for yourself or gift someone for 2018. Do share our thoughts about the accessories mentioned in this gift guide in the comments section below.
Disclosure: iOSHacker may receive a commission if you purchase products through our affiliate links. For more visit our privacy policy page.