iPhone 7 has a beautiful design. It is certainly one of the best looking smartphones available in the market. However just as the iPhone 7 is beautiful, it is also susceptible to scratches that could occur during day to day use. If you are someone who just hates those 'heavy duty' thick cases that protect iPhones from major drops, then we would like to recommend some Best Slim iPhone 7 Cases for you. The benefit of using a slim case is that you get to keep your smartphone nice and thin, while making sure it does not get those ugly scratches when placed on a rough surface or ends up in the same pocket as your keys.
Personally I prefer using a slim iPhone 7 case on my device as I like to keep my iPhone thin and light. However do note that these cases won't be able to protect your smartphone from major drops on the floor and don't necessarily have the impact absorbing capabilities offered by thick and heavy duty cases but if you care about the looks, then these cases are the way to go. Read on to see 5 of the Best Slim iPhone 7 Cases you should buy in 2017.
Also read: 10 iPhone 7 Protective Cases You Should Consider Buying (Late 2016)
Totallee's The Scarf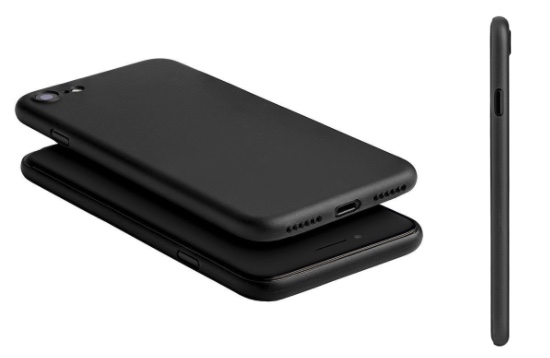 We reviewed The Scarf for iPhone 6/6s back in 2015 and absolutely loved the case. Now that it is available for iPhone 7, it is a no-brainer for anyone who has used it previously to order the same for the new device. The Scarf is a thin and light case for the iPhone 7 that has a thickness of just 0.5mm. This is the perfect case for protecting your beloved smartphone from everyday wear and scratches. It is also great for those of you who have a Jet Black iPhone 7 as it will protect the highly vulnerable device from scratches and losing its high shine. To make sure iPhone 7 does not slip from your hand The Scarf features a brushed finish that ensures good grip. You can buy Totallee's The Scarf case for iPhone 7 at a price of $10.99.
Spigen Thin Fit iPhone 7 Case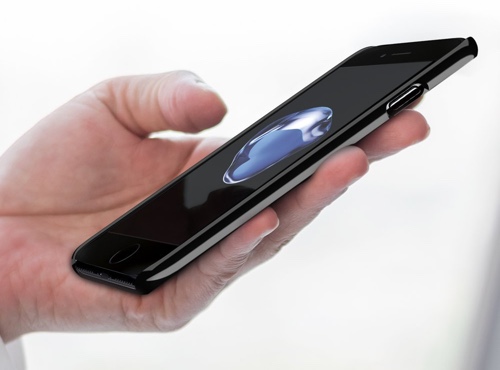 Did you buy a matte black iPhone 7 because of the sensitivities of the Jet black version? Do you regret not getting the iPhone with the glossy finish. If answer to those questions is yes, then you will love the Spigen Thin Fit iPhone 7 Case. This case features a nice gloss finish that gives your iPhone a Jet Black like look. Even if you have the Jet Black model, this case will maintain its color while letting you still enjoy the glossy look. Spigen Thin Fit iPhone 7 Case offers easy access to buttons and ports, includes support for Spigen's magnetic car mount, lightweight design and availability in five different colors. You can buy this Spigen Thin Fit case for $11.99 from the link below.
Tozo iPhone 7 Slim Case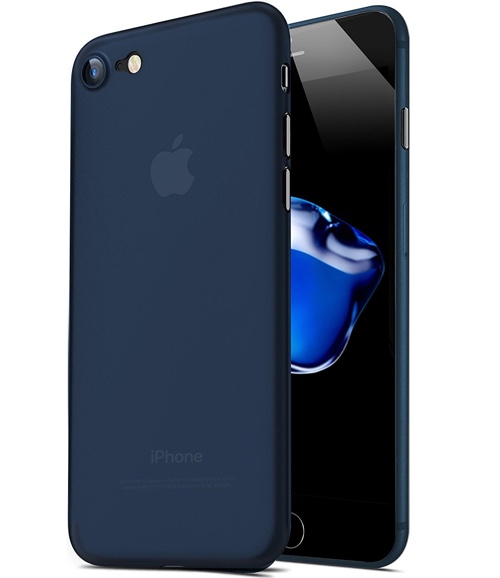 Tozo's Slim iPhone 7 boosts a thinnest of just 0.35mm, easily putting it in the list of one of the thinnest cases out there. It is great for protecting the iPhone 7 from scratches and everyday wear. It has a matte finish that reduces fingerprints as well as improving the grip for the user. As the iPhone 7 has a raised back camera, the case provides a raised protective layer to make sure the camera does not get scratched. It also features cut outs for the the speakers, charging port and buttons giving users an easy access to them. You can buy this Tozo iPhone 7 case for $8.99. It is available in three different colors.
Peel Super Thin iPhone 7 Case
If you are looking to enjoy the original look and beauty of your iPhone while it is safely placed in a case, then Peel's Super Thin iPhone 7 Case is great for you. It only has a thickness of just 0.35mm and wraps around the iPhone for maximum protection. To protect the camera it has raised lips around the camera cut out. Peel comes in 5 different colors including the Jet black glossy finish, that closely resembles the look of the Jet Black iPhone 7 model. You can buy the Peel Super Thin iPhone 7 Case for $24.99 from the link below.
Torras Ultra Slim iPhone 7 Case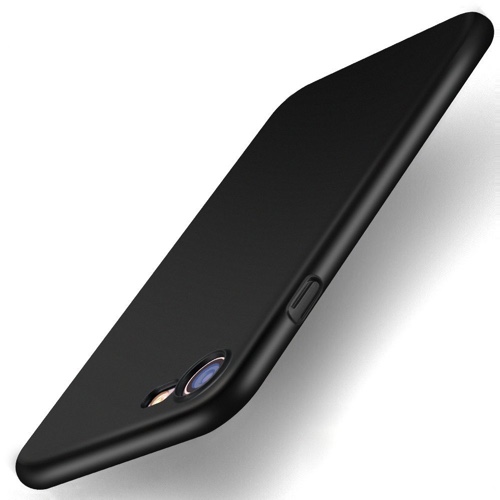 Last but certainly not the least on our list of best Slim iPhone 7 cases is Torras Ultra Slim Case. It features an ultra-thin and ultra-light design that is perfect for protecting your device. It provides an excellent grip, fits the iPhone from all sides, is raised on the back to protect the camera and even has protection for the side buttons. It comes in give different colors and is available at a price of $7.99.
What do you think about the products featured in our list of Best Slim iPhone 7 Cases you should buy in 2017? Let us know about your thoughts in the comments section below.