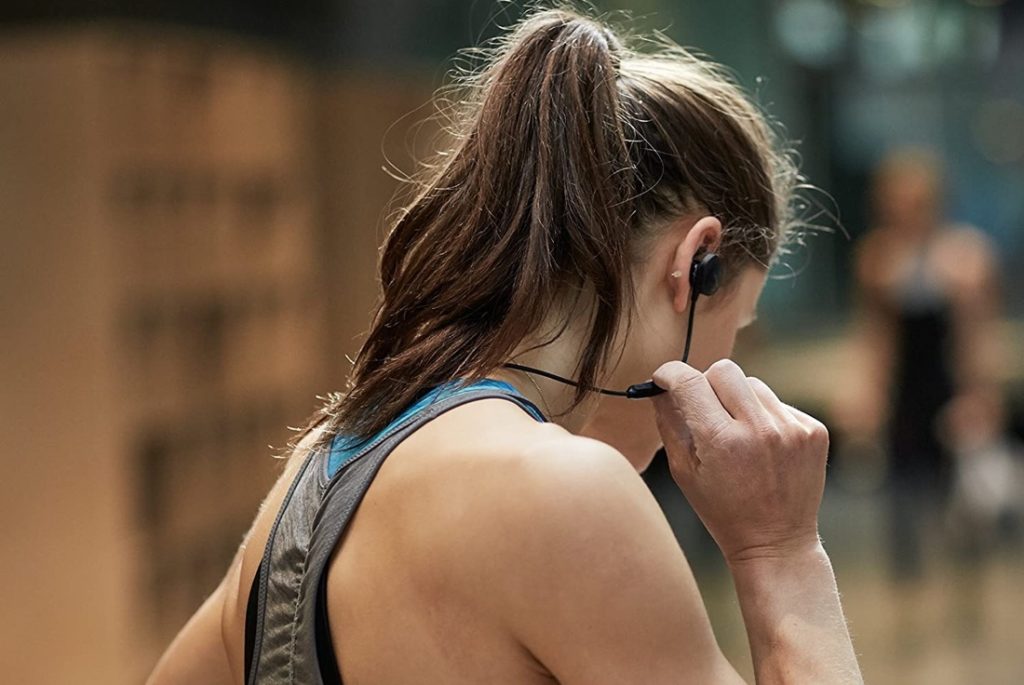 In 2021 getting the best workout headphones is an absolute essential. Good news is we have got some great options under $100. Read on to find out about the best workout headphones you can buy for your iPhone.
Good wireless headphones are a workout essential. No matter if you are a gym goer, runner or cyclist a good pair of headphones can significantly improve your workout experience.
Nowadays there's no shortage of good workout headphones however many of them easily cost $150 to $300. If you are not looking to spend that much but still want decent headphones that can withstand your workout routine, then look no further than the best workout headphones for 2021 mentioned here.
Mentioned below are some of the best workout headphones under $100. They let you get the best wireless music listening experience without breaking your bank.
So without any further ado, let's take a look at our best choices.
Bose SoundSport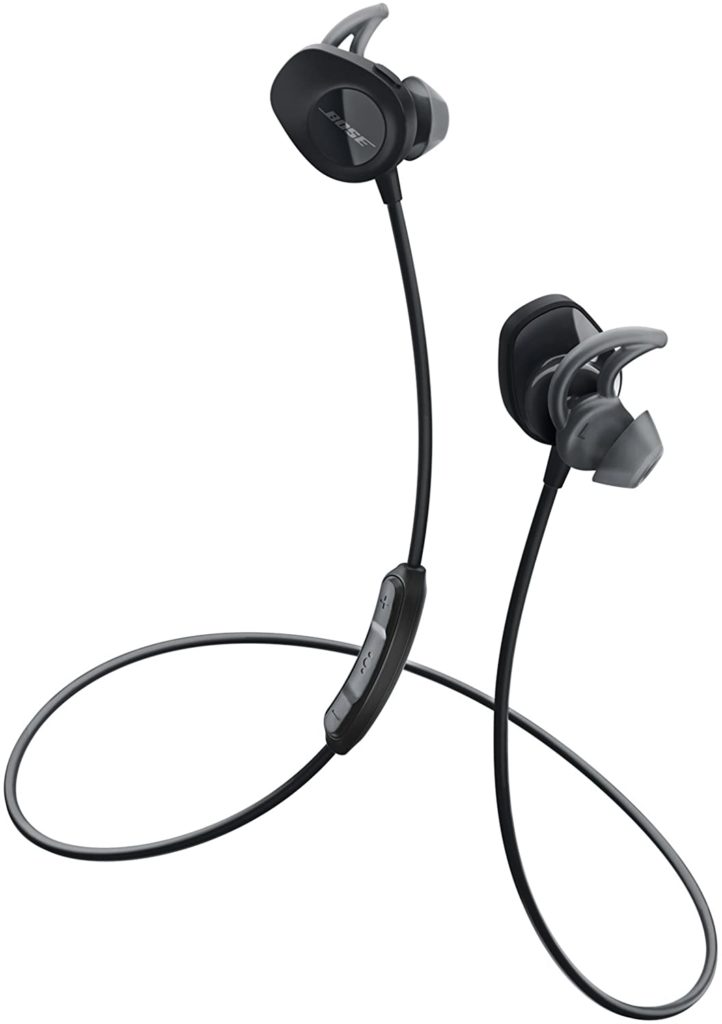 Need some high-quality sweat-proof workout headphones? Look no further than Bose SoundSport! Regardless of the level of the volume you prefer, the sound remains perfectly balanced.
Easy Bluetooth and NFC pairing with voice prompt make it convenient for you to connect your wireless headphones. Its tips and Exclusive Stay Hear keep the headphones in its place even during a tough workout and running sessions.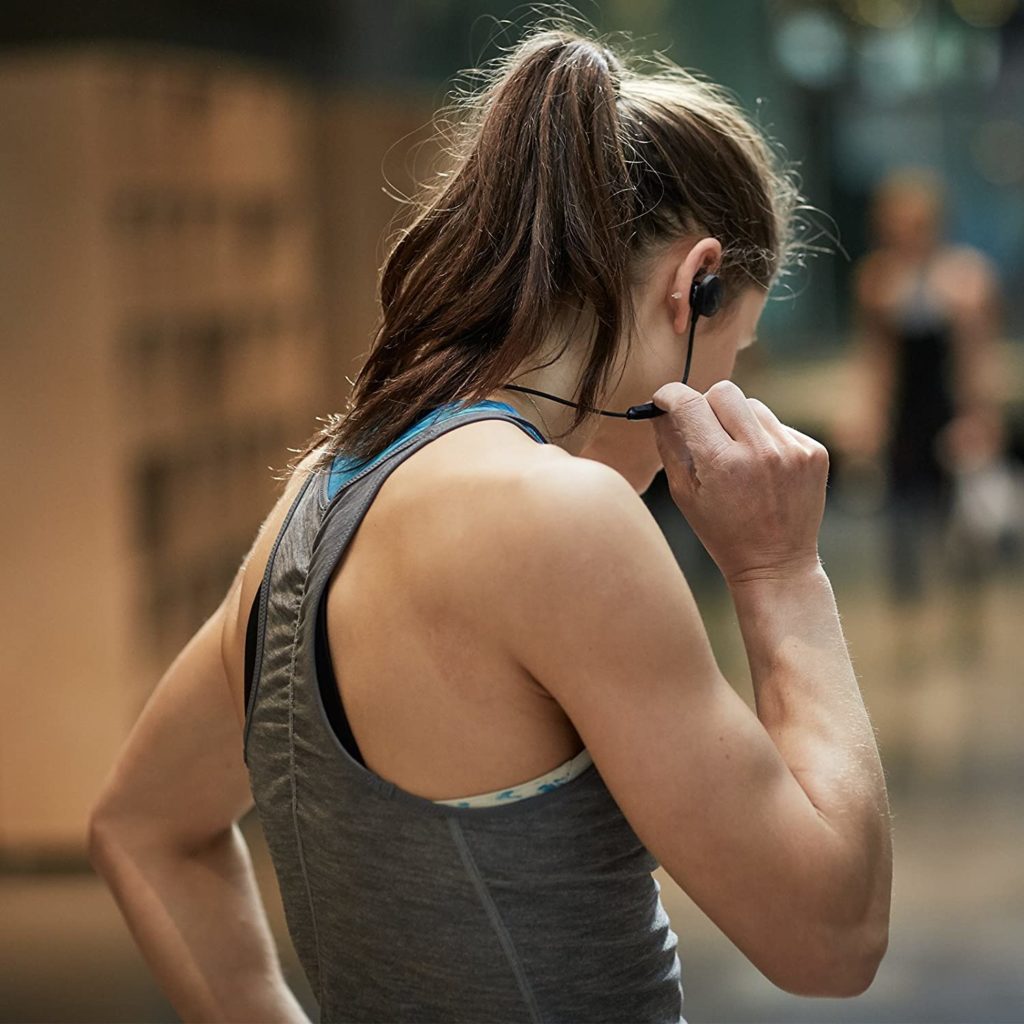 With its amazing 6-hour battery life and other jaw-dropping features, Bose Soundstop is rightly called one of the best workout headphones of 2021. You can buy the Bose SoundSport headphones for $99.
HyperSonic Wireless 3D Headphones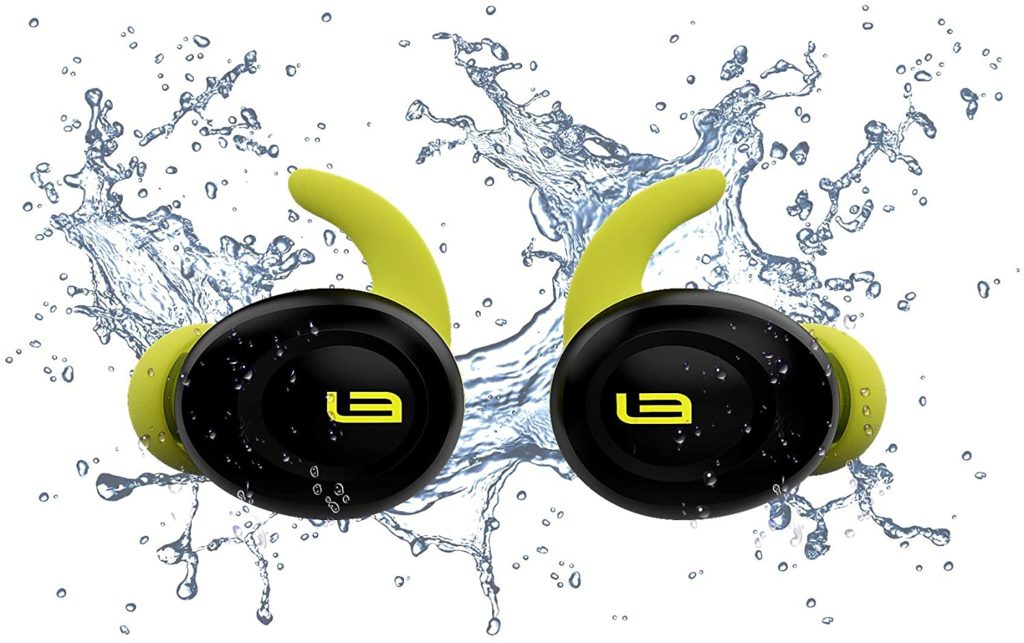 Astonishing 3D design with attractive double-toned sports color, these wireless headphones are for the true fitness pros. Its wireless charging case is an impressive feature that keeps it running for long hours.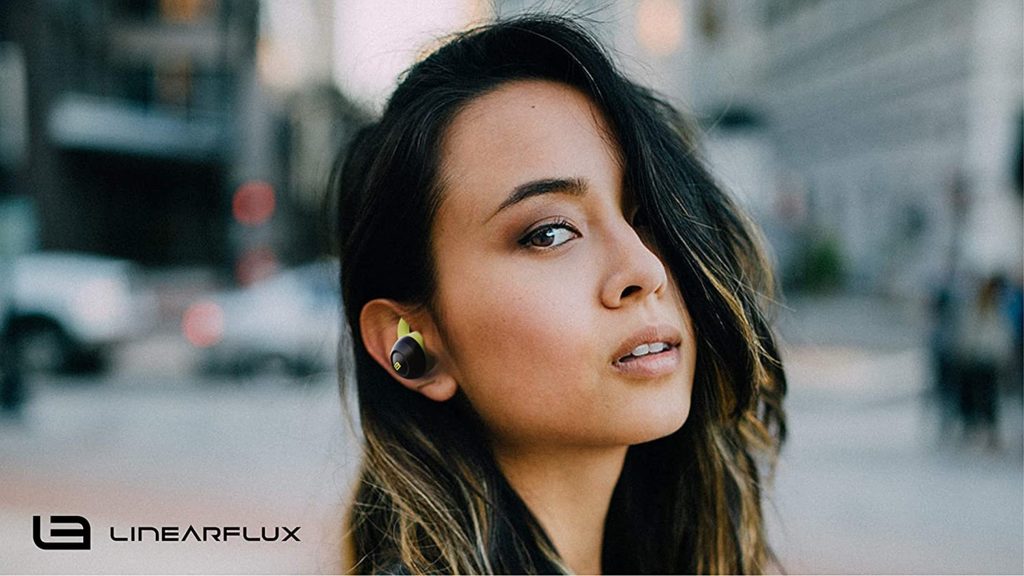 Its strong ear hooks let you finish your workout without any interference or unpleasant experience with the headphones. If you are looking for the best wireless workout headphone, this can be your best bet. You can buy these headphones for $79.88.
Boltune Bluetooth Earbuds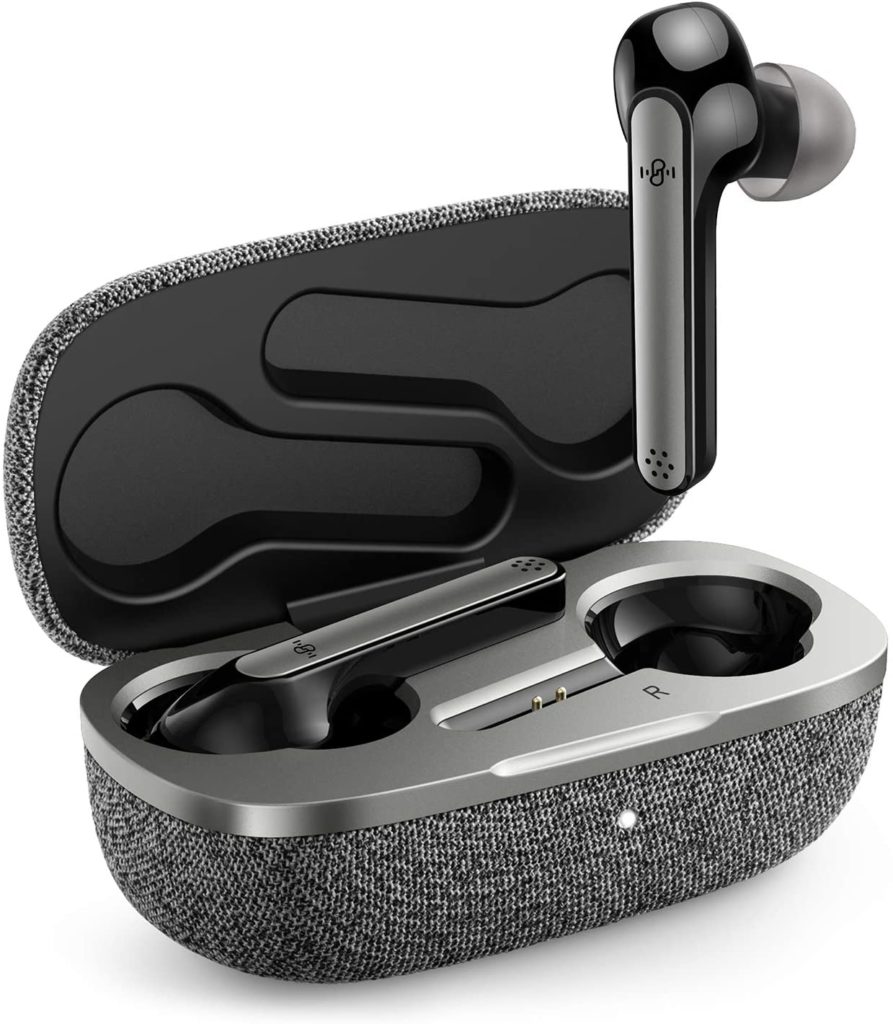 Smooth touch control, 2 mics, and superior stereo sound are featured in Boltune Bluetooth Earbuds. Its powerful sound, seamless clarity, and lossless music experience are irresistible making it one of the best wireless workout headphones in 2021. Moreover, these workout headphones quickly connect with Bluetooth as well as its cVc 8th noise cancellation technology lets you focus on your workout and blocks background noise. And if you need to make a call, these headphones will never disappoint you. It precisely picks up your voice and the other end can hear your voice without any noise or disruption.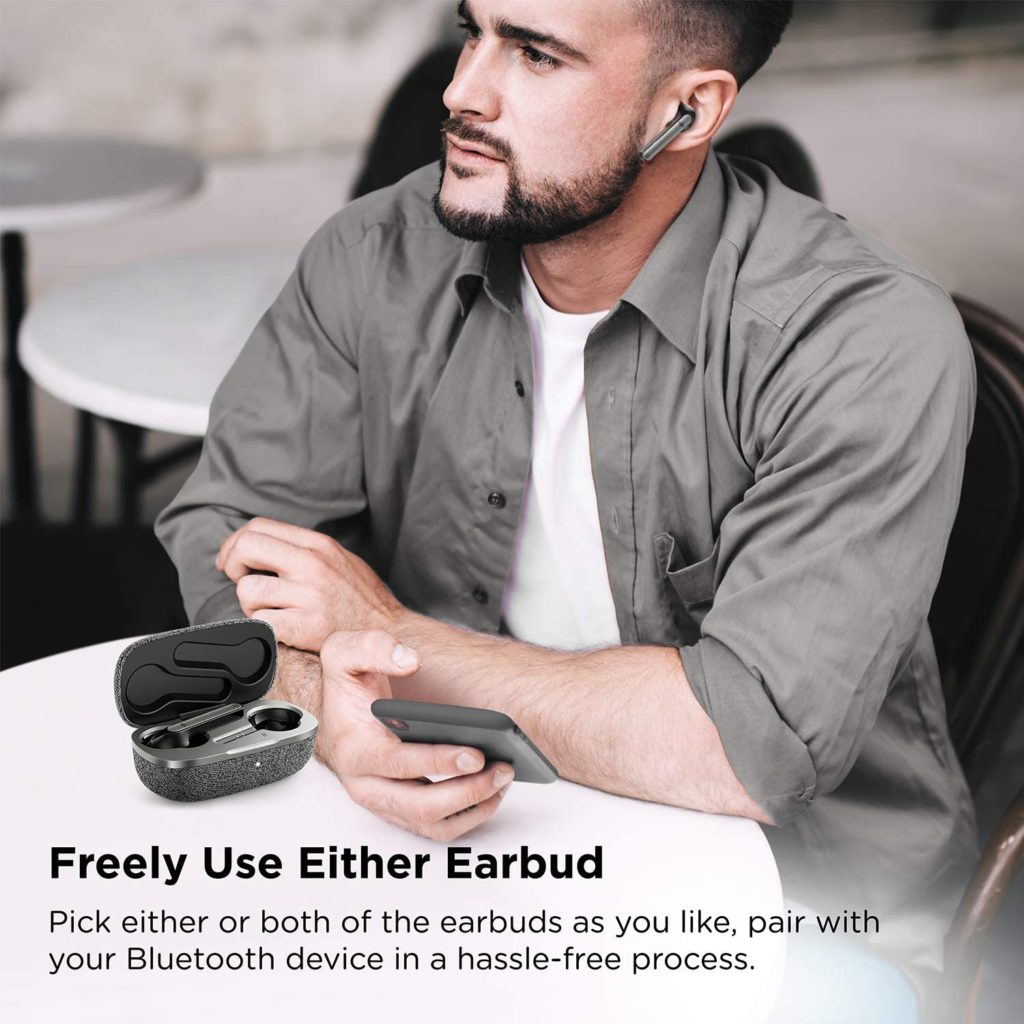 The touch control and smart pause make it easy to use during workouts. Moreover, you can adjust the volume, select songs and make calls with zero discomforts. These best wireless workout headphones can work up to 42 hours in a single charge, so you don't have to put them on charging daily. Buy these headphones for $59.99.
Boltune (Upgraded) Bluetooth Wireless Earbuds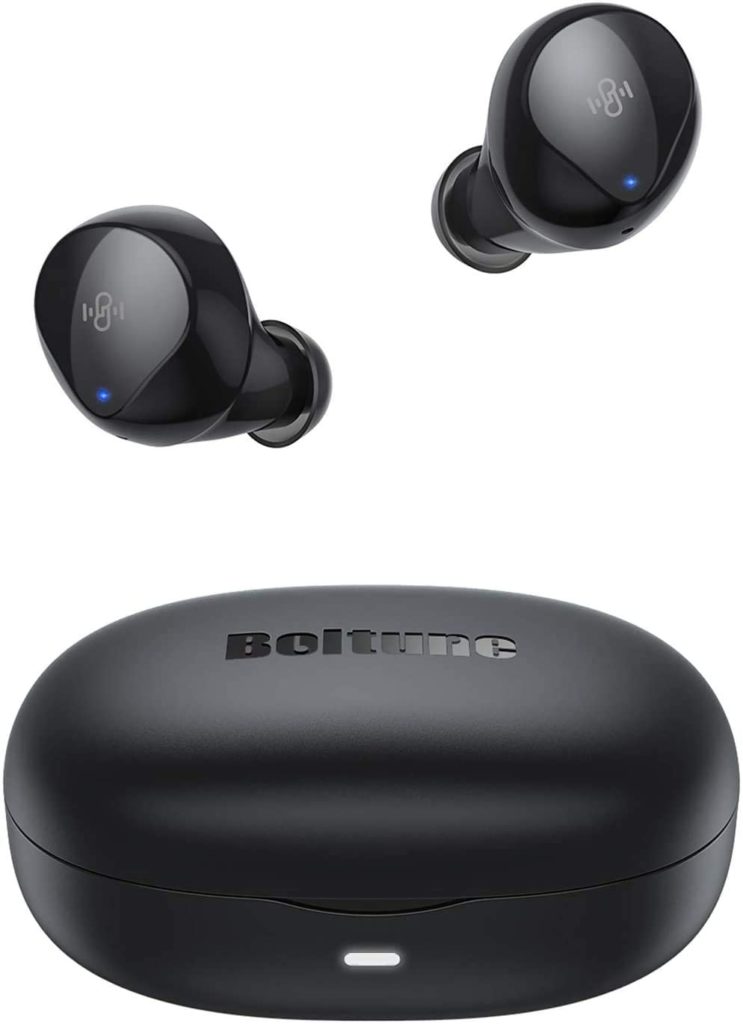 The upgraded version of Boltune wireless earbuds is worth the upgrade from its previous version. These wireless workout headphones come with the most advanced Bluetooth 5.0 technology that not only gives you the highest level of stable connection but also reduces the delay in transmission of signals. These best workout headphones can range up to astonishing 50ft away.
You can use these headphones for watching movies and playing games, even while walking around the room. Upgraded Boltune earbuds let you use either earbud to take calls or if you want to listen to the outside sounds, or use both wireless earbuds to experience the superior stereo sound.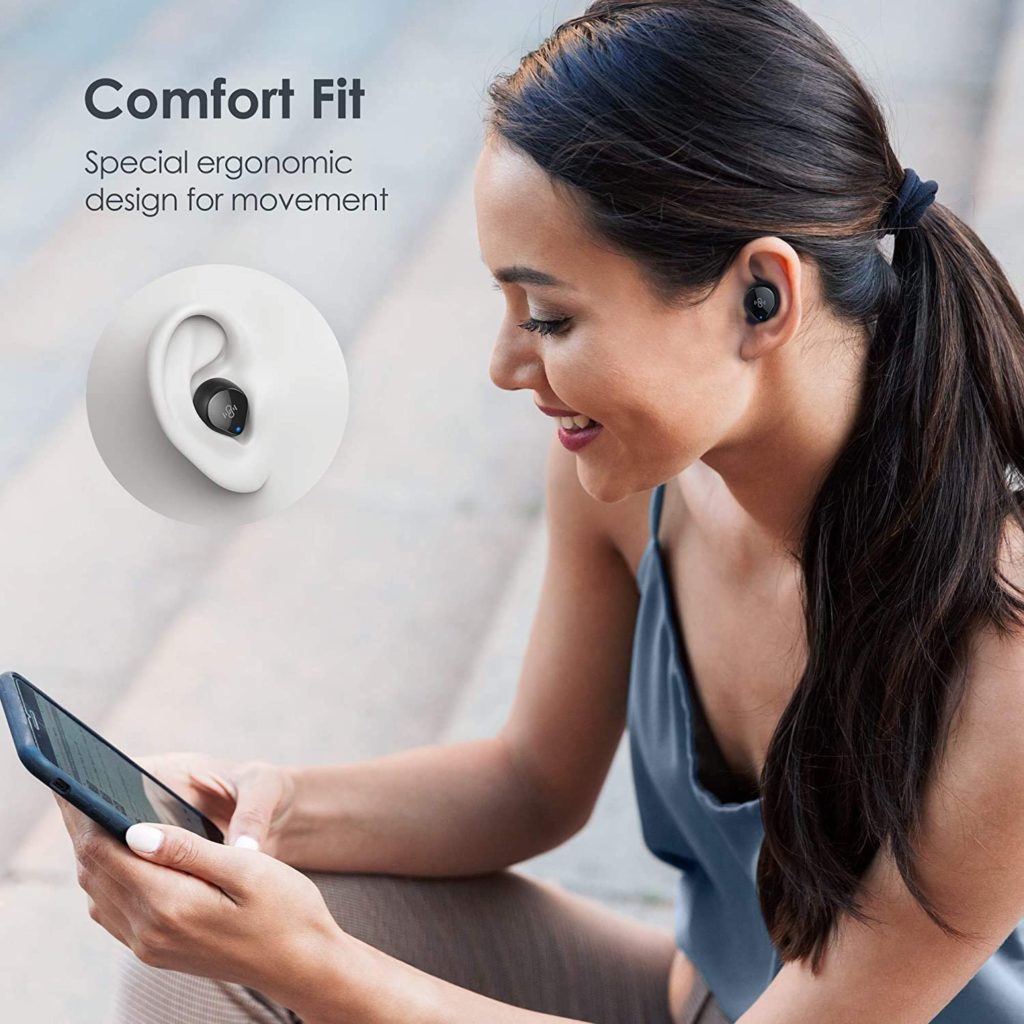 Given its nano-coating, these best workout headphones are waterproof and protect them from erosions of sweat and water. So you can opt for tough work out with these earbuds on without any worry. Its single charge can last up to 6 hours listening time, whereas the portable charger can recharge it for 30 hours. The upgraded headphones are comfortable, sit perfectly on your ears, and give easy touch controls. You can play, pause, or answer a call with just one tap!
You can buy the Boltune (Upgraded) Bluetooth Wireless Earbuds for $38.99.
MiS LifeStyle Magnetic Wireless Headphones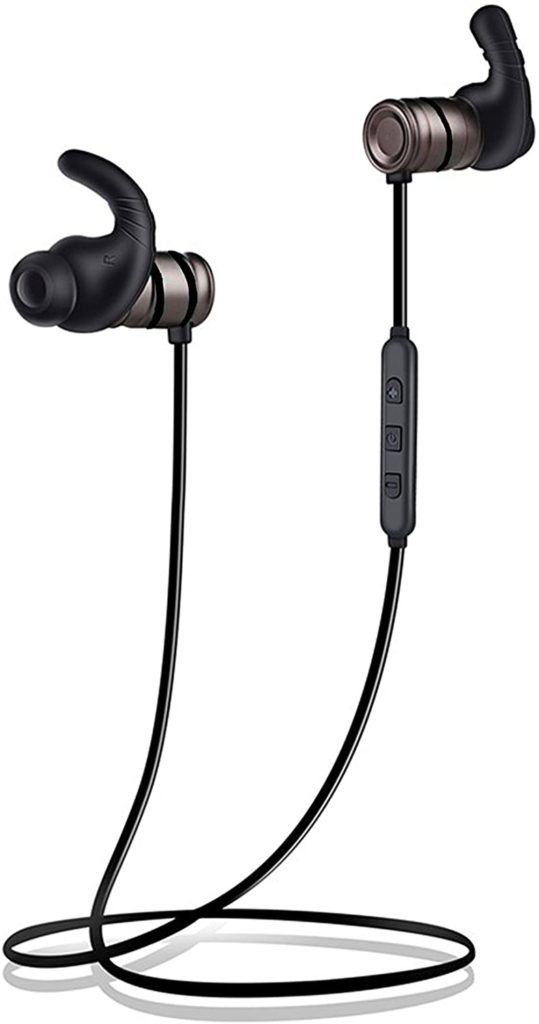 Regardless of what smartphone set you own, MiS Lifestyle magnetic wireless headphones can connect to your phone easily. These wireless workout headphones are lightweight, and their customizable magnetic earbuds are flexible on ears. Be it yoga or a fast running session, the adjustable ear hooks stay there firmly. With its APTX technology, it gives you a fuller sound and uninterrupted streaming.
You can buy these headphones at a price of $59.50.
Which wireless workout headphones did you pick? Let us know in the comments below, and let your friends and family know about these best workout headphones!
For more useful posts, stay tuned to iOSHacker.com.