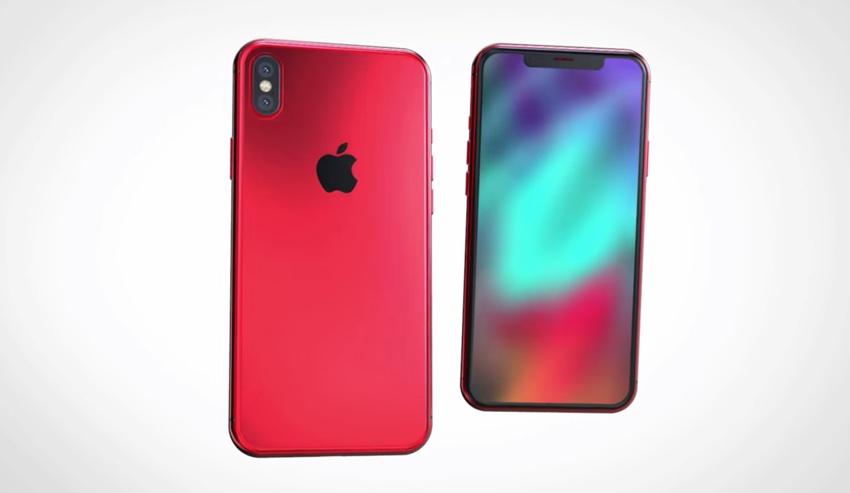 Apple announcement for a (PRODUCT)RED iPhone 8 and iPhone 8 Plus was soon followed by a sad realization that the company won't be releasing the same finish for iPhone X. Many red iPhone fans had been waiting for Apple to release a red iPhone X with a black front panel.
While Apple has not released a red iPhone X yet, and we don't expect that to change a new concept video imagines how a red iPhone X with shade of red similar to that of iPhone 8 would have looked like. The result as anyone could predict looks quite impressive. On the back iPhone X has a glass back, same as the iPhone 8, so the overall look and feel is quite similar. On the front the black border and notch also compliments the red design quite nicely, as is evident in the concept.
On the sides the concept imagines a red finish for the stainless steel with black antenna lines. All in all its a beautiful concept and makes us think why Apple didn't release a (PRODUCT)RED iPhone X. Perhaps the company plans on releasing the next flagship iPhone in red color on day one. And after looking at this concept we certainly hope that its true.