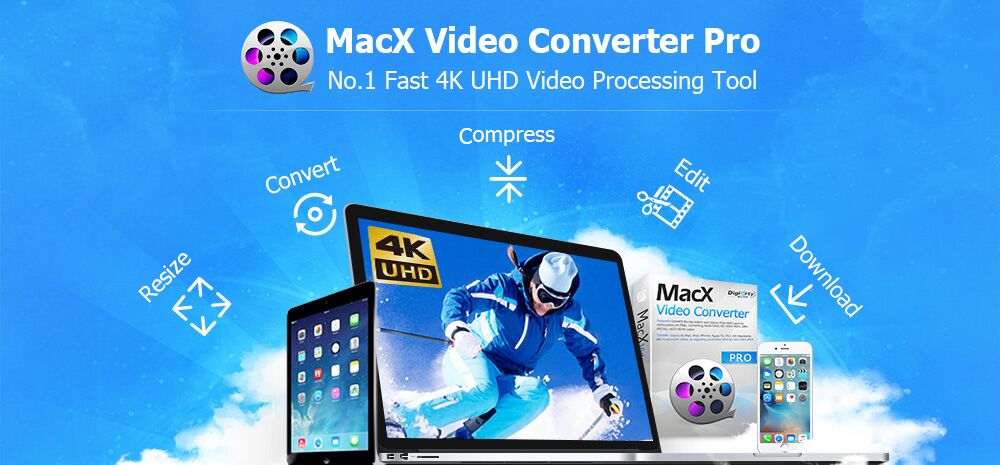 If you would have told me that 4K video is going to get this big a few years ago, I might not have believed you. However today 4K is everywhere and has become pretty much the preferred resolution for video makers. Not just professionals but casual users are also recording in 4K, thanks to iPhones, 4K capable DSRLs and even drones offering the 4K video recording capabilities.
With so much 4K video content, having a fast 4K Video processing software that offers features like conversion, editing and resizing videos installed is a must have for all Mac users. The MacX Video Converter Pro is just that app, with its powerful feature and 4K processing capabilities it is a great software for pros and as well as occasional video editors.
With MacX Video Converter Pro tool you can convert 4K videos to format of your choice. This tool can quickly convert your videos in the format of your choice, with supported formats including MP4, MOV and 200+ others. The tool also makes it super easy to convert a video for a mobile device, as you get to make video suitable for iPhone or Android device in just a few clicks.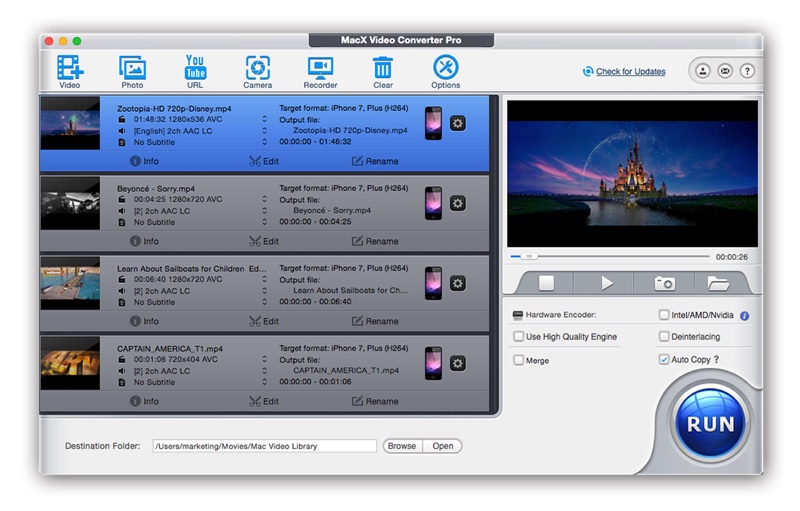 4K files are large and can take up a lot of storage. MacX Video Converter Pro solves this problem by letting you compress and resize large 4K files into smaller resolutions including 1080p, 720p, H.265 and more. You can significantly reduce the size of the video, making it easier for you to store them or upload them on sites like Youtube, Facebook etc.
The usefulness of this tool does not stop there, as you also get the ability to change the frame rate, bit rate, codec and other parameters of your 4K videos. And with fast video processing speeds and lossless video quality, you won't regret using this tool to improve your videos. The tool is able to achieve this as it is based on Intel QSV/NVIDIA/AMD hardware acceleration tech.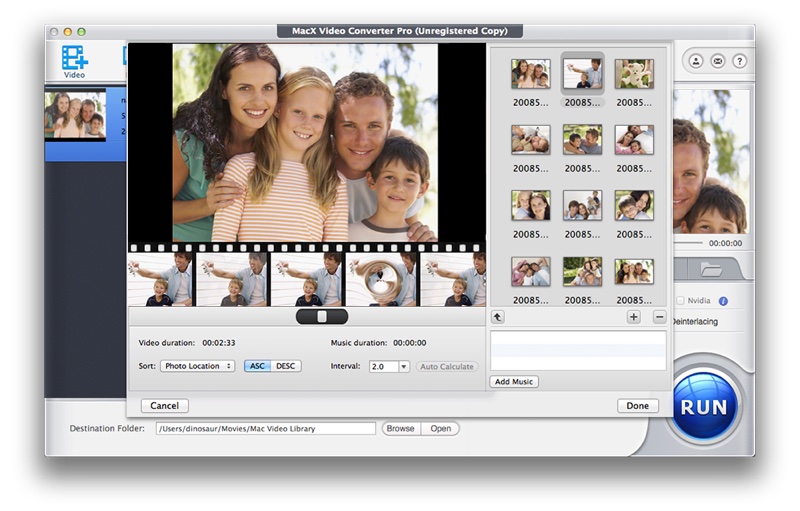 The hardware acceleration technology featured in this tool is there for a reason and greatly improve the performance of the tool. In fact if you turn off hardware acceleration the tool will take 20 minutes to process a video, the same video it can process in just 4 minutes with hardware acceleration turned on.
To sum it all up, if you are someone who has to deal with 4K video and is looking for a video processing tool for your Mac, then the MacX Video Converter Pro seems like a complete package. MacX Video Converter Pro costs $29.95 however you can try it first by downloading the free trial. You can also avail the exclusive 50 percent discount available to iOSHacker user by purchasing the tool with this link.