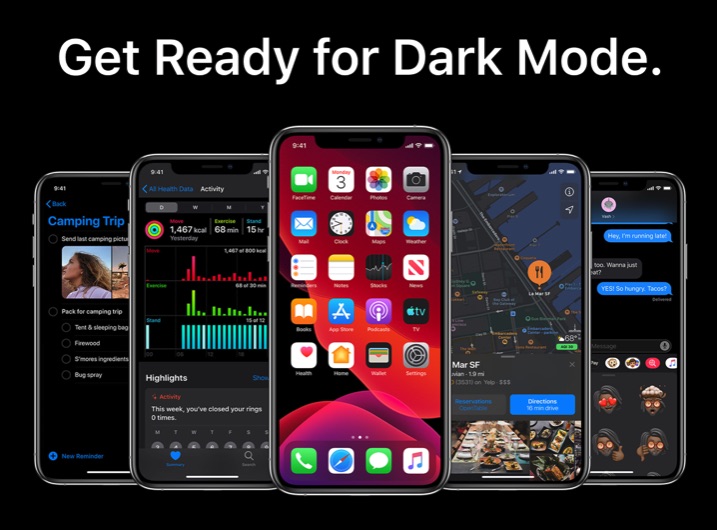 If there is one iOS 13 feature that deserves to be called the 'most requested' iPhone feature it's the 'Dark Mode'. iOS 13 and iPadOS 13 add a system-wide dark appearance to iPhone and iPad that make it easier for iOS users to use their device in dark conditions and at night time.
I have been using iOS's dark mode for the past few months and ever since I have installed the iOS 13 and iPadOS 13 betas on my devices I have never switched back to the light appearance. That is not to say that I will never go back to light appearance but that statement is a testament to how nicely Apple has implemented this new look and I as a user continue to enjoy it. And to that I would say better late than never.
However the biggest drawback of using the dark mode feature full-time becomes apparent when you launch an application that does not offer a dark interface, and there are plenty of mainstream apps that still lack this feature. And when you launch one of these apps you get the bright white interface that if you are using the device at night time with iOS 13 Dark Mode on, puts a lot of strain on your eyes.
There are many apps that offer a dedicated dark mode feature, even before Apple's implementation in iOS 13. Some of the notable examples that come to mind include the Things 3 app, Twitter app, Facebook Messenger etc. Thanks to their own dark mode features these apps offer a seamless user experience with iOS 13. As when you launch them with the system-wide Dark Mode turned on, you don't get blindingly white interface like that makes you feel like you just left your iPhone and have switched devices.
Now that Apple has finally listened to its users and added a Dark Mode feature to iOS devices, it is time developers also offer this feature in their apps.
Apple has also requested developers to use the iOS 13 SDK to run Dark Mode on their apps and is offering tips on how to optimize apps for dark mode.
While the apps that currently offer dark mode offer it on standalone basis, with iOS 13 and iPadOS 13 developers can also use the iOS 13 SDK to add the Dark Mode feature to their applications. When apps have the dark mode feature with the iOS 13 SDK, whenever user has dark mode feature turned on, and he or she launches these apps they too will run with their Dark Mode turned on.
If you are an app developer we as users along with Apple request you to add dark mode support to your apps, so we can enjoy a seamless experience when using light or dark appearances on our devices and get a good user experience with your app.