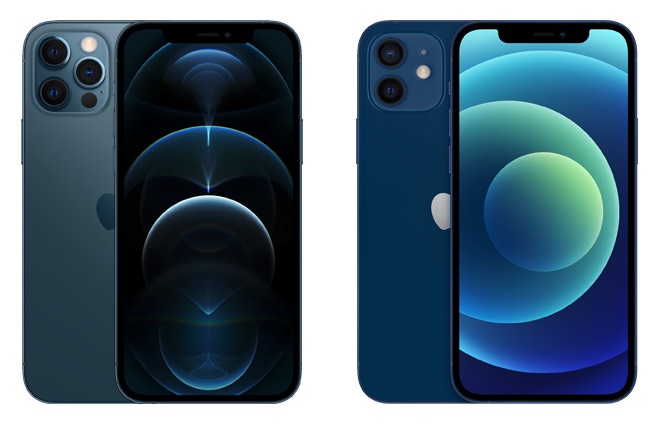 With the release of new iPhone models many potential buyers are wondering what is the difference between iPhone 12 and iPhone 12 Pro. This is one of the most popular question among iPhone buyers because both of these iPhone models largely look the same and have the same 6.1-inch Super Retina HDR display.
If you are in the same boat and want to know about the major differences between iPhone 12 and iPhone 12 Pro, then you are in the right place.
Difference between iPhone 12 and iPhone 12 Pro
Let's take a look at the two iPhone models and find out what makes them different from each other. Later in the article we will discuss which of these two models is suitable for you the most.
Cameras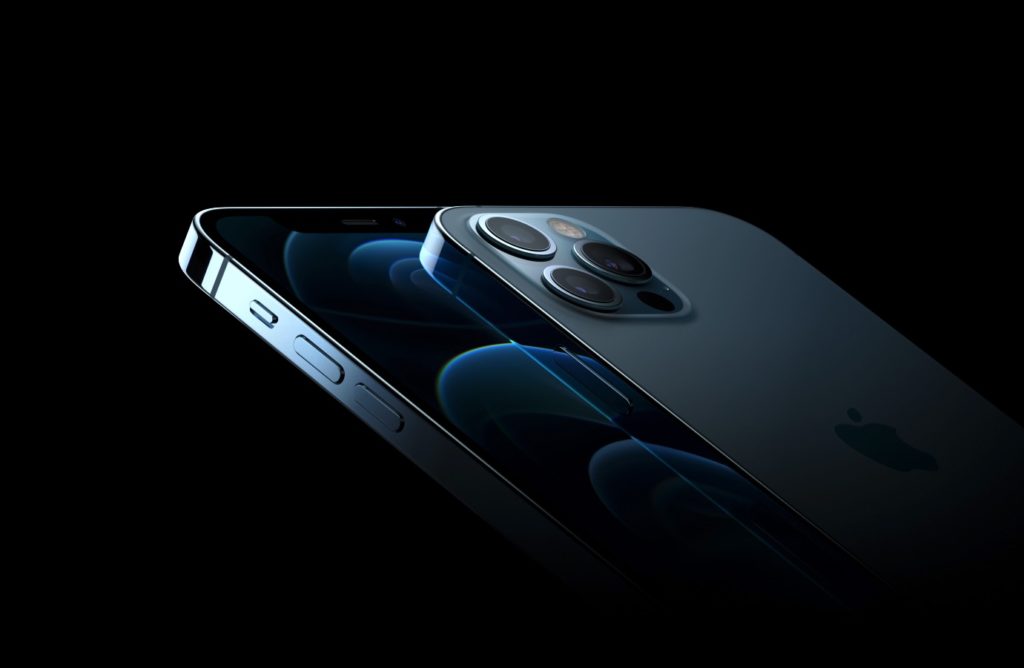 The most apparent difference between iPhone 12 and iPhone 12 Pro is the cameras. In fact if you are basing the decision of which one you should get for yourself the biggest thing you would consider is the difference in cameras, but more on that later.
Right off the bat you will notice that iPhone 12 has a two camera system consisting of a wide and an ultra wide angle lens. iPhone 12 Pro on the other hand is equipped with the iconic three camera system with lenses for wide, ultra wide and a third telephoto lens with ƒ/2.0 aperture that makes it possible for users to have 4x optical zoom range. Since Night Mode is now supported on all four cameras of the Pro, the iPhone 12 Pro users will also get to take Night Mode Portrait.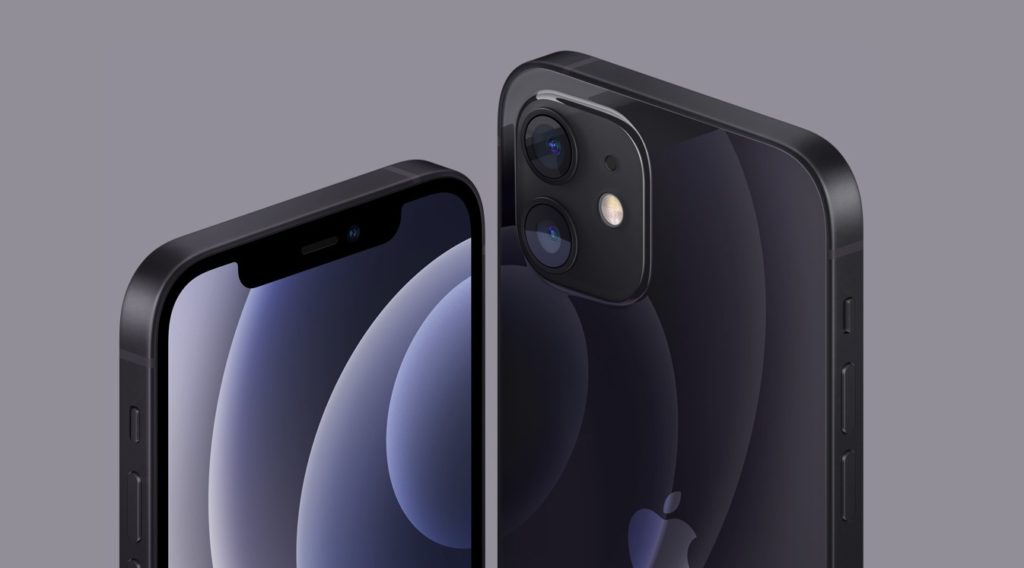 The Pro model is also equipped the LiDAR Scanner that enables users to take better photos and enjoy a superior Augmented Reality experience with far accurate surface and object mapping. The LiDAR Scanner on the iPhone 12 Pro is used for Night mode portraits, faster autofocus in low light and next-level AR experiences.
iPhone 12 Pro also offers dual optical image stabilization feature, which is not available on the iPhone 12.
On both Pro models Apple has introduced the new Apple ProRAW mode which will be available in the fall. This new mode will allow pro Photographers to have more creative control over their photos.
ProRAW gives you all the standard RAW information, along with the Apple image pipeline data. So you can get a head start on editing, with noise reduction and multiframe exposure adjustments already in place — and have more time to tweak color and white balance.

– Apple
When it comes to video recording both iPhone 12 and iPhone 12 Pro offer HDR video recording with Dolby Vision. However on the Pro model you can record with Dolby Vision up to 60fps, while the iPhone is limited to 30fps.
Similar to still photography, iPhone 12 Pro users can take advantage of the third telephoto lens to get 2x optical zoom in addition to zoom out, while the iPhone 12 is only limited to 2x optical zoom out.
The front TrueDepth camera on both models is the same.
Stainless Steel Body vs Aluminium Body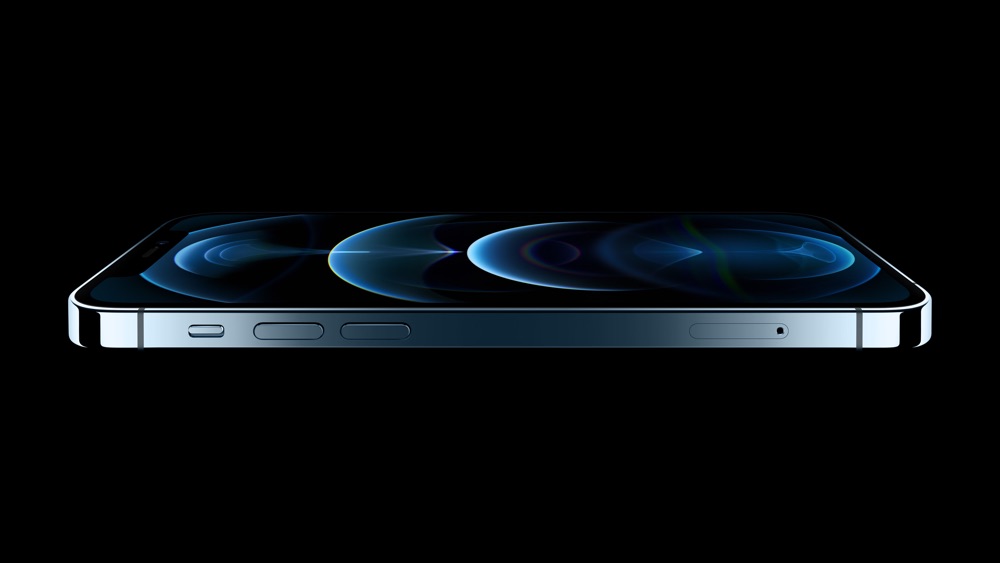 While the dual and triple cameras on the back are the biggest giveaways when it comes to physically differentiating the iPhone 12 from iPhone 12 Pro, another notable one is the material from which the side frames are made.
On the iPhone 12 Pro you get the premium and shiny Stainless Steel body, which Apple calls 'Surgical Grade'. On the iPhone 12 user will notice that the side frame is made from Aluminium, which according to Apple is Aerospace-Grade.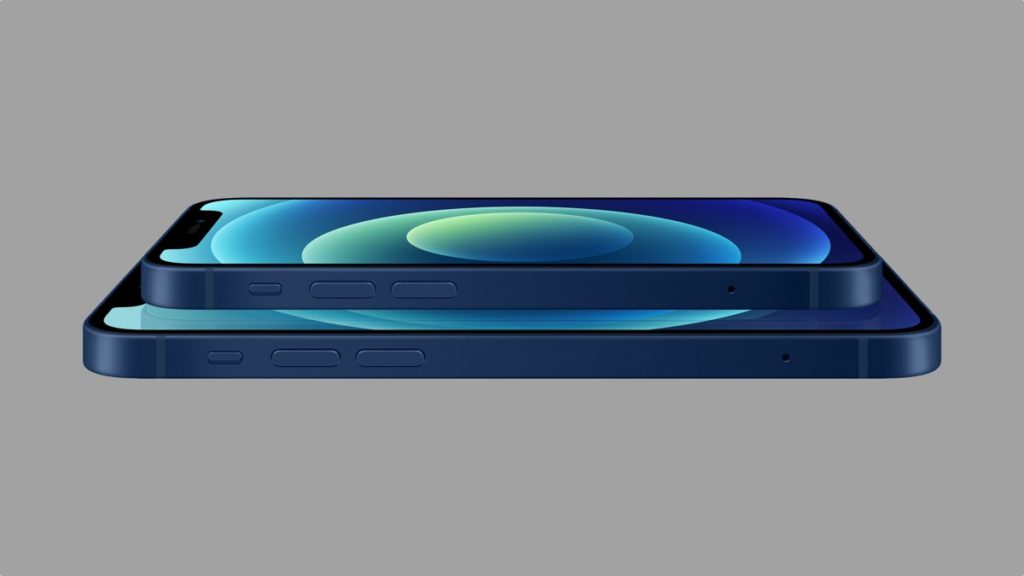 Both iPhone 12 and iPhone 12 Pro come with Ceramic Shield on the front that according to their maker provides 4x better drop performance compared to the previous models.
When it comes to size both iPhone 12 and iPhone 12 Pro have the exactly the same Height, Width and Depth.
Height: 5.78 inches (146.7 mm)
Width: 2.82 inches (71.5 mm)
Depth: 0.29 inch (7.4 mm)
Where we see a notable difference between the two models is the weight. The iPhone 12 weights 6.66 ounces or 189 grams whereas the iPhone 12 Pro with its stainless steel body and extra lens weights 5.78 ounces or 164 grams.
Difference in Specs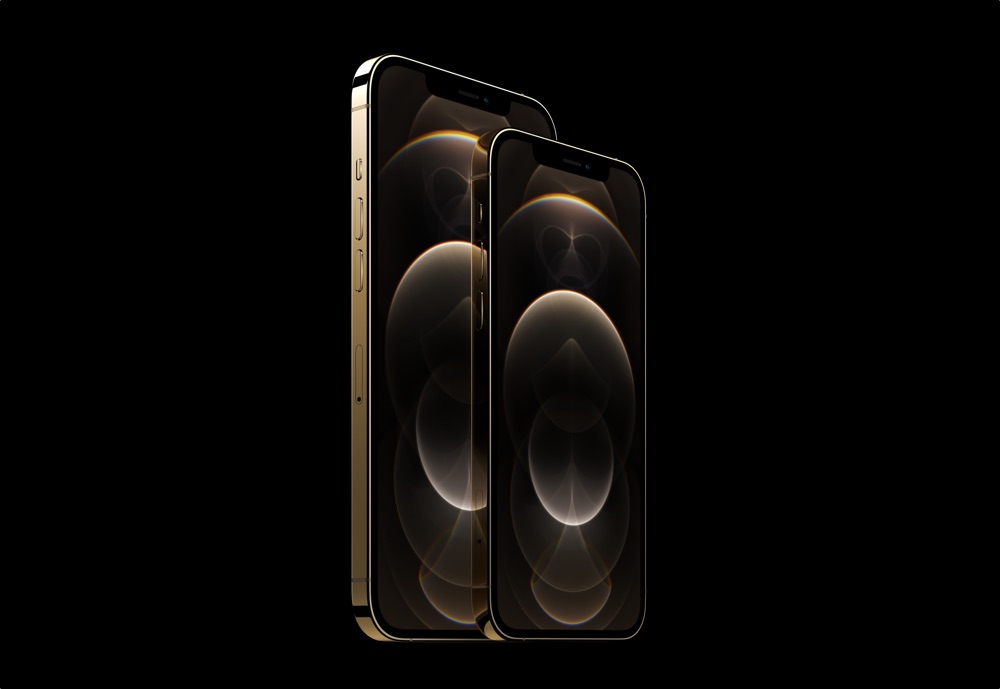 When it comes to specifications both difference between iPhone 12 and iPhone 12 Pro is pretty minimal. Since both models have the same 6.1-inch Super Retina HDR OLED display, both support 5G, both are powered by the A14 Bionic Chip etc.
However some spec also differ from each other on these iPhone models. For example, on the iPhone 12 Pro we get 6GB of RAM while the iPhone 12 only has 4GB. Although this will not significantly impact the performance on the iPhone 12, the Pro model will definitely be able to take advantage of the extra RAM when processing photos, keeping apps opened and keeping more tabs loaded in Safari among other things. Gaming performance might also be better on the Pro model.
Another difference in the specs of these devices is with the display. Although both devices have the 6.1-inch Super Retina HDR OLED display, the one found on the iPhone 12 Pro gets up to 800 nits bright in typical conditions while the one on iPhone 12 gets up to 625 nits bright.
Storage Capacities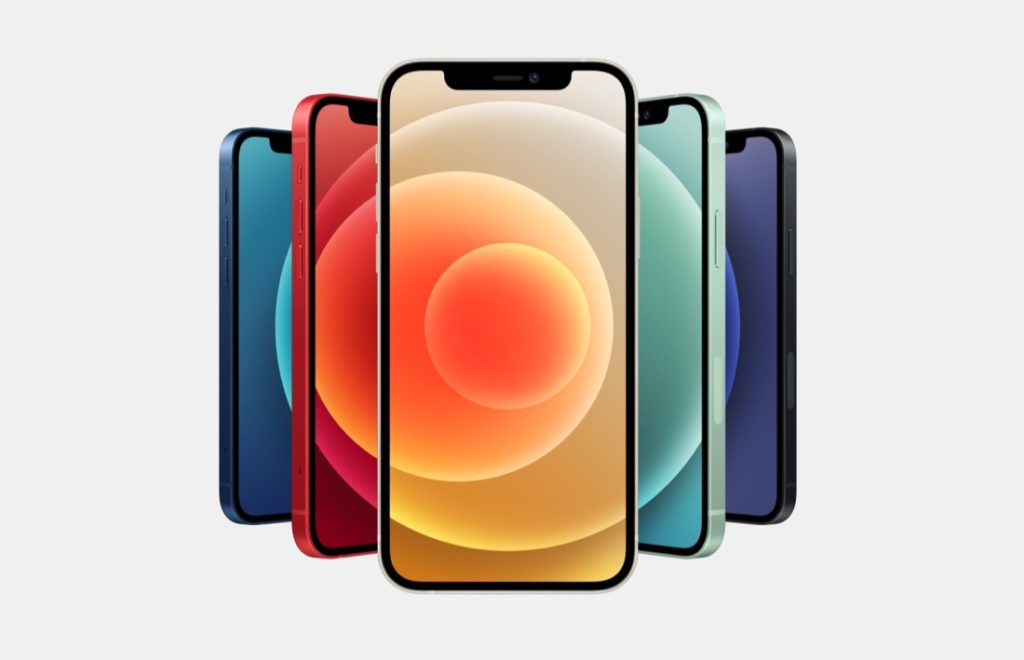 A big difference between iPhone 12 and iPhone 12 Pro that many users will come across when ordering their device is the difference in storage capacities. This year Apple has set the base storage of the iPhone 12 Pro to 128GB whereas it is still 64GB on the iPhone 12.
iPhone 12 Pro also goes further when it comes to offering larger amount of storage with the highest end model having 512GB of storage.
On iPhone 12 you get 64GB, 128GB and 256GB storage options.
On iPhone 12 Pro you get 128GB, 256GB and 512GB storage options.
Color Choices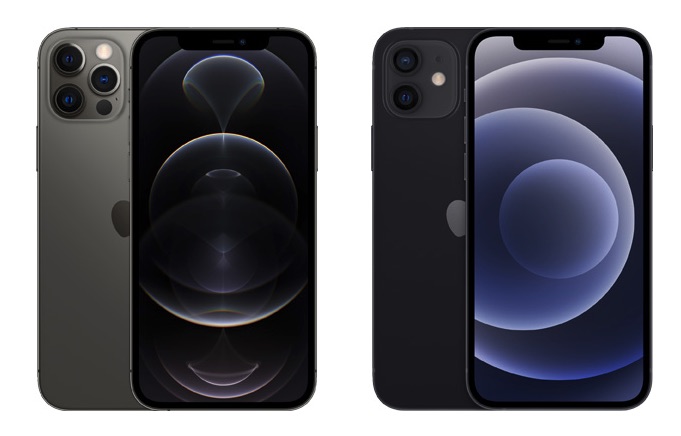 While we have already talked about the physical differences such as dual and triple cameras and the body material, the two models also come in color options that are different than each other.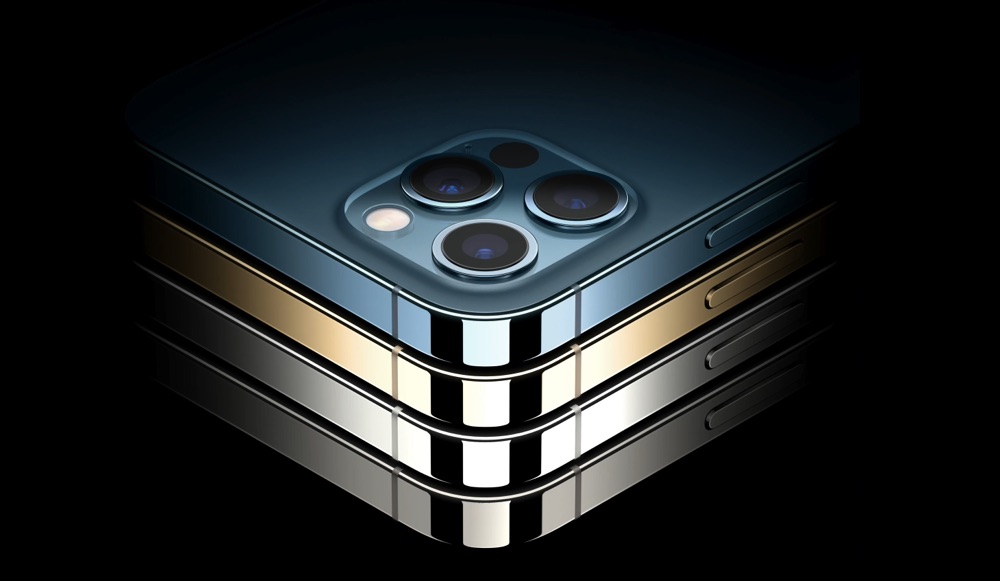 Here are the colors both devices are available in:
iPhone 12: Blue, Green, PRODUCT(RED), White and Black
iPhone 12 Pro: Pacific Blue, Gold, Graphite and Silver
Price Difference between iPhone 12 and iPhone 12 Pro
When someone is making a decision between an iPhone 12 and iPhone 12 Pro the most important factor that will play a role is the price difference. iPhone 12 Pro is a tier above iPhone 12 and offers additional features. However it is also $200 more expensive.
iPhone 12 starts at a price of $799 while the iPhone 12 Pro starts at $999.
Which one should you get?
After reading this post you now know about the differences between the iPhone 12 and iPhone 12 Pro. If you have been paying attention, then you would have noticed that iPhone 12 is definitely a better device when it comes to camera features and quality of materials.
However if you are a casual photographer who takes occassional photos of family, trips and events and don't really care about the stainless steel design we would recommend saving the $200 and going for iPhone 12.
However if you are someone who can really use the telephoto lens, are excited about Apple ProRAW photography features, want to take advantage of LiDAR Scanner's features, care about the premium materials used in iPhone 12 Pro and don't care about saving $200 as much, then go for the Pro model.
No matter which device you end up getting you will not be missing out on any major features of iPhone nor will you be compromising on performance.
Disclosure: iOSHacker may receive a commission if you purchase products through our affiliate links. For more visit our privacy policy page.