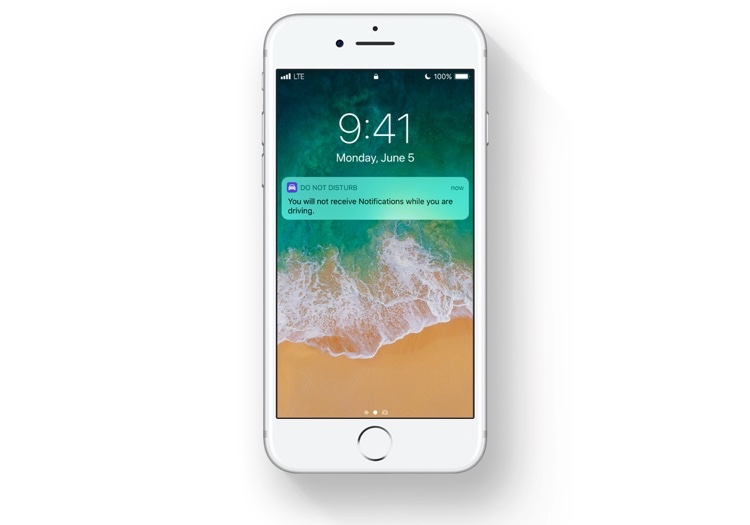 Perhaps one of the most underrated features of iOS 11 is the Do Not Disturb While Driving feature. This feature can potentially save tens of thousands of lives, as we saw an increase in vehicular deaths in 2016 many of which were caused due to texting. Do Not Disturb While Driving does exactly what its name would suggest, it will automatically turn on the Do Not Disturb mode when the iPhone senses user is driving. Lets take a look at the feature and see how users can configure it according to their personal needs.
What is Do Not Disturb While Driving?
The Do Not Disturb While Driving mode will limit notifications while the user is driving. The calls will only be allowed when the user is connected to a car Bluetooth or is using a hands-free accessory. So you won't receive any calls or alerts for texts when this mode is on, similar to the normal Do Not Disturb mode of iOS. This feature has been introduced in iOS 11 to make sure drivers are not distracted and to save lives.
How to Activate Do Not Disturb While Driving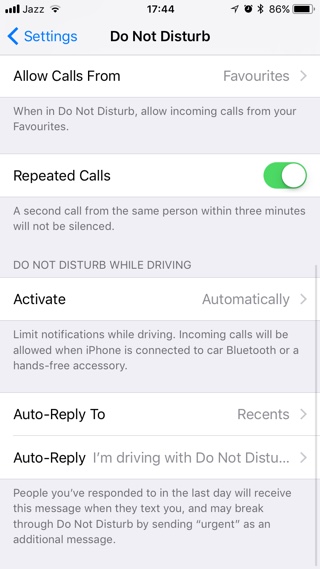 You can access the settings for DND While Driving by opening Settings > Do Not Disturb and scrolling down. There you will find all the options under the heading 'Do Not Disturb While Driving'.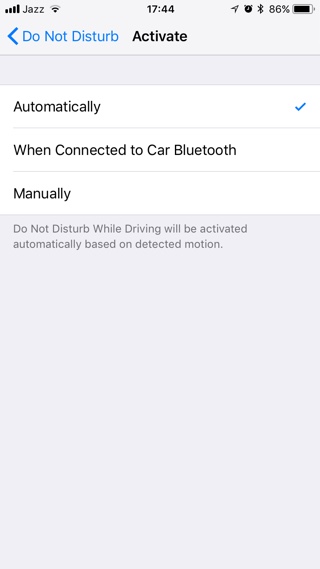 The first option you will see is 'Activate'. It allows users to configure when the Do Not Disturb mode is activated. On this menu you will find options like 'Automatically', which will turn on the mode as the device detects motion and assumes you are are driving. In this case you can manually turn off Do Not Disturb mode if you are on a passenger seat.
The 'When Connected to a Car Bluetooth' option will activate the mode when your device is connected to Car Bluetooth Devices.
Finally when the 'Manually' option is selected you will be able to activate Do No Disturb While Driving mode when you need it through the iOS 11 Control Center.
Auto-Reply option automatically sends replies to contacts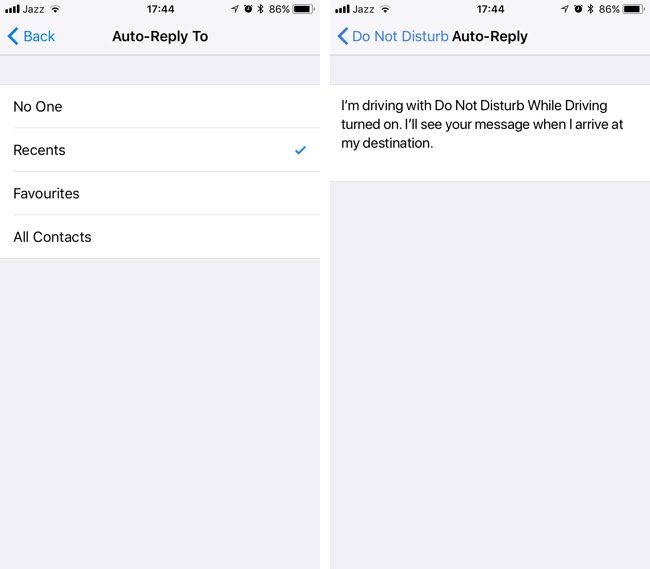 iOS 11 allows users to have the 'Auto-Reply To' option enabled. When this is on, people who send you a message will receive an auto-reply from you telling them you are driving at the moment. From settings, you can choose to send this message to people you have been in contact with recently (those you have responded to in the last day), favorites or everyone in your contacts list. While iOS 11 has a prewritten message you can change it anything you like.
Those who receive an auto-reply message can reply back with the word 'Urgent' in order to break through the Do Not Disturb mode.
How to tell iPhone that you are not the one who is driving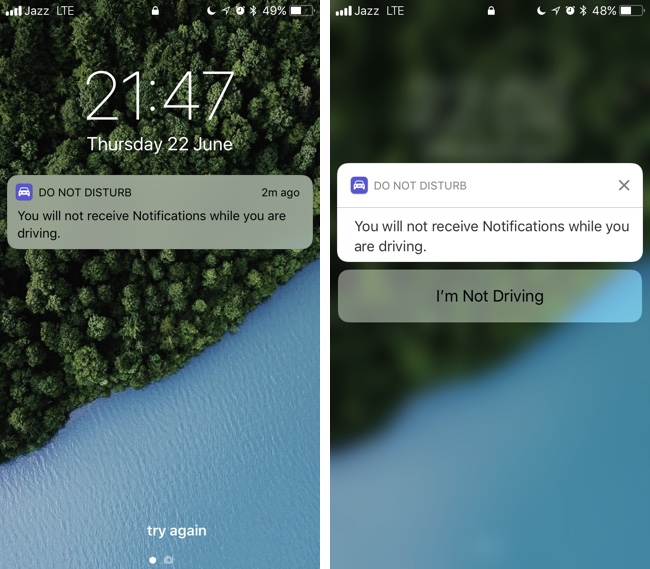 If you are sitting in the car as a passenger or do not want the Do Not Disturb While Driving mode to activate for some other reason, you can tap on the notification and then tap on 'I'm Not Driving' button.
Disclosure: iOSHacker may receive a commission if you purchase products through our affiliate links. For more visit our privacy policy page.