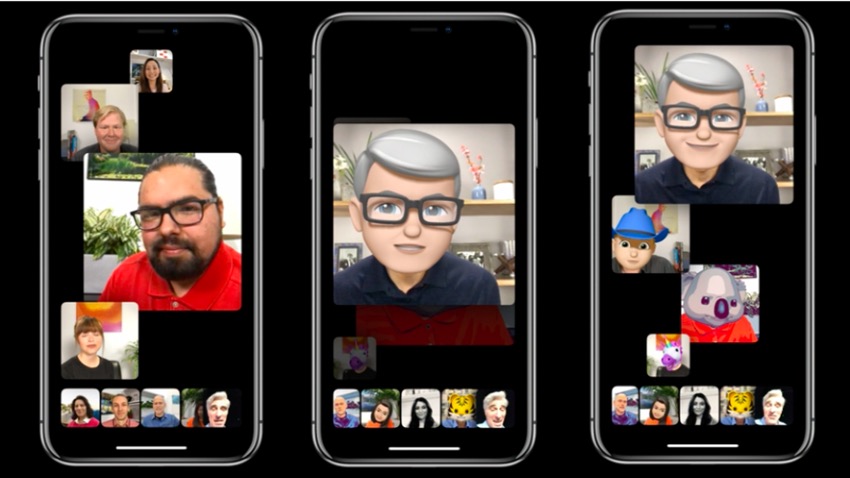 With the release of iOS 12.1 software update Apple will finally be releasing the Group FaceTime feature to everyone. Once iOS 12.1 is available iOS users will be able to Group FaceTime their family and friends. The Group support will be available for both video and audio calls.
The good news for iPhone and iPad users is that the audio based Group FaceTime calls will be available to all iOS 12 powered devices. So no matter if you have the latest iPhone or iPad or are still using the years old iPhone 5s, iPhone 6 or iPhone 6 Plus, your device will support the audio group calls. Same goes for iPad models like iPad mini 2, iPad mini 3 and iPad Air.
The bad news is many iPhone and iPad models will not support the video group FaceTime calls. The iOS 12 devices that will not support video group FaceTime and will be limited to group audio calls are as follows.
iOS devices not supported by Video Group FaceTime
iPhone 5s
iPhone 6
iPhone 6 Plus
iPad mini 2
iPad mini 3
iPad Air
Here's the list of iPhone and iPad models that support group FaceTime calls for both video and audio based calls.
iPhone XS Max
iPhone XS
iPhone XR
iPhone X
iPhone 8
iPhone 8 Plus
iPhone 7
iPhone 7 Plus
iPhone 6s
iPhone 6s Plus
iPhone SE
All iPad Pro models, iPad Air 2, iPad 2017, iPad 2018 and iPad mini 4 will support group video calls.
Did your iOS device make the cut? Are you excited for the Group FaceTime feature of iOS 12.1? Let us know in the comments section below.
Img credit: CNET