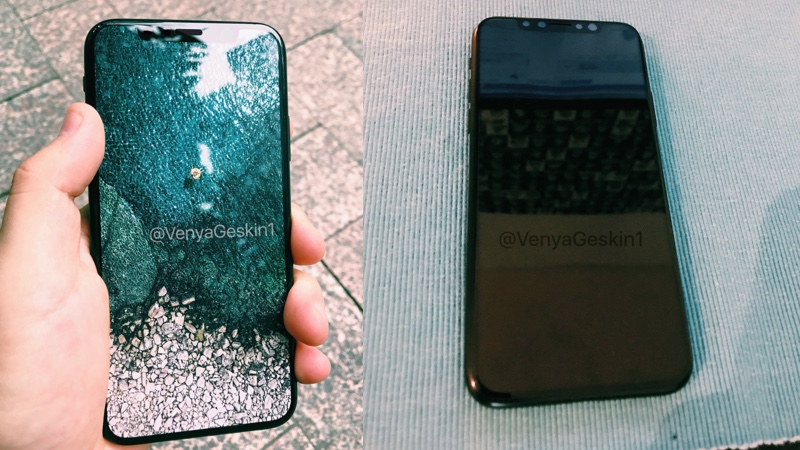 September can't come soon enough as we wait for the launch of upcoming iPhone 8. Over the past few months we have seen plenty of leaks that have allegedly revealed how the device will look like. Now another leak has emerged which might just be showing us how the highly anticipated iPhone 8 will look like when held in hand. The images have been produced by our friend Benjamin Geskin who used some clever techniques to create this illusion.
Geskin took the allegedly leaked front display panels of iPhone 8, added a screen protector on it and then finally added the printed versions of the popular new iPad wallpapers to give an illusion that he is holding an iPhone 8 that is turned on.
Also read: iOS 11 iMessage App Drawer Gives Us A Glimpse Into The iPhone 8's Function Area
The resulting dummy looks pretty convincing and the device looks quite beautiful.
#iPhone8 Hands-on Video
(sort of 😁)

(Dummy + Printed Picture + Screen Protector) pic.twitter.com/gkKjWH0tLe

— Ben Geskin (@BenGeskin) June 23, 2017
The dummy shown in the images and video might just have shown us how an iPhone 8 will look like when held in hand with display turned on. Although we have seen plenty of concept renders, the in-hand video has truly shown us the beauty of the Apple's upcoming device. It sure seems like edge-to-edge display will make using the iPhone a pleasurable experience.