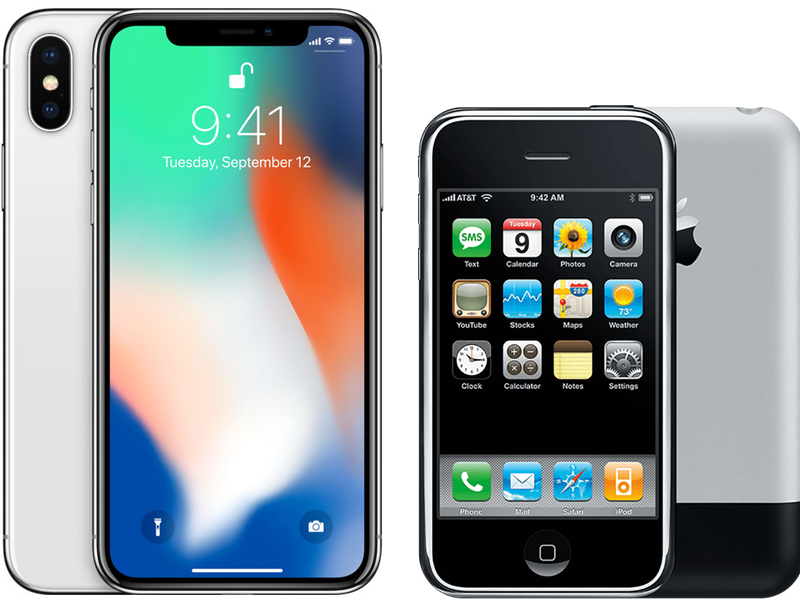 Today's the day! Apple has finally unveiled their much-anticipated iPhone X, which features a brand new design with an edge-to-edge display, wireless charging, Face ID, and more. 2017 marks a special year for the iPhone, as it is the handset's 10th anniversary. For this special occasion, we thought it would be fun to compare the new iPhone X with the original iPhone. Enjoy comparing the two and seeing how much has changed! Find the spec comparison of the iPhone X and original iPhone below.
iPhone X vs Original iPhone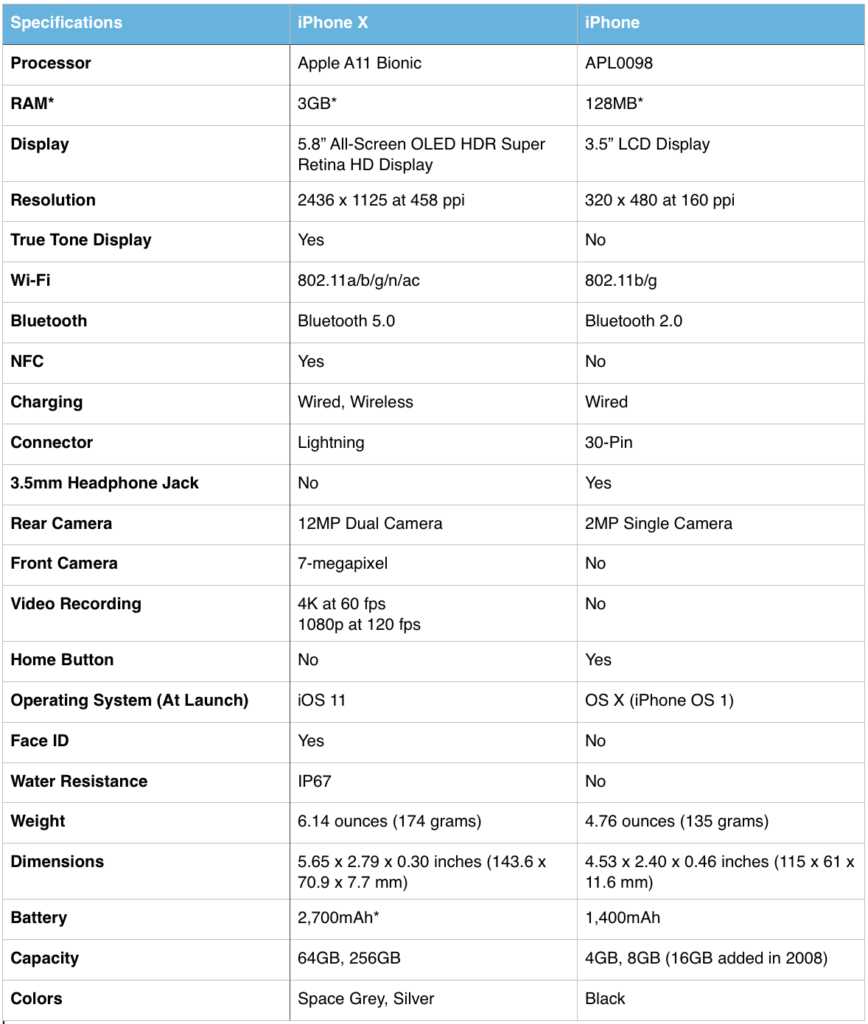 *Apple does not officially announce these specifications. This information is from third-party sources.
As you can see, the iPhone has gained and improved a lot of new features over the past decade. Face ID makes it possible for us to unlock our phones almost instantly. The camera has gained 10 megapixels and video recording at 4K. The iPhone has also gained a front camera, allowing us to take selfies and use FaceTime with our friends and family. NFC enables users to pay for items at a store using Apple Pay. IP68 Water resistance makes us feel safe in case we drop our phone in a pool. And of course, the power and resolution of the iPhone X are miles away from the original iPhone. While the iPhone has gained a lot of features over the years, it has lost a few too, such as the once-iconic home button and the headphone jack.
Did you ever own the original iPhone? What are your thoughts on the iPhone X? What is your favorite feature of the iPhone X, and do you plan on buying one? Let us know all your thoughts in the comments down below, and don't forget to follow us on social media for more iPhone X news!