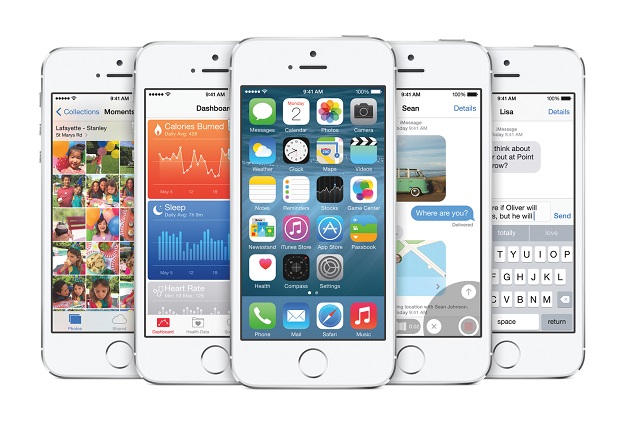 iOS 8 has been out for many days and chances are you are running the latest version on your devices. The new and major iOS update brings a wide range of big and small features that contribute in making the platform better and more convenient to use for the end users. While big features of iOS 8 are easy to find there are a number of small improvements that you may not have discovered yet. In this post we are going to tell you about some of the great iOS 8 features that you probably don't know about.
Get Stats for battery usage
It is now easier than ever to find out which apps or sections of iOS are draining your iPhone, iPad or iPod touch's battery. iOS 8 allows users to get an overview of where their device's battery life is being used by going to Settings > General > Usage > Battery Usage. There you can find how much percentage of battery was used by certain apps, homescreen and more. It is a pretty handy feature that really helps in boosting battery life.
Hands-free Siri experience with 'Hey Siri'
Apple has finally made Siri hands-free on iPhone and iPad. Now you can start talking to Siri by simply saying 'Hey Siri' while your device is plugged in. This feature only works when iPhone is plugged in, which isn't exactly how we were hoping such a feature would be executed. But still its kind of cool to use Siri even like that especially when the device is connected in the car. You can enable "Hey Siri" feature by going to Settings > General > Siri. There you have to enable 'Allow "Hey Siri"' toggle.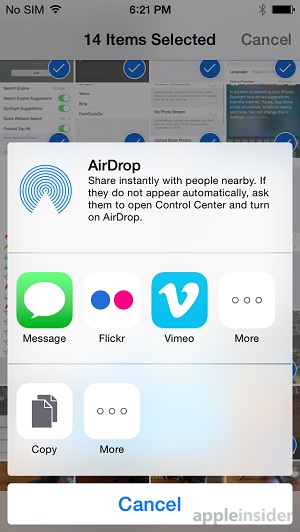 iOS 8 offers customizability like no iOS version did ever before. In the latest version you can change the share sheets that appear in different apps when you tap on the 'share' button. To edit all you have to do is tap on the 'More' button and then you can choose which options you want to appear in the share menu and take out the ones you don't need.
Quickly Scan Credit Card Numbers in Safari
You know how annoying it is to type in your credit card number every time you are shopping online, especially when you are using your iPhone or iPad. iOS 8 tries to make your online transactions less painful by allowing users to take a picture of their credit card, as it automatically pulls up the number and enters it into the field. You will see the option to take a picture of your card whenever there's a field to enter credit card number in Safari.
Turn everything gray with the Grayscale mode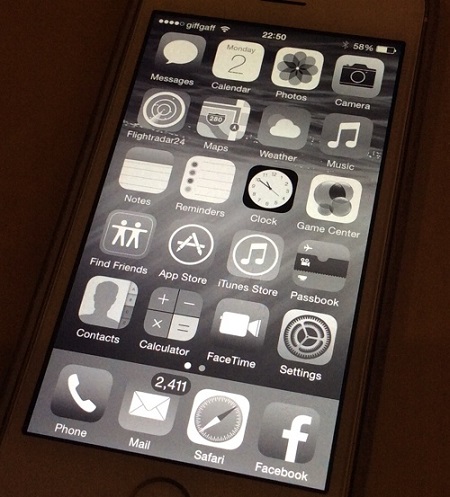 In iOS 8 you can turn everything gray using the dedicated grayscale mode. To do so simply go to Settings > Accessibility and select Grayscale. Beware things can get boring pretty quickly so remember where to turn this option back off.
Get Mail app to notify you for specific email threads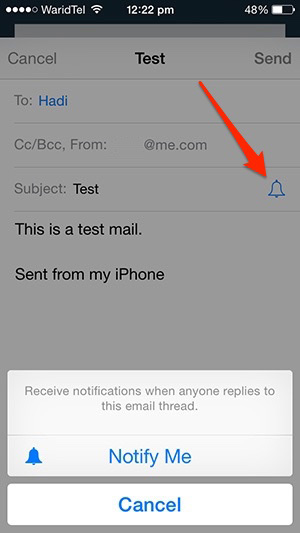 We have told you about it before, in iOS 8 you can make the stock Mail app to send you a banner notification only when a specified email thread receives a reply.  This feature is super handy when you are expecting a reply from a specific email thread but don't want to enable notifications for the whole inbox. To enable this feature simply swipe left on an email thread and tap on 'More' button. Then tap on 'Notify Me' from the menu. You can also tap on the bell icon on the mail page to get the same option when reading the email as seen in the image above.
Have homescreen with no icons
iOS 8 makes it possible for you to have an empty homescreen, literally without any icons (except in case you still have them in the dock).  This feature is useful for minimalists who don't to have any icon on the first page of their iPhone or iPad.
Have GIF, videos and rich text in Notes
The stock Notes app of iOS finally brings support for animated GIFs, videos and rich text in the latest version of the platform. This allows users to create rich notes with more content.
Swipe on notifications in NC
In iOS 8 Notification Center you can swipe towards left on a notification to get options like snooze, reply or dismiss. Options vary based on the app that notification belongs to but the method of getting these options is same.
Hide specific photos from Camera roll
If you would like to stop some photos from appearing in your moments or collections then you can do so by tapping and holding on a photo. Once you hide it the photo won't appear in those parts of Photos app, however it will still show up in albums.
Disclosure: iOSHacker may receive a commission if you purchase products through our affiliate links. For more visit our privacy policy page.