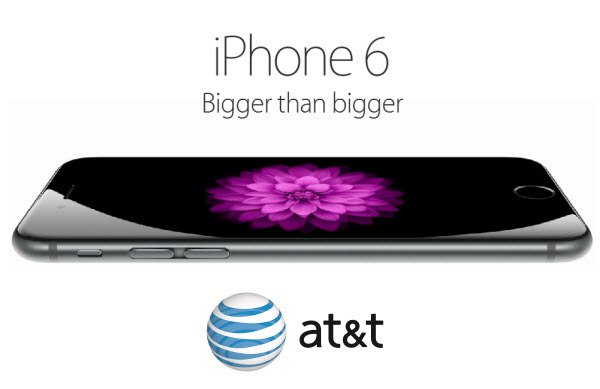 iPhone users who have purchased their device on contract are often seen worried when they are going to another country or want to switch carriers. Most carrier locked iPhones do not allow users to use SIM card from another carrier, even if you go to another country. The good news is almost all carrier locked iPhone models out there can be unlocked for an affordable price. This also includes the ability for users to unlock AT&T iPhone. Once unlocked the device will become same as the factory unlocked models that are available from Apple Stores. So if you want to unlock AT&T iPhone or if your device is locked on any other carrier then check out the guide below.
This guide can be used for any iPhone model out there including the latest iPhone 6, iPhone 6 Plus, iPhone 5s, iPhone 5c, iPhone 5, iPhone 4S and 4. Your device does not need to be on any particular iOS version either as this unlock method works for all versions including the latest iOS 8.4.1.
For those of you who are unfamiliar with what unlocking means, Unlocking is a process in which an iPhone's internal software is modified, so it can work on other networks as well as on the one it is locked on. This is a process of freeing your Apple smartphone from the carrier your device is locked to forever. This is also useful when you have purchased a phone from someone that is not made for your home country, unlocking it will also make it work on a foreign land. As mentioned in the post earlier, this is something any traveler would want to do as well.
How to unlock any iPhone model on any carrier
In the step by step guide below we will show you how you can successfully unlock AT&T iPhone or an iPhone locked on any other carrier. After you have completed these steps your device will be just like factory unlocked. This means you will be able to use it in any country you want without roaming charges and use it on any carrier of your choice. This method lets you unlock AT&T iPhone, O2 iPhone, Vodafone iPhone etc.
On your your computer open the webpage of iPhone Unlock Service. If you want to unlock AT&T iPhone then use this link.
Next enter your device's IMEI number. You can find it Settings > General > About > IMEI. It is a long code consisting of random numbers.
Now select your iPhone's model and click on 'Unlock Now' button. You may have to tweet or share the page in order to unveil the button.
That's it. Even though unlock comes at a price, it is definitely worth it, especially for those who regularly switch carriers or travel overseas.
Using the service and guide mentioned above, you can not only buy an unlock for an iPhone locked to a USA carrier but also for many other countries including UK, Canada, Australia, Italy, Brazil, Croatia, Spain and many more. The service works worldwide and the unlock is totally permanent.
Disclosure: iOSHacker may receive a commission if you purchase products through our affiliate links. For more visit our privacy policy page.