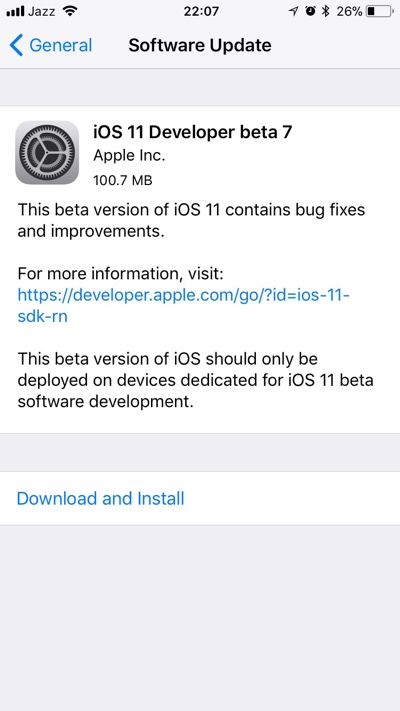 A week after previous beta's release, Apple has today released the seventh iOS 11 developer beta and it is now available for download. The update has been released for all iOS 11 compatible models of iPhone, iPad and iPod touch. You can download it through over-the-air or from the developers center.
As we draw closer to iOS 11's mid-September release it seems like Apple is making the beta releases a weekly affair. Three of the latest iOS 11 developer betas have been released just a week after the other.
The update is a fairly smaller download on most devices with the download size of the update just being 100.7MB on iPhone 7 and just 81MB on iPad Pro 10.5-inches.
We are installing the developer beta 7 on our devices and will update this post if any major changes are discovered in this release so stay tuned.
Update: The Public beta 6 for iOS 11 is out too and can be downloaded OTA.
Here are some of the changes discovered in beta 7 so far
The Music app icon is shown when no music is playing or if a song does not have album art on the music widget in Control Center and Lockscreen. Same is true for Podcast app.