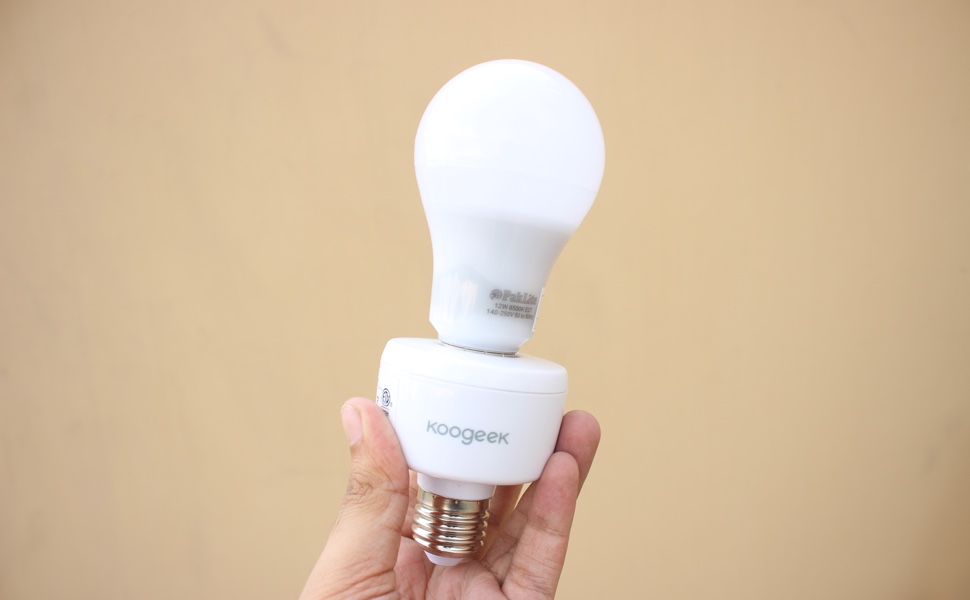 HomeKit is the future of home automation, at least for those who like to live in Apple's ecosystem. With HomeKit's ever growing popularity there's no shortage of accessories including bulbs that let you control them using your iPhone or iPad. We have reviewed several HomeKit based accessories that you can control with the help of the Home app as well as through Siri.
Koogeek's Smart Socket takes the home automation to the next step, by converting your regular bulb into a smart bulb. This HomeKit enabled socket will connect to your iOS device and let you control the bulb using the Home application as well as Siri. While other smart bulb solutions such as some Philips Hue require you to invest in a hub and waste your existing bulbs, this smart socket does not need anything that you don't already have. To have this working all you need is a light socket and a bulb.
The Simple Installation
Installation is quite simple, Koogeek Smart Socket goes into the regular light socket. Once it is installed you can then put any bulb of your choice into the Smart Socket. That is pretty much all you have to do as far as physical installation goes.
Once Koogeek Smart Socket is connected to the light socket and a bulb has been added to it, you can turn on the power. As soon as power is turned on a green LED light will start flashing on the device, this suggests that socket is ready for network setup.
Setting up with Home App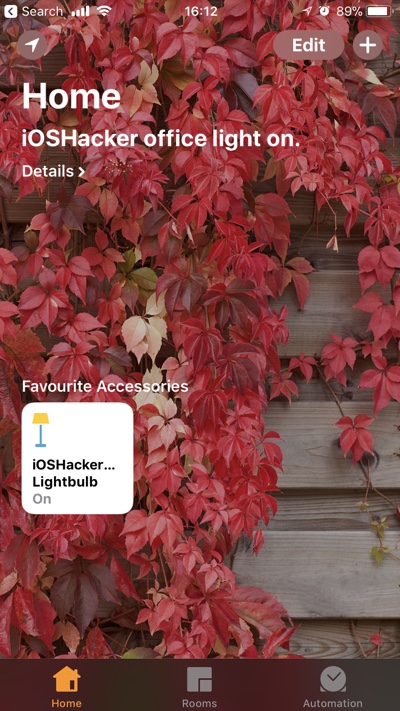 To complete the setup you can either download the free Koogeek Home App from the App Store or use iOS's stock Home App. I would recommend using Home app as it will let you do the same thing without having to download a third-party app.
Launch Home app, tap on the '+' button and then on 'Add Accessory' option. When the app asks for the setup code look for it inside the box and scan the code sticker. Finally you can assign a name to the bulb. This name will let you differentiate between different HomeKit accessories and control the bulb through Siri.
When Koogeek Smart Socket is added to your iPhone or iPad it will have its own tile in the Home app, that you can use to control the light bulb.
The cons and should You buy it?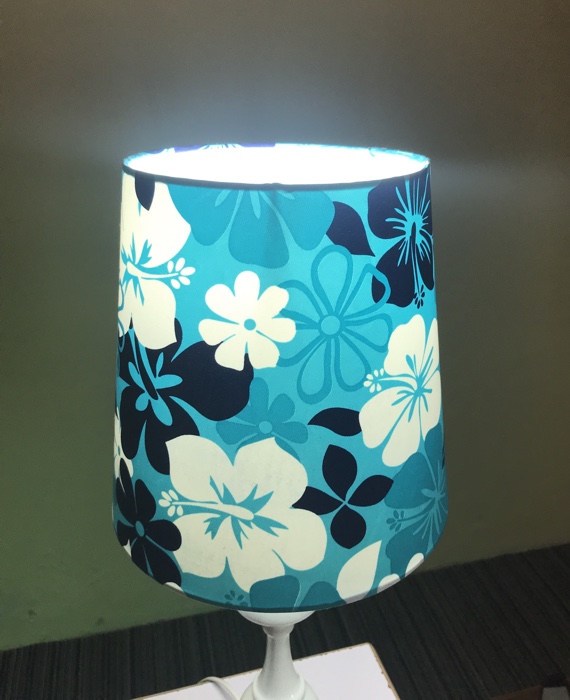 Perhaps the only negative thing about this Smart Socket is that its body is quite large, which can not only make it very visible when used without a light shade but it can also make it unsuitable for smaller decorative lamps.
So should you buy Koogeek Smart Socket? Well it depends how many bulbs you have in your house that you want to automate. It also depends on whether you plan on fully adopting HomeKit in your house. If that is the case, then the Philips Hue Starter Kit With two White bulbs ($69) and its hub might be the right direction despite the initial investment of buying the hub setup.
However if you are living in a small apartment or perhaps a dorm room and want to try out HomeKit without getting too much into it, then Koogeek Smart Socket it is a great and affordable first HomeKit enabled device that you can get.
You can buy Koogeek Smart Socket from Amazon for $39.99. A four pack bundle is also available at a price of $139.