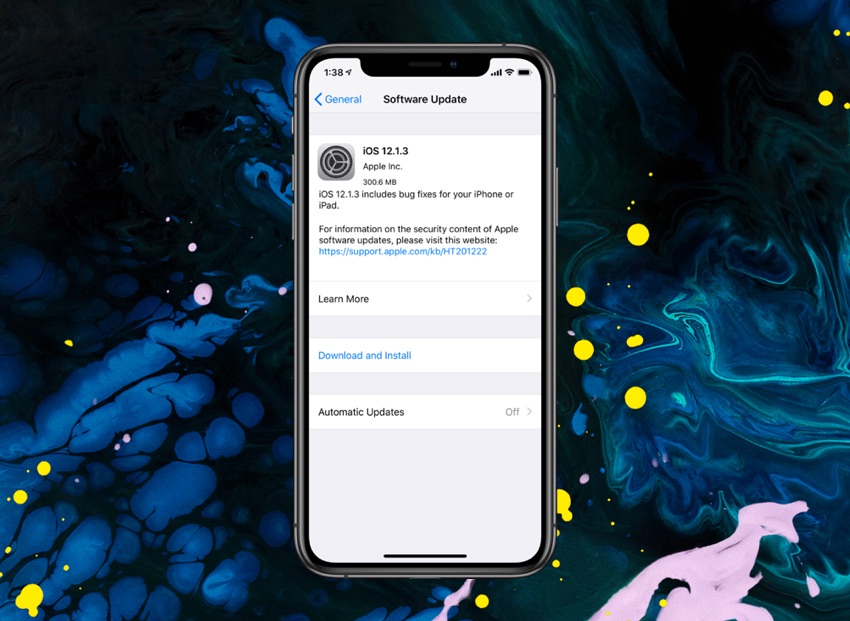 Apple has released iOS 12.1.3 software update for all iOS devices and it is now available for download. The update has been released after weeks of beta testing and brings bug fixes for iPhone and iPad. Along with iOS 12.1.3 Apple has also made watchOS 5.1.3, macOS 10.14.3 and tvOS 12.1.3 available for download, and they can also be downloaded on their respective devices.
iOS 12.1.3, which focuses majorly on bug fixes and improvements solves issues in Messages app that could impact scrolling through photos in the Details view. It also addresses issues that caused photos to have striped artefacts when shared through the share sheet.
iOS 12.1.3 also fixes an issue that was causing audio distortion when using external audio input with the iPad Pro 2018. CarPlay system connection with iPhone XS, iPhone XS Max and iPhone XR has also been made for reliable in this release.
With this update Apple has also introduced bug fixes for HomePod that should fix the restart issues and an issue that was causing Siri to stop listening.
You can download iOS 12.1.3 by going to Settings > General > Software Update, or download it automatically through iTunes. You also have the option to download iOS 12.1.3 IPSW and use it to manually install iOS 12.1.3 on your iPhone, iPad or iPod touch using the links below.
Download iOS 12.1.3 IPSW
iPhone
iPad
iPod touch